My dad changed the password on his Windows 7 computer, and forgot it. He does not have a password reset disk. Any way to fix this?
Forgot your Windows 7 login password, it'd be easy if you want to find user password in Windows 7, you can access it with an Windows 7 admin account. However, it'd be a bigger question if you lost or forgot Windows 7 admin password. But get your hopes up, just do as the following 3 advices, you'll be able to find Windows 7 admin password using the following tips.
Tip 1: Find Windows 7 password using CMD
Each Windows OS since Windows XP has a built-in administrator account that allows you to login with a blank password.

Here's how to how to find administrator password Windows 7 using command prompt:

Step 1:

Click "Start menu"> Enter "cmd" in search box> Right click on the program "cmd", select "Run as administrator".

Step 2:

You should be looking at the Command Prompt. Put in net user <user name> <new password> (the user name should be your administrator account and type in a new password).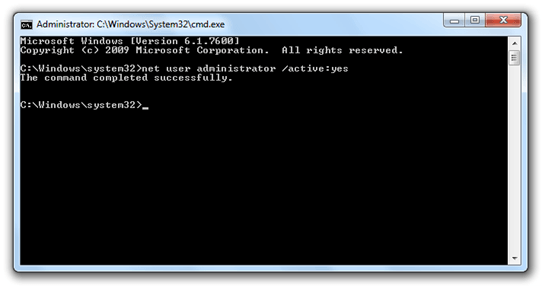 Step 3:

Hit "Enter", you'll get the "Command completed successfully" message, and are done. Restart your computer and you are able to log into with your new password.

So the idea is to find Windows 7 login password with command prompt is to actually reset one.

What if it doesn't work out, it's mostly likely you've already reset the default Windows 7 administrator account. Try tip 2.
Tip 2: Find Windows 7 Administrator Password with Windows 7 Reset Disk
How to find Windows 7 password with a Windows 7 reset disk? The prerequisite is that you've created Windows 7 reset disk in advance, if you do, follow the 3-step guide below, if you don't jump directly to tip 3.

Here's how:

Step 1:

Click "Reset password". "Welcome to the Password Reset Wizard", click "Next".

Step 2:

Insert your Windows 7 password reset disk, select it, and click "Next".

Step 3:

Enter a new password, enter it again to confirm, click "Next" and then click "finish" to complete.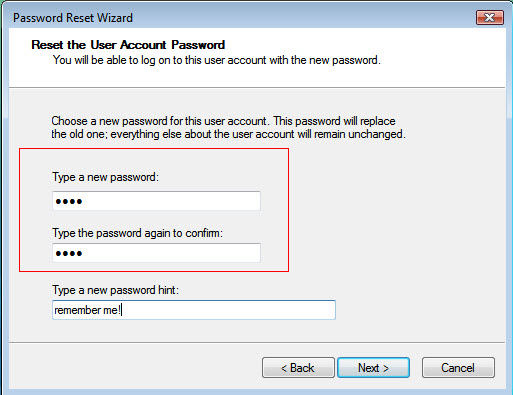 Tip 3: Find Windows 7 Login Password with Windows 7 Password Finder
What if you are still unable to find out Windows 7 password after trying two tips above. You should turn to Windows 7 password finder software for help. Windows 7 Password Finder (Windows 7 Password Recovery Tool) is a top tool. This tool can find admin password Windows 7 and reset it so that you are able to regain access to your computer without password.

Just do as the following 3 steps:

Step 1:

Download and run it on any computer you can access.

Step 2:

Burn a Windows 7 password finder from the image file, you can either use a cd/DVD or USB flash drive.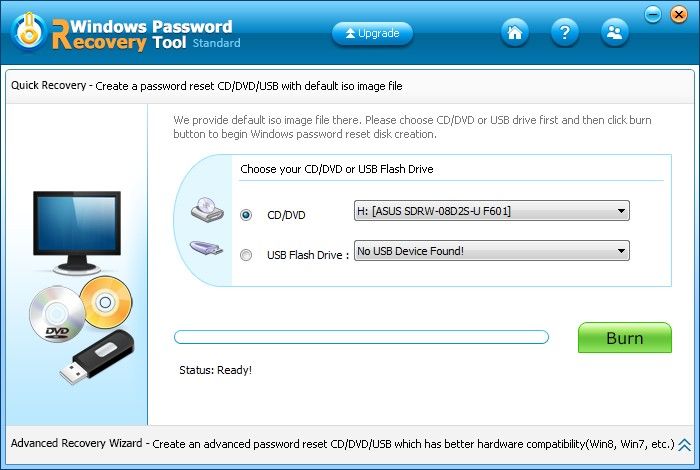 Step 3:

Set bios to boot your computer from your Windows 7 password finder USB or boot disk, the rest will be covered by this program, all you need to do is just a few clicks:
1). Select target system
2). Select administrator account
3). click "Reboot"
That's all about how to find Windows 7 password. Once you've recovered Windows 7 passwords and get back into computer desktop, it's advisable to create a password reset disk so that you can easily find admin password Windows 7 whenver you forgot it.
Free Try Windows Password Recovery Tool
World's 1st Windows Password Recovery Software to Reset Windows Administrator & User Password.
Free Download
Free Download