2 Efficient Solutions to Reset Toshiba Satellite Password

Jun. 15, 2013 4:42 pm / Posted by Shawn Hamilton to Password
Follow @ShawnHamilton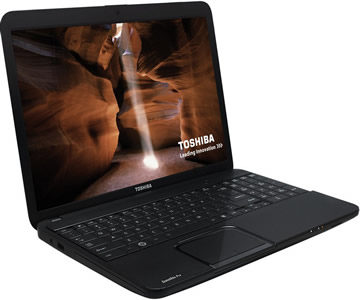 The Toshiba Satellite series laptop computers are versatile, stylish PCs brilliantly designed for work, play and everyday life. But, losing Toshiba Satellite password really drives people crazy. We couldn't help wondering: if there is a way to reset Toshiba Satellite password?
Of course there is, and more than one way. Here we summarized 2 of the most efficient solutions to reset Toshiba Satellite password for you: use Windows password reset disk and Windows Password Recovery Tool.
Solution 1. Use Password Reset Disk to Recover Toshiba Satellite Login Password
The Forgotten Password Wizard lets you create a password reset disk that you can use to recover your user account and personalized computer settings if you forgot Toshiba Satellite password. Remember that you have to make sure that you've created a Windows password reset disk before you lost Toshiba Satellite laptop password. Here's the how-to-use guide.
1. At the Welcome screen, if you have forgotten your password, and type the wrong one the "Did you forget your password" message is displayed.


2. Click "use your password reset disk" to start the Password Reset Wizard.
3. Insert the password reset disk to the computer, select it and click "Next".


4. Then you will be in the "Reset the User Account Password" screen. Type the new password and password hint, click "Next".
5. Finally click "Finish" and you can then log on with the new password.
Solution 2.Use Windows Password Reset for Toshiba Satellite Password Recovery
If you have no reset disk, the best solution would be try third-party Windows Password Recovery Tool. A good merit of this tool is that it can reset and remove all Windows password including Windows 8, Windows 7, Windows Vista and Windows XP.
Free Trial Windows Password Recovery Tool :
1, Download and install Windows Password Recovery Tool Ultimate on any accessible computer instead of the locked one.
2, Insert a CD/DVD or USB flash drive to burn a Windows password recovery boot disk/USB from the program.


3, Insert the newly burned Windows password recovery boot disk/USB, set bios to boot from it. And then in the program interface choose target Windows OS that you want to remove forgotten Toshiba Satellite password for.
4, You'll get a list of administrator and user accounts, choose the target account and click "Next". For instance if you want to reset Toshiba Satellite administrator password, choose the administrator account.
5, Wait for the program to complete the process, click "Reboot". And mission accomplished!
Clear about how to reset password on Toshiba Satellite laptop now? For your information I'd like to list some of the Toshiba Satellite laptop modules that Windows Password Recovery supports.
| | | | |
| --- | --- | --- | --- |
| Toshiba Satellite S855D-S5148 | Toshiba Satellite P775-S5270 | Toshiba Satellite NB510 | Toshiba Satellite U840W |
| Toshiba Satellite C855D-S5340 | Toshiba Satellite P750-136 | Toshiba Satellite U925T-S2120 | Toshiba Satellite T235D-S1345 |
| Toshiba Satellite U945-S140 | Toshiba Satellite L750 Premium | Toshiba Satellite S850 | Toshiba Satellite C850, etc. |
Free Trial Windows Password Recovery Tool :
comments powered by