"I boot my Windows 8.1 laptop, it gets to login screen where it shows the user name. It shows the user account icon for a brief second, then screen goes black. 5-10 seconds later, it shows the user account logon icon again, then black. Ad infinitum."
Many cases found in Microsoft Community and other tech sites show there are a certain number of users encountering a problem with Windows 8 login screen loop, either keeps flashing between desktop and welcome screen or hanging on login screen without any progress. This is super frustrating since you cannot access your system as well as all files. In this post, I will show you how to fix Windows 8/8.1 login screen keeps looping.
Tip: The causes of endless loop at login screen on Windows 8/8.1 are many and you may need to try more than one solution until it's settled.
Method 1: Enter Safe Mode and Perform Clean Boot on Windows 8/8.1
Safe Mode allows users to start up Windows in a limited state to diagnose certain issues with operating system, like Windows 8 won't start and keeps looping. Different from Windows 7 and earlier versions, Windows 8/8.1 has cancelled the mechanism of pressing F8 key to boot into Safe Mode. Currently there are two ways to enter Safe Mode when you can't get into the desktop normally.
1. When Windows 8 loops back to login screen for several times, you might as well force shut down the computer and restart it then. When the boot screen shows, power off it immediately. Repeat the operations for several times and you will see Automatic Repair prompt.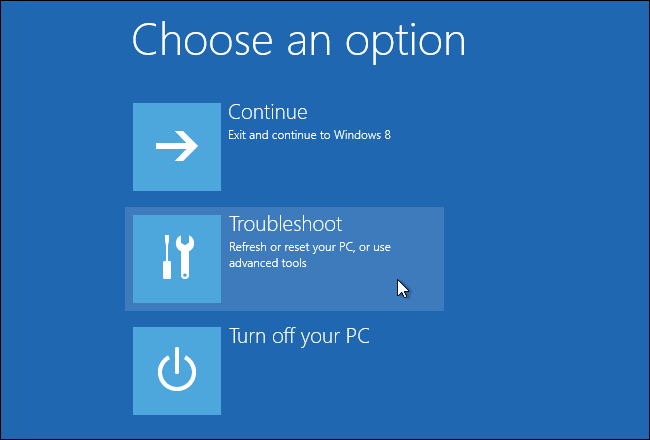 2. If step 1 doesn't work, you will need to insert a Windows 8 or 8.1 DVD or a flash drive with Windows installation files to your computer and press any key to boot from DVD or USB device. Follow the instructions to choose Repair your computer to enter advanced startup options.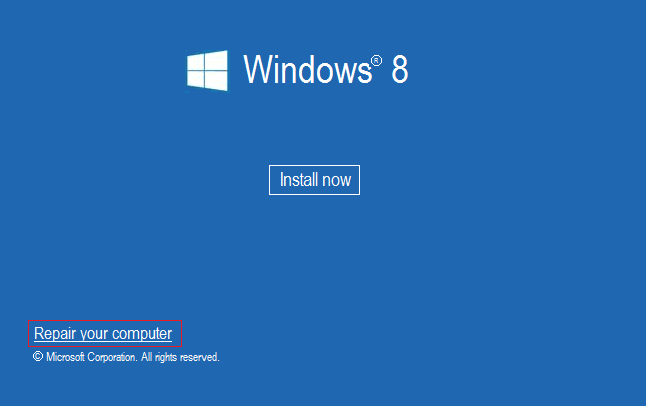 3. Now that you have entered Automatic Repair mode, choose Troubleshoot > Advanced Options > Startup Settings > Restart, press F5 to Enable Safe Mode with Networking.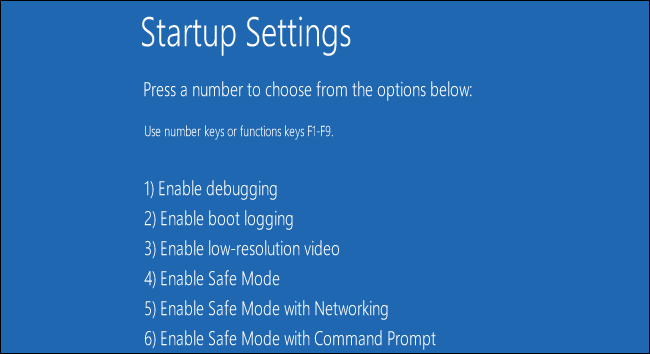 4. Check whether Windows 8 looping on login screen happen again in Safe Mode. If not, troubleshoot this issue with Clean Boot, which can help eliminate software conflicts and find out which program is to blame.
5. Type msconfig on search box and click Services on System Configuration dialog, then check Hide all Microsoft services and apply to Disable all.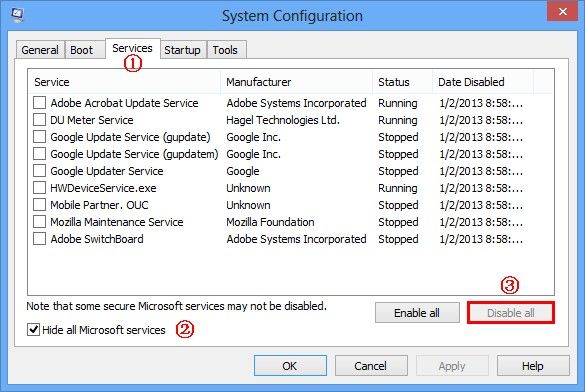 6. Now switch to Startup tab next to Services, click Open Task Manager and temporarily disable the program that may lead to Windows 8 computer stuck in Automatic Repair loop or login loop. After that, go back to Startup Startup and apply the changes you've made.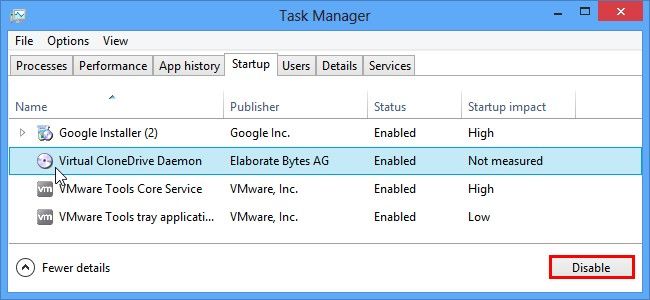 7. Restart your computer to verify whether it's the disabled program that causes endless login loop on Windows 8/8.1. If so, uninstall this program and reset the computer to start as usual instead of clean boot (undo all operations with System Configuration). If not, try to disable other program for several times.
Method 2: Scan Windows 8/8.1 Computer for Virus, Spyware
Should the issue that Windows 8 logon screen keeps looping still persists, you could check whether there are viruses or other malicious software damaging your system files and hardware. You can run the installed antivirus program on Safe Mode to process systematic scanning and obliterate the programs if necessary. If the computer is newly bought, you can try free Microsoft Safety Scanner to remove everything bad.
Note: If any bad sectors are found on hard drive, Windows Safety Scanner may by wipe out all data available on it in order to repair the computer.
Method 3: Create A New Account with Windows Password Recovery Tool
If this issue is specific to one particular account, you can try to login with another user account to check what's wrong with your computer. If you are the only account, we recommend you to create a new one with Windows Password Recovery Tool. This will be much better for troubleshooting Windows 8.1/8 stuck on Welcome screen loop or login loop than Safe Mode, where only limited resources and drives are used.
Free Try Windows Password Recovery Tool
World's 1st Windows Password Recovery Software to Reset Windows Administrator & User Password.
Free Download
Free Download
1. Install Windows Password Recovery Tool on another available computer and insert a vacant USB drive or DVD to burn necessary bootable reset disk with ISO files and setup program.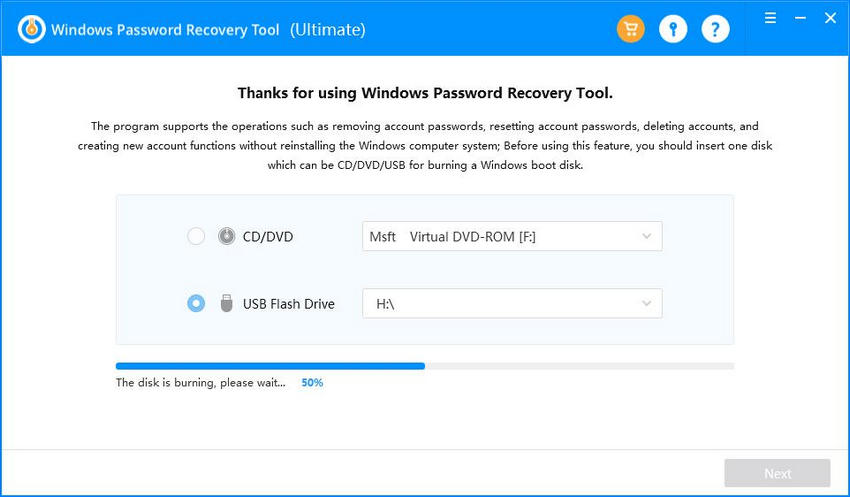 2. When the reset disk is ready, plug it into your corrupted computer and force restart the machine. When the initial interface s appears on your PC, press F12 (the key varies from different manufacturers, you will see a prompt under the screen) to enter Boot Menu, where you need to choose boot from the CD/DVD/USB drive.

3. Now the reset disk will automatically run. Select your Windows Installation and choose Create a new account option.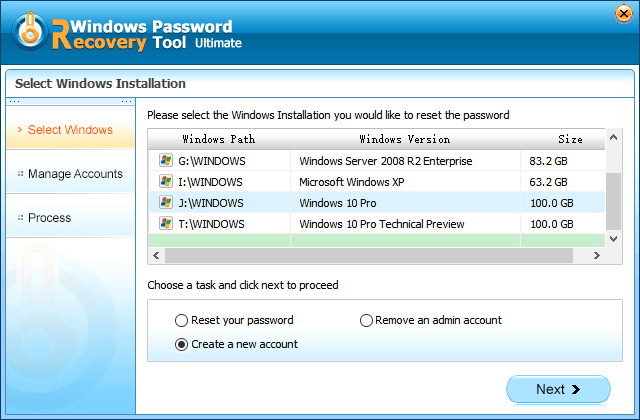 4. Enter a new user name and password then reboot your computer. Login with newly created account to access the system. After that, check possible causes.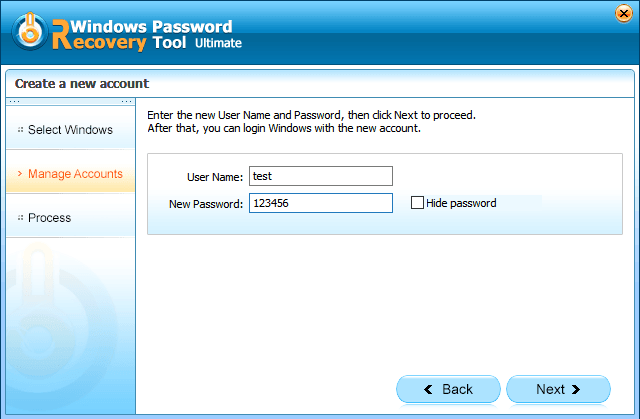 This is all about how to fix annoying login screen loop on your Windows 8 or Widows 8.1 computer. The same goes to Automatic Repair loop, Welcome screen loop. If you have forget or lost your login password, this best Windows Password Recovery Tool can also recover admin password, Microsoft password or even Domain user password with ease.
Free Try Windows Password Recovery Tool
World's 1st Windows Password Recovery Software to Reset Windows Administrator & User Password.
Free Download
Free Download