The new interface of Microsoft's Windows 8 operating system doesn't feel right?
The new Windows 8 Start screen may not appear to be much of an attraction for those who favor the classical start menu, or who are not using a touch-screen computer at first, though it displays frequently used programs, widgets and apps in a more colorful and creative way.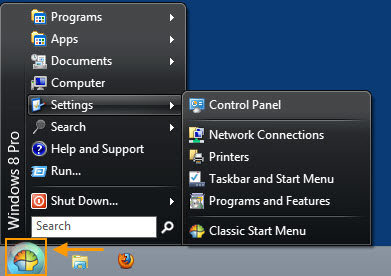 No worries, here we'll offer you several Start menu alternatives for you to get back Windows 8 Start menu.
Free Try Windows Password Recovery Tool
World's 1st Windows Password Recovery Software to Reset Windows Administrator & User Password.
Free Download
Free Download
To Begin with, the idea is to find Windows 8 start menu replacements, you can use Windows 8 Start menu Third-party utility that mimics the old Start screen-Classic Shell.
There are a wide range of free Windows 8 start menu replacements out there. Many of them can let you customize their look and style to look just like previous Windows operating systems. I'll recommend you Classic shell for Windows 8.
Classic Shell bills itself "a clone of the original Start menu, which you can find in all versions of Windows". It has a customizable Start menu and Start button for Windows 7 and Windows 8. It adds a toolbar for Windows Explorer and supports a variety of smaller features.
1). Classic shell allows you organize your applications by dragging and dropping. You can customize it to show your favorites.
2). It displays the recently used documents. The Classic Shell menu displays shortcuts to all of your programs, documents, and settings. The Run command and Search field are visible.
3). Clicking on the Shut Down icon brings up choices for Shut Down, Restart, Hibernate, Lock, and Switch User. The Help command can calls up the new Windows 8 Help and Support page.
4). It's able to delete, rename or perform other tasks by right click on an item in the menu.
5). Several operations are available with the newly added toolbar to Explorer, for example, to go to parent folder, Cut, Paste, Delete, Properties, Email, etc.
Classic shell is more than just a Start menu replacement, there are a large number of tweakable settings for you to tailor your computer to your heart's content.
You can learn more through the program's detailed FAQ page. Windows 8 users seeking for a free, simple, and flexible Start menu program will find out Classic shell the right one.
In addition, there are also other free Windows 8 Start menus that can enable or disable Windows 8 start screen in just one click, such as, Start8, Pokki, etc. You can choose the most satisfactory one. This is the first option.
However, if you don't resist changing and choose not to disable Windows 8 Start screen, you should be okay without classical Windows Start menu and learn a trick about how to return to the Windows 8 Start screen.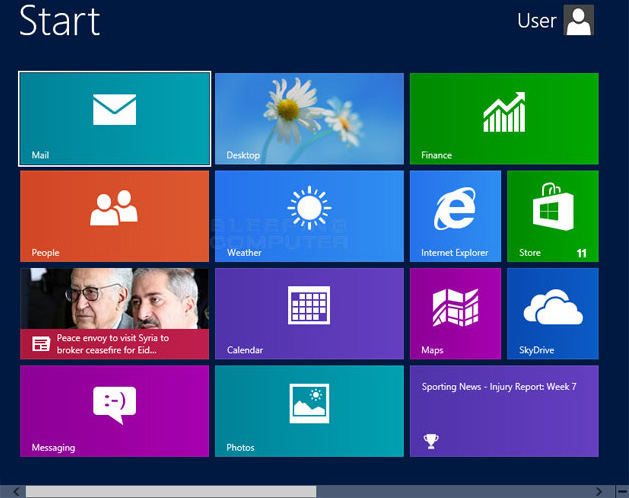 As there's no single key that returns you to the Start screen, we could use keyboard shortcuts.
1). If your most recently used "app" was the Start screen, and you're in Desktop mode, the Windows key on your keyboard will take you back.
2). You can also use "Win+C" to open up the Charms bar, and then either tap or click on the Start screen charm.
As Windows 8 is growing more and more popular, issues concerning Windows 8 will emerge one after one. One telling example is the increased possibility of losing and forgetting passwords among its users due to enhanced sense of security.
Taking precautions can prevent and reduce the negative impact to the minimum. So in case you forgot or lost Windows 8 password, learn how to recover lost or forgotten Windows password with Windows 8 password recovery tool.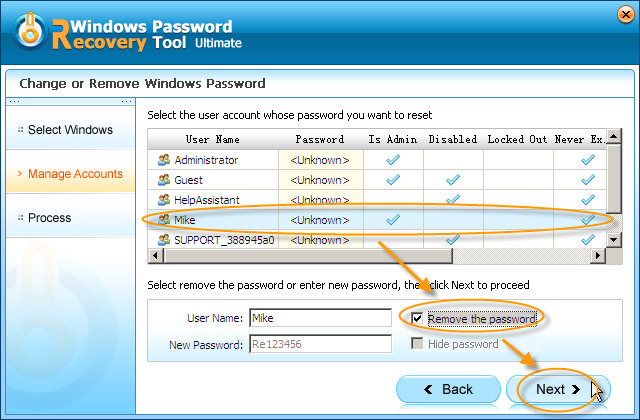 Free Try Windows Password Recovery Tool
World's 1st Windows Password Recovery Software to Reset Windows Administrator & User Password.
Free Download
Free Download