Your Password Has Expired and Must be Changed, How to Solve?

Apr. 30, 2015 11:11 am / Posted by Ruby Johnson to Windows 8 Tips
Follow @Ruby Johnson
"It seems that my Windows 8 account password has expired. When I typed the password as usual, the following message appeared: Your password has expired and must be changed. Is there any way to login to? I am now completely locked out of my computer. Thank you!"
Password expired and can't login to Windows? In this passage we will explain how to fix this "Your password has expired and must be changed" issue.
Part 1: How to Fix "Password Expired and Can't Change it" Issue
If your Windows password expired but you can still remember the password, you can try to roll back the BIOS clock. But things can't be that easy in most times. What if you forgot the password? The best choice is to make use of a Windows Password Recovery Tool to crack the password. This tool can be applied to Windows 10, 8.1, 8, 7, XP, Vista. Let's see how it works.
Preparation: A workable Windows computer and a blank CD/DVD/USB.
Step 1: Download and install Windows Password Recovery on the workable computer.
Free Trial Windows Password Recovery Tool:
Buy Now Windows Password Recovery Tool:
Step 2: Burn a bootable CD/DVD/USB.
Insert the prepared blank CD/DVD/USB into the computer and click "Burn" to start to burn a bootable disk.
Step 3: Boot the password locked computer from the bootable CD/DVD/USB.
Insert the burned disk into the password locked computer. Then enter the computer's BIOS settings and boot computer from CD/DVD, or boot from USB.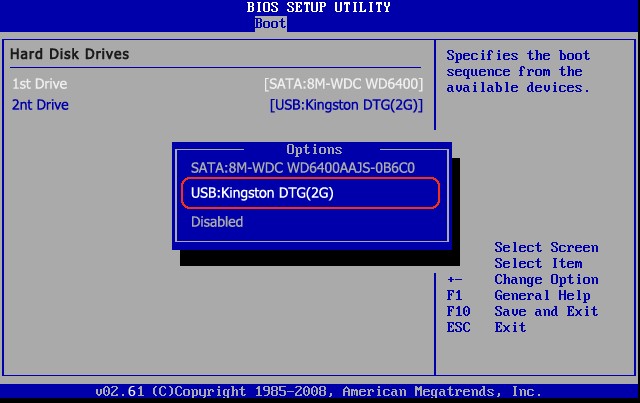 Step 4: Recover Windows password.
After the computer boot from the CD/DVD/USB, you will see the Windows installation of which you would like to reset password. Then you can reset the password.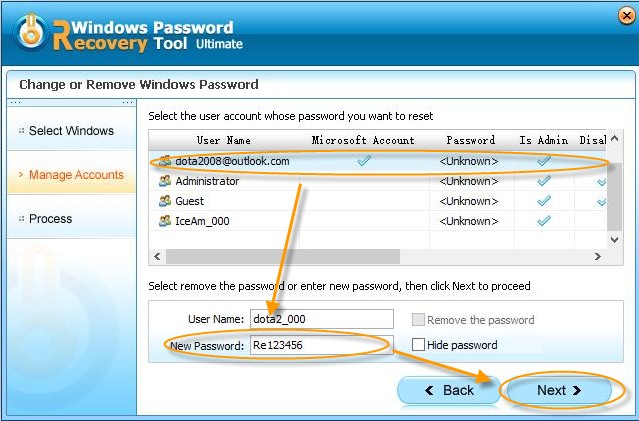 Part 2: How to Disable Windows Password Expiration
It may be annoying when Windows keep notifying your password will expire in a few days and ask you whether you want to change it. Actually, you can turn off password expiration using Command Prompt.
Open up a Command Prompt as administrator (type "Command Prompt" in the Start search box and instead of just pressing Enter as normal, you right-click the menu item for it and select "Run as administrator") and type the following command at the prompt:
net accounts /maxpwage:unlimited
And press Enter. That should do it. (If you get access error 5, you didn't run Command Prompt as administrator.)
Free Trial Windows Password Recovery Tool:
Buy Now Windows Password Recovery Tool:
comments powered by