When using your Windows 10 computer, there are group users who find that the Windows 10 system cannot normally boot. In fact, Windows 10 boot problem is a common issue that can be caused by various reasons. In order to solve this trouble, here we recommend you the best 3 Windows 10 boot repair software in 2018, with the help of these three tools, you can create your own Windows 10 repair tool boot USB recovery drive and easily get your computer repaired without any data loss! Come and find your favorite one!
Top 1: Windows Boot Genuis – To Deeply Fix Windows 10 Boot Issues
As a professional software, Windows Boot Genius provides ultimate solutions to fix Windows 10 boot errors, Windows 10 won't boot with blue/black screen, Windows 10 won't start after update/reset, etc.
To use Windows Boot Genius, get Windows 10 boot repaired, you should run Windows Boot Genius and insert a blank CD or USB into the workable computer and click "Burn" to create a bootable CD or USB.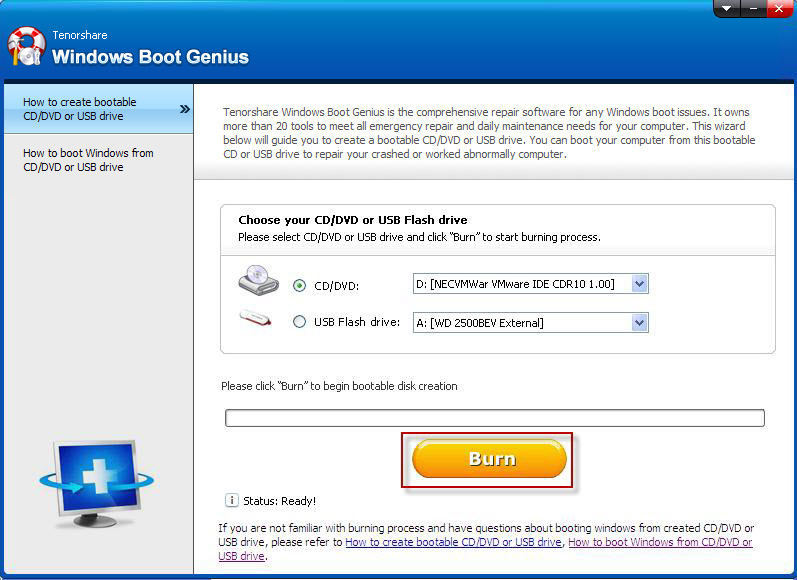 Insert the bootable CD or USB to your problem computer and press F12 (different model of computer may support different hot key) to access the Boot Menu. Select the CD or USB as the first boot device.
When successfully get into WinPE environment, you will see the icon of Windows Boot Genius. Launch Windows Boot Genius to get into Windows Rescue mode.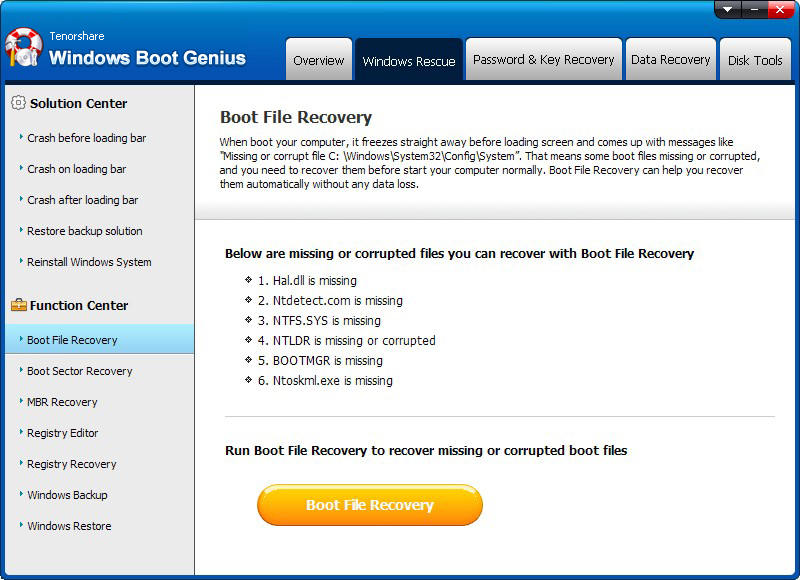 Under this section, you can choose to recover boot files by using "Boot File Recovery", recover damaged boot sector by using "Boot Sector Recovery" or locate master boot code by using "MBR Recovery".
Top 2: Ultimate Boot CD
For users who cannot functioning boot Windows 10 system, use a boot CD can also be a good choice. Ultimate Boot CD is a kind of Windows 10 boot repair disk that can help you troubleshoot and rescue an unresponsive computer.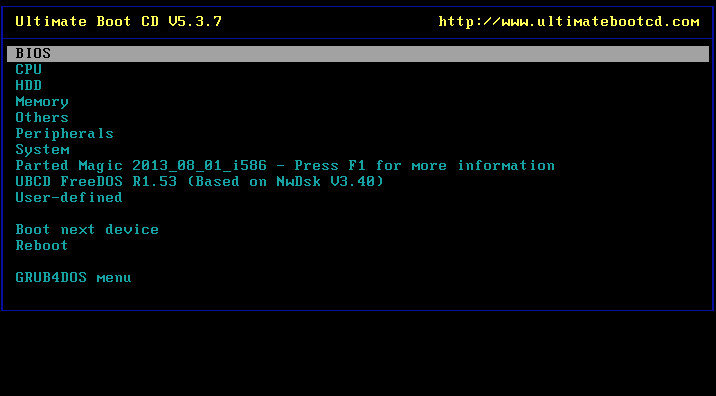 This boot repair tool can help you clear your Windows 10 computer's CMOS and make BIOS updates. Take this Windows 10 boot repair disc, and you will sure get your Windows 10 computer back to normal.
Top 3: Hiren's BootCD
Hiren's BootCD is also a very popular system rescue disc which assembled especially for Windows computers and it includes every tool that you might need in order to make your computer operational again.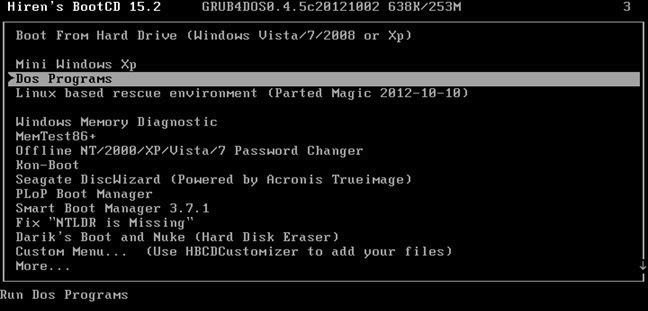 Except for repair Windows 10 boot problem, it is also multiple function software that can be used to clear viruses, backup system files, etc.
That's all about the best 3 Windows 10 boot recovery tools in 2018, for the above software you can also easily use them to create Windows 10 boot repair USB for further using. Besides, if your Windows 8.1/8/7 computer meet similar boot problem with Windows 10, you are still suggest to have a try to get these Windows 10 boot repair tools downloaded for help.