Microsoft's latest update for Windows 10 is causing havoc for some users, forcing PCs into an endless loop of crashes and reboots. Don't know how to fix this Windows 10 boot loop? No worries. Keep reading and you will know how this happens and how to solve.
Part 1: What Causes Reboot Loop on Windows 10 Update
There are many reasons that can cause this issue, just like Windows 7 keeps rebooting. In Windows 10, the KB3081424 update is designed to enhance the functionality of Windows 10. However, when the update reaches a certain percentage, a message pops up saying: "We couldn't complete the updates, undoing the changes".
This causes the PC to reboot and the update to roll back to the beginning and start installing again. As Windows 10 updates are mandatory, there is no way to prevent the update from attempting to install, so you are getting stuck in an endless crash loop.
Part 2: How to Fix Endless Restart Loop during or after Upgrading to Windows 10
In order to solve this problem, we provide 2 solutions:
Solution 1: Get Rid of Windows 10 Boot Loop with Professional Windows Boot Tool
Solution 1: Get Rid of Windows 10 Boot Loop with Professional Windows Boot Tool
If you are a green hand in computer and have few experience of technical knowledge, taking use of a Windows boot tool, namely Windows Boot Genius, is your best choice, which saves you a lot of trouble. This method applies to fix boot loop after Windows 10 install on almost all computer brands, such as Dell, HP, Acer, Lenovo, Gateway, Sony.
Download and install it on any Windows computer.
Step 1: Run this tool, in the main screen, select "How to create bootable CD/DVD or USB drive" mode and make a repair CD/DVD or USB under the instructions.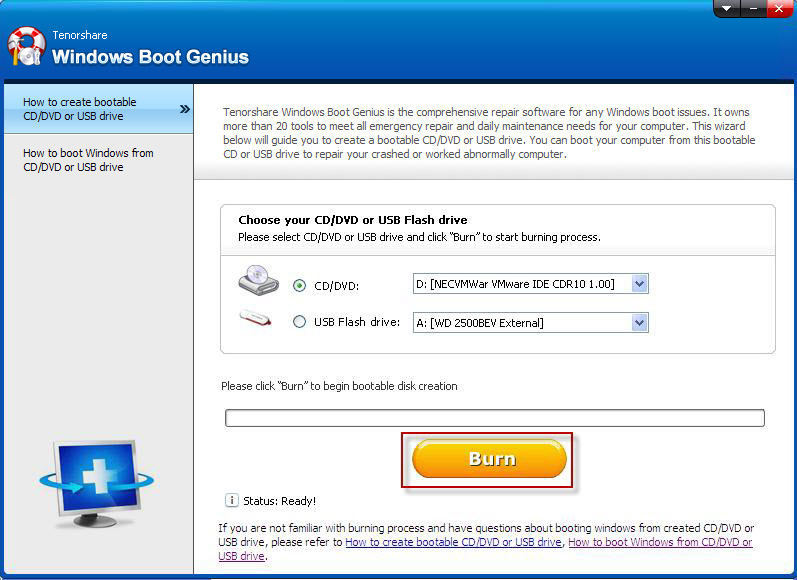 Step 2: Insert the CD/DVD or USB drive to the Windows 10 PC and restart it. Enter its BIOS and go to boot menu, change your laptop to boot from CD/DVD or USB drive you just burned.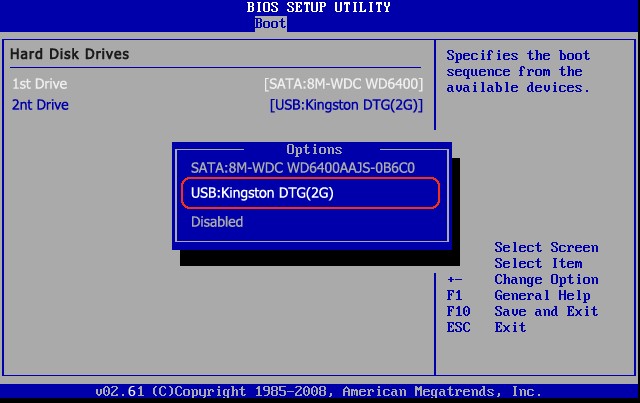 Step 3: When your PC restarts successfully, you will see the Windows Boot Genius icon. Choose "Windows Rescue" and go to the solution center. Then you can follow the instructions and use the tools presented there one by one to repair the Windows 10 reboot loop. When you finishes, take out of the bootable disk and restart your computer. You will find your computer returns to normal.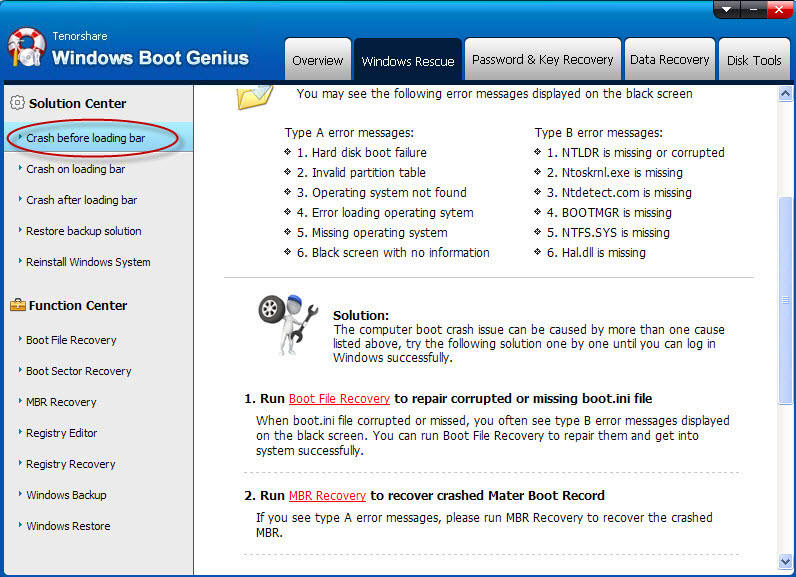 Solution 2: Fix Windows 10 Restart Loop by Getting Rid of Bad Registry Entry
The temporary fix involves deleting certain keys in the Registry to get rid of the bad entry and then letting the update try again.
Step 1: Type "regedit" in the Start menu.
Step 2: In the window that opens navigate to:
HKEY_LOCAL_MACHINE\SOFTWARE\Microsoft\Windows NT\CurrentVersion\ProfileList
Step 3: Backup your registry key as what you're about to do is risky (with ProfileList highlighted, click File and Export and choose a backup name).
Step 4: Scan through the ProfileList IDs and delete any with ProfileImagePath found in it as it shouldn't be there.
Step 5: Close regedit, reboot and next time KB3081424 should install properly.
Boot loop during or after Windows 10 upgrade has been an urgent problem. Follow the 2 solutions above, you will get this fixed and start to enjoy the Windows 10 fantastic features.