"I'm running win 7 64. When I turn the computer on, it keeps restarting right at the "welcome" screen and it just keeps booting. Never load Windows 7 successfully and reach desktop."
Beedoola from Windows 7 Forums
There are many different situations that could cause Windows 7 keeps rebooting. Sometimes, it is because your computer is overheating. Sometimes, it is caused by the incompatible program or there is some errors about the system boot files. To fix this problem, there are three options.
Firstly, if you can get access to safe mode, you can uninstall programs that cause the crash. It is a good option if this can help you solve the issue.
Secondly, it is not the best method, however, if there is no option available, you need to reinstall Windows 7 and return you a fresh system. But reinstalling operating system is not the best choice. You will at the risk of losing original precious data. Are there any other good options to rescue Windows 7 keeps restarting errors?
Yes, there is a method can help you. Let us come to the third option, using Windows 7 setup disk to resolve Win 7 restart problem. This disk is equipped with startup repair that can fix booting problems. If this step does not work, you can use third party Win 7 boot disk creator utility to make a Windows 7 repair disk and repair Windows 7 keeps rebooting issues. Here we recommend you use Windows Boot Genius. It allows you to create a bootable CD/DVD or USB easily. It holds more than 30 Windows repair tools that can fix all booting errors like randomly rebooting, blue screen, black screen, etc.
How to Fix Windows 7 Keeps Rebooting Problem?
Step 1. Create a Bootable CD/DVD or USB Drive.
Download Windows 7 infinite reboot repair software (Windows Boot Genius) and install it in any windows computer. Prepare a blank CD/DVD or USB drive and insert it to the computer with Windows Boot Genius installed. Launch the program and follow the guide in the windows to make a bootable CD/DVD or USB drive.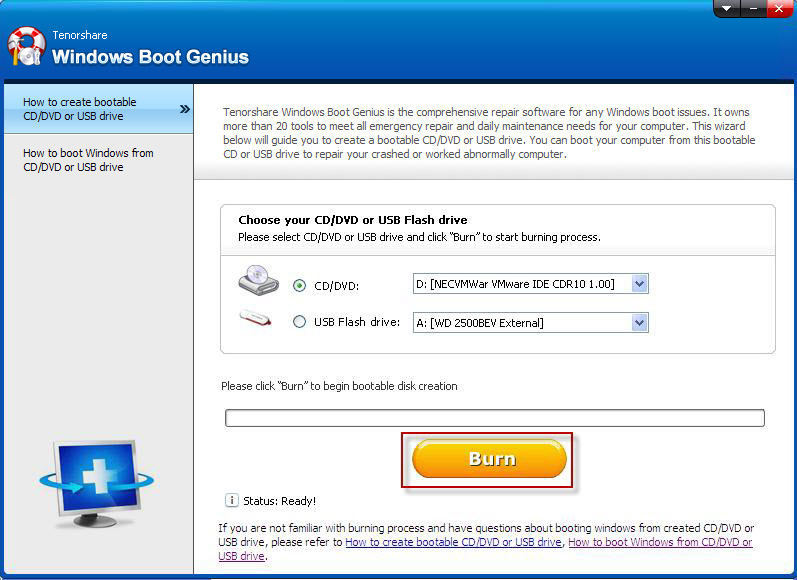 Step 2. Set Computer to Boot from CD/DVD or USB Drive.
Insert the newly created CD/DVD or USB drive to the computer that keeps restarting. Switch on the computer and press Delete or F12 to get in BIOS setting. Here please set the computer to boot from CD/DVD or USB Drive (Take USB for example).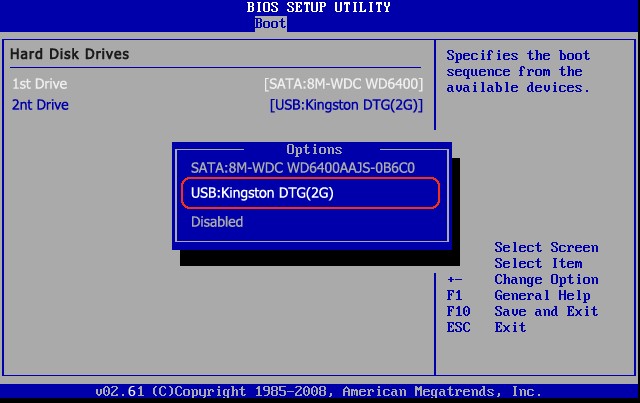 Step 3. Fix "Windows 7 Keeps Restarting" problem
After accessing WinPE environment successfully, you will see Windows Boot Genius icon. Click it to run the software. In the home interface, please select "Windows Rescue" module and go to solution center. Here you can follow the instructions and use the tools presented there one by one to repair the Win 7 reboot randomly problems. When the problem fixed, take out of the USB drive and restart your computer. You can see your computer can start normally. Really amazing, isn't it?