"Hey all, I made my account many years ago (maybe 07?) and I forgot my account password for the longer time but was still logged in. Last month and I figure I better update my Email address since it had expired. Unfortunately Microsoft thinks that someone else is now using it and has locked me out of the account."
A Microsoft account can be locked out for lots of reasons, for instance, password is forgotten, lost, or hacked by others, too many failed login attempts and so on. If you forgot or lost your password and locked out of your account, you won't be able to access your computer. So how to access PC when Microsoft account is locked? In this guide, we'll walk you through the easy steps to reset the password associated with your Microsoft Account.
Part 1. Unblock Your Microsoft Account If Microsoft Locked Your Account
When Microsoft noticed some unusual activity on your account. To help protect you from potential fraud or abuse, it will temporarily lock your account. It is perhaps that your account has been hacked. If you are locked out of Microsoft account, you can follow steps below to unblock your locked Microsoft account.

Step 1. Go to https://account.microsoft.com and sign in to your locked Microsoft account.
Step 2. Enter a phone number to request a security code be sent to you via text message. This can be any phone that can receive text messages.
Step 3. Eenter the security code into the web page and change your password to complete the unlocking process.
Part 2. Recover Your Locked Microsoft Account Online If You Forgot the Password
If you forgot your Microsoft account password, you can use the standard password reset function available at Microsoft's password reset website.
Step 1: After entered the wrong password, you will get a warning message and a specific link, you can use another PC and direct to that link Microsoft Account password reset page.
Step 2: Select the I forgot my password option. Then click Next. After that, enter your Microsoft Account information, which can be either the primary email address or phone number and type in the Captcha code to prove that you're a not a robot.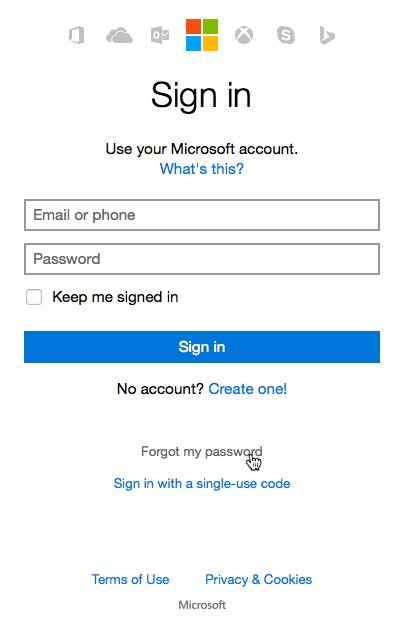 Step 3: Select how you want to receive the security code: email or text message. In either case, you'll need to provide part of the alternative email address or phone number associated with your account. Once you've received the code, type it and click Next.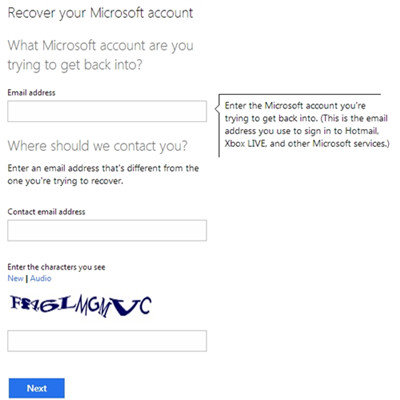 Step 4: Then type a new password and confirm it, then click Next. Your password will be changed successfully.
Part 3. Unlock Microsoft Account with Windows Password Recovery Tool (without Security Code)
If you have problems with resetting Microsoft account locked out of Microsoft account on Windows 10/8.1/8, Windows Password Recovery tool can help your unlock your Microsoft account by password reset and regain access to your computer.
Step 1: Download and install Windows Password Recovery Tool Ultimate on any PC you're able to access to.
Step 2: Select "CD/DVD" and specify the CD burning drive from the pull-down list. Insert a blank CD/DVD/USB disk into the computer. Click "Burn" to start burning. After burning successfully completes, click "OK" and eject CD/DVD.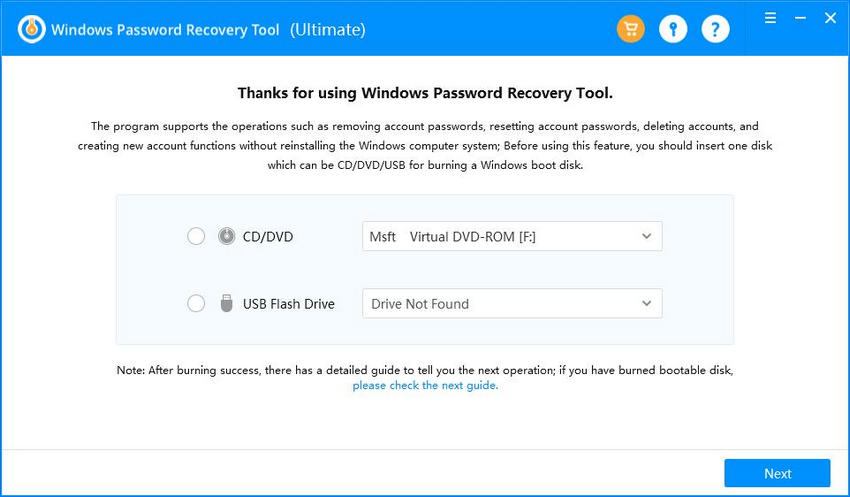 Step 3: Insert newly created CD/DVD or USB Flash Drive and reboot your computer. Then select the Windows installation you would like to remove the password, and then choose "Reset your password". Click "Next" to proceed.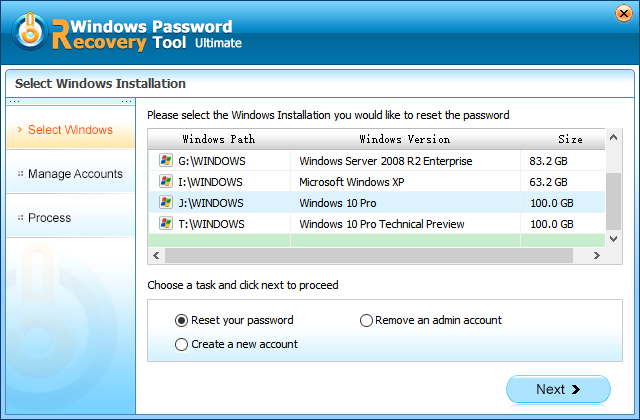 Step 4: Select the target Microsoft account you want to reset. After that, edit the password in the "New Password" box. New password was changed to Re123456 in default, you can edit it yourself.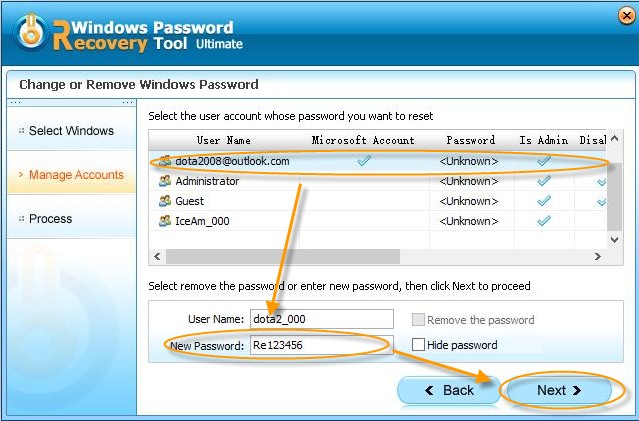 Step 5: You have removed the password successfully. Click "Reboot" to restart your computer and login Windows system without any password.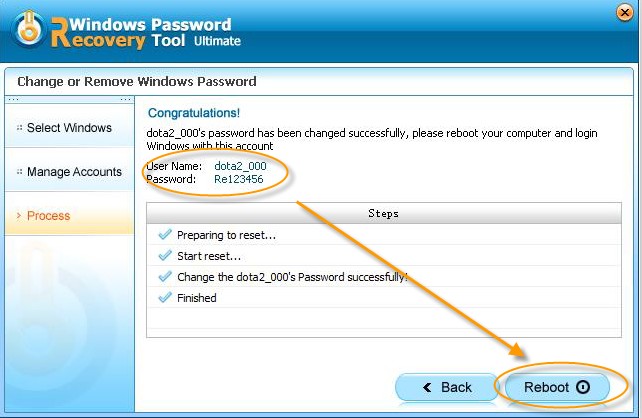 As you can see, these are very simple tips on how to unlock locked Microsoft account. For more help articles, coverage, and answers on resetting Microsoft password, you can visit the following resources
To reset Windows 10 password with the password reset disk, you can just click "Reset Password" after entering an incorrect password for your local account on the sign in screen, then connect the password reset disk. After you click "Reset password", you will be to enter the new password.
How to Reset Password for Your Windows 8/8.1 Microsoft Account (Windows Live ID)
How to Fix Microsoft Account Issues in Windows 8/8.1 with "Microsoft Accounts Troubleshooter"
I Forgot My Microsoft Account Password in Windows 8.1, How Can I Log in to My PC
Free Try Windows Password Recovery Tool
World's 1st Windows Password Recovery Software to Reset Windows Administrator & User Password.
Free Download
Free Download