Having successfully updated my 64-bit Windows 10 desktop to the latest creator's update, I now find that I can no longer get the Windows function in the Task Bar to work. If I shut down, I now get a message stopping the shutdown "Task Host Window is stopping background tasks. (Microsoft \Windows\Plug & Play\Device Install Reboot Required.)"
I suspect this Task Host Windows is causing the problem with the start list not showing up. How do I fix it? Suggestions please!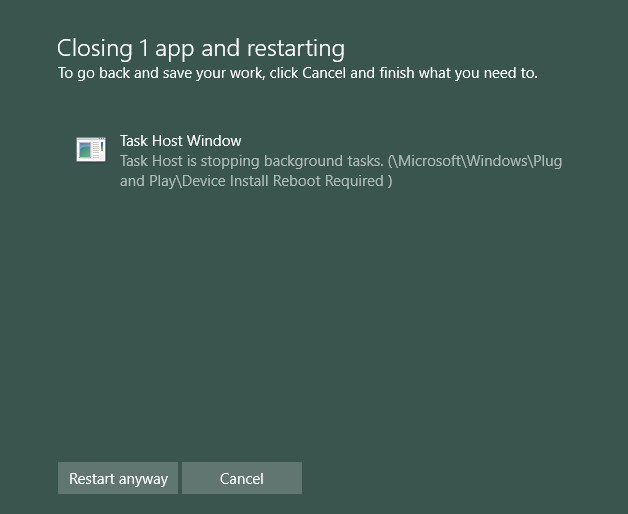 After update Windows 10 computer to the latest creator's update, there are lots of users who find there are kinds of problems appear. Nowadays, many users ask the problem that "Task Host is stopping background task". Do you know how to effectively solve this problem? Here we prepare the best 2 solutions for you to fix it!
Method 1: Start Windows 10 Computer in Safe Mode
You are first suggested to start your Windows 10 computer in safe mode and check if the issue persists.
Step 1: Start >> Power, you now should press and hold "Shift" key while click on "Restart" option.
Step 2: Troubleshoot >> Advanced options >> Startup Settings >> Restart.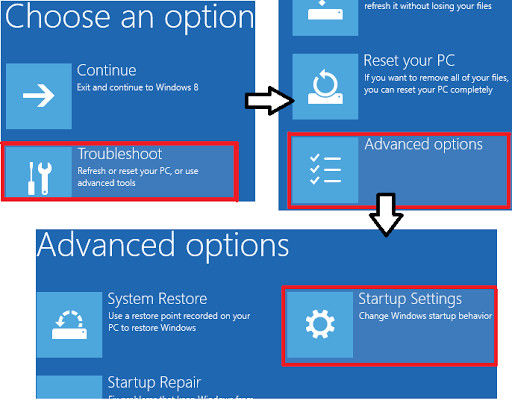 Step 3: After your Windows 10 computer restarts, you now can choose any version of safe mode to go on.


In this mode, you can try to use some applications to check whether task host windows preventing shutdown or not. If the problem still exists, you may refer to the following solutions.
Method 2: Place Windows 10 Computer in Clean Boot State
A clean boot is performed to start Windows by using a minimal set of drivers and startup programs. This helps eliminate software conflicts that occur when you install a program or an update or when you run a program in Windows.
Step 1: Search for "mscconfig" from "Start". Select "System Configuration" option from the result.
Step 2: On the "Services" tab of the "System Configuration" dialog box, tap or click to select the "Hide all Microsoft services" check box, and then tap or click "Disable all".

Step 3: Click "Open Task Manager" on the "Startup" tab.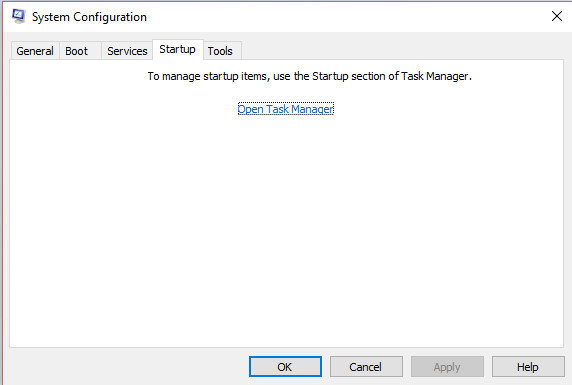 Step 4: Then you will see a list of startup applications. You can select the item and then click Disable.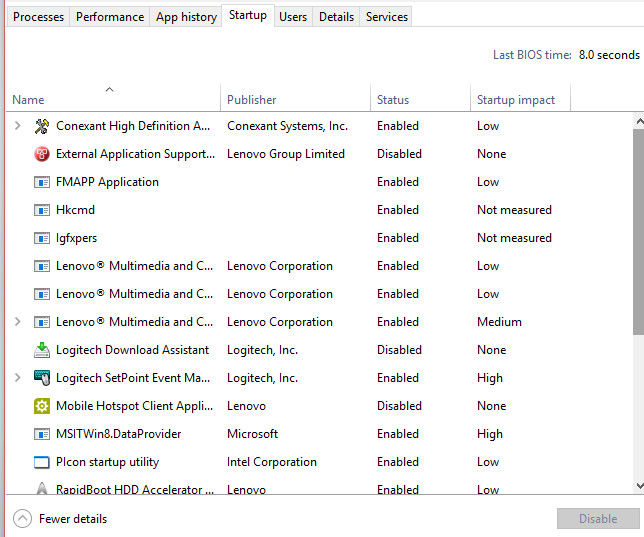 After the steps, you can restart your Windows 10 computer to apply the changes. For most of the users, they now would not receive the message that task host is stopping background task plug and play.
That's all about how to fix task host window preventing shutdown after Windows 10 update. With the help of these two solutions, you are sure to easily fix the problem.
Otherwise, if you have any trouble to open your Windows 10 computer with passwords, you are recommended to have try by using Windows Password Recovery Tool which provides a super easy way to recover Windows password without system reinstallation and damage in only 3 steps! You are welcome to feel free to have a try, and you will never be regret to have it.
Free Try Windows Password Recovery Tool
World's 1st Windows Password Recovery Software to Reset Windows Administrator & User Password.
Free Download
Free Download