Just 3 Simple Steps to Recover Windows Password without System
Reinstallation and without Damage
Windows Password Recovery Tool is suitable for home, business and enterprise users by providing 4 different editions. - Compare Editions
Reset Windows Password for Local Users
This all-in-one Windows password reset software enables you to reset forgotten or lost administrator and standard user password in Windows 10/8.1/8/7/XP/Vista.
Remove or reset Windows administrator and other user password for local account.
Change your Microsoft account (Windows Live) password offline with Windows Password Recovery Tool Ultimate.
Create a new local admin account to unlock your computer.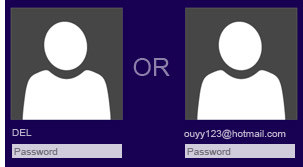 Recover Windows Password for Domain Users
It works efficiently to recover domain password in Windows Server 2012(R2)/2008 (R2)/2003 (R2).
Reset, remove or change domain administrator (Active Directory) and other user password.
Create a new domain admin account if someone hacked your previous one.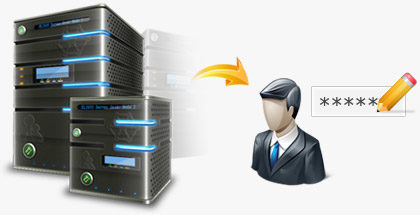 2 Options to Burn a Windows Password Reset Disk
Windows Password Recovery Tool offers you 2 options to create a Windows password reset disk (CD/DVD or a USB flash drive), making sure that you can boot up any desktop or laptop when you cannot enter Windows.
Quick Recovery: Make a Windows password reset disk with the default ISO image file provided by Windows Password Reset Tool, which saves your time.
Advanced Recovery Wizard: Burn a bootable drive with a customized ISO image. It will guide you step by step with easy wizards, which is more convenient and precisely: select target Windows version, choose media to download drive and burn disk – very quick to finish.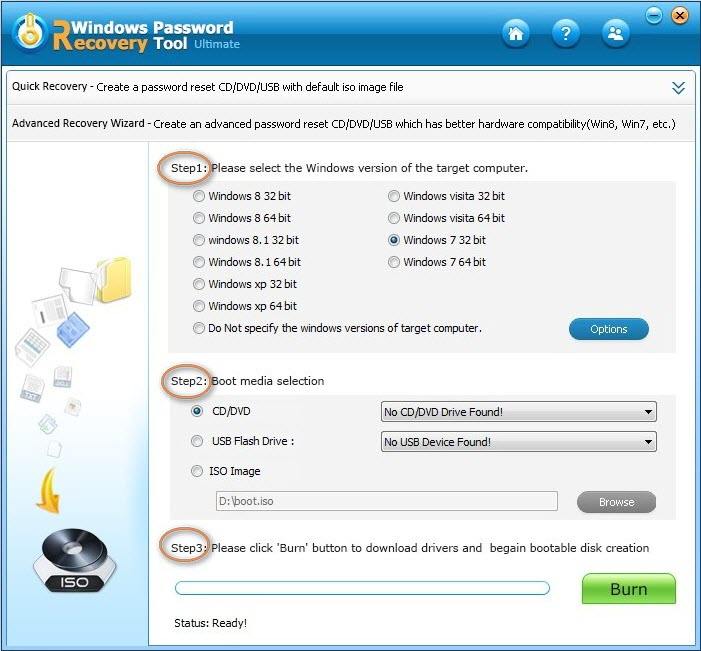 Compatible with Most Windows System & All PC Brands
Completely support Windows 10, Windows 8.1, Windows 8, Windows 7 (32/64 bit), Windows Vista (32/64 bit), Windows XP, 2000, NT, etc.
Perfectly support Windows Server 2012 (R2)/2008 (R2)/2003 (R2)
Support various brands of desktops, laptops, tablet PCs and server, including Dell, HP, IBM, Sony, Lenovo, ASUS, etc.
Support almost all file systems like FAT16, FAT32, NTFS, NTFS5, etc.
Support various types of hard drives like IDE, SATA, SCSI, etc.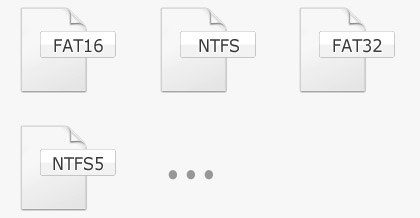 Effective, Safe Windows Password Recovery
100% Windows password reset rate guaranteed. No need to reinstall Windows.
The process of Windows password reset software is completely safe and non-destructive with no data loss.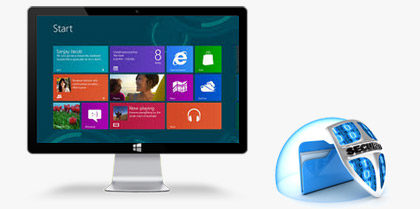 The Easiest Windows Password Recovery Tool
With this easy Windows password recovery software, you can change Windows password as easy as 1-2-3.
Download and install the application on an accessible PC.
Insert a blank CD/DVD or a USB Flash device in computer,and next you'll be able to burn a Windows password reset disk in a few seconds.
Boot the locked computer from the burned disk, and then you can reset Windows password under WinPE within a few clicks.
Get a Free Trial Now!

Choose the Best Windows Password Recovery Tool for You!
Users of Windows Password Recovery Tool Surpasses 1,000,000+ Worldwide.
The user evaluation
It's brilliant. I forgot the Windows 10 password because I didn't use my laptop for a certain time. This Windows password cracker helped me successfully reset the password in a quite short time.

--Sutton Smith