"After upgrading to Windows 10 my laptop fan always working fast…when I checked this issue, I see runtime broker is using too much memory and CPU usage in task manager. When I check on end task, everything is normal, but runtime broker run it immediately. I Google this issue but couldn't find a useful solution. Please help me to solve this issue."
What is Runtime Broker?
Runtime Broker is one of the processes in Windows computer Task Manager. It will assist to manage permissions on your PC for apps from Windows Store. It should only use a few megabytes of memory, but in some cases, a faulty app might cause Runtime Broker to use up to a gigabyte of RAM or more. If your RAM use is high and your PC is running slowly, an app may be the cause of the problem.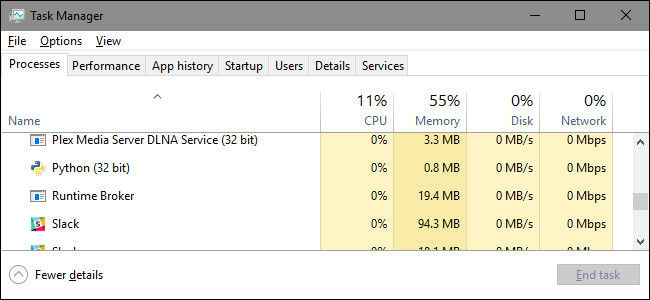 Just like the issue above, we might meet the problem that our PC runtime broker constantly eating up resources and thus resulting overheating and increased fan speed. Consequently, we try our best to figure out the effective remedial measure to fix the runtime broker high memory and CPU usage error in Windows 10/8.1/8/7. In this tutorial, we collect and share them with you.
Option 1: Fix Runtime Broker Memory with Task Manger
If your runtime broker is using high memory and CPU usage, you can refer to this free easy trick.
Step 1: Press "Ctrl+Shift+Esc"; to open Task Manager, or to open Task Manager from "Start"; menu.
Step 2: From the "Process"; tab, dropdown the list and figure out the "Runtime Broker";. Check and see how much memory it is using.
Step 3: Once you see the "Runtime Broker"; is using too much memory, right click to choose "End Task"; and then close Task Manger and restart your PC. Then everything will be fine.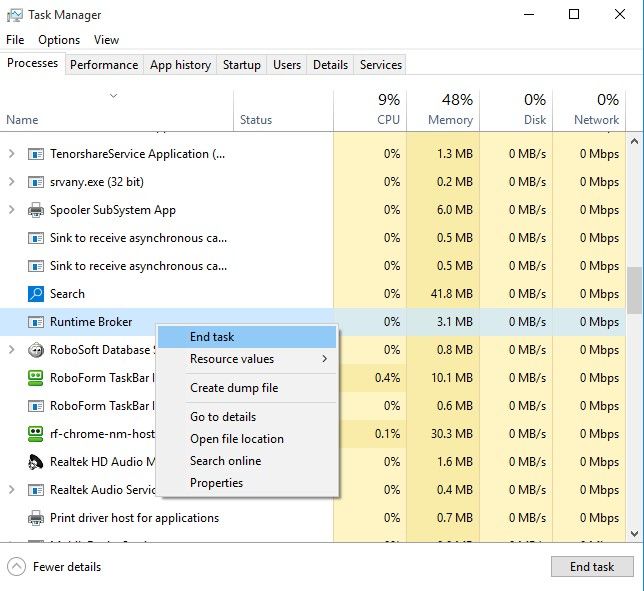 Option 2: Fix Runtime Broker Memory with Windows Care Genius
Another way to rescue your runtime broker memory is the PassFab Windows Care Genius software. This application is a professional PC cleaner and optimizer and Windows system care tool that does well in improving performance of computers. What's more, it integrates 5 functions (PC Checkup, System Cleaner, System Tuneup, Privacy Protector, and System Monitor) to guard your PC roundly. Now let's see the user guide as below.
Step 1: Download and install Windows Care Genius from official website and then launch this program to see its main interface.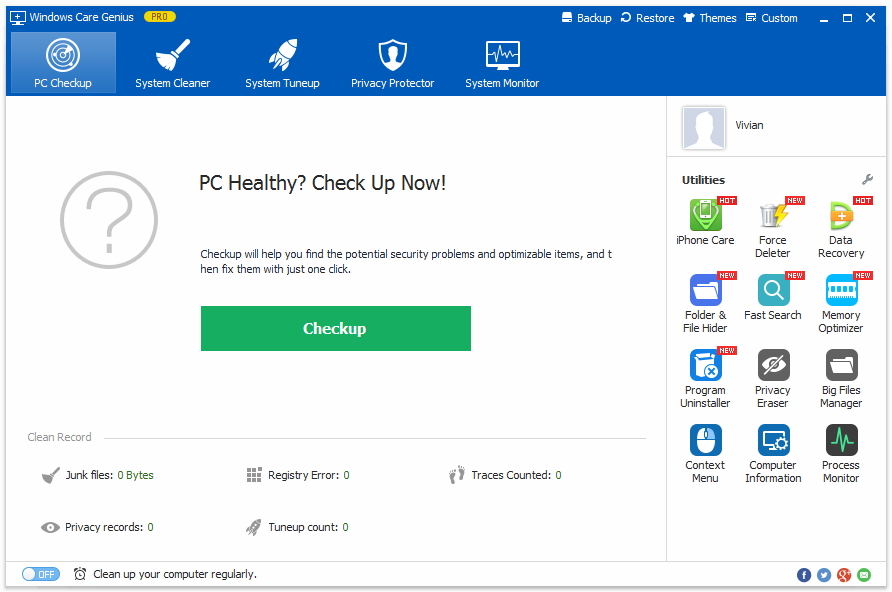 Step 2: Click the "Checkup"; green button in the main user interface and then the tool will automatically scanning the potential problems of your personal computer, including runtime broker.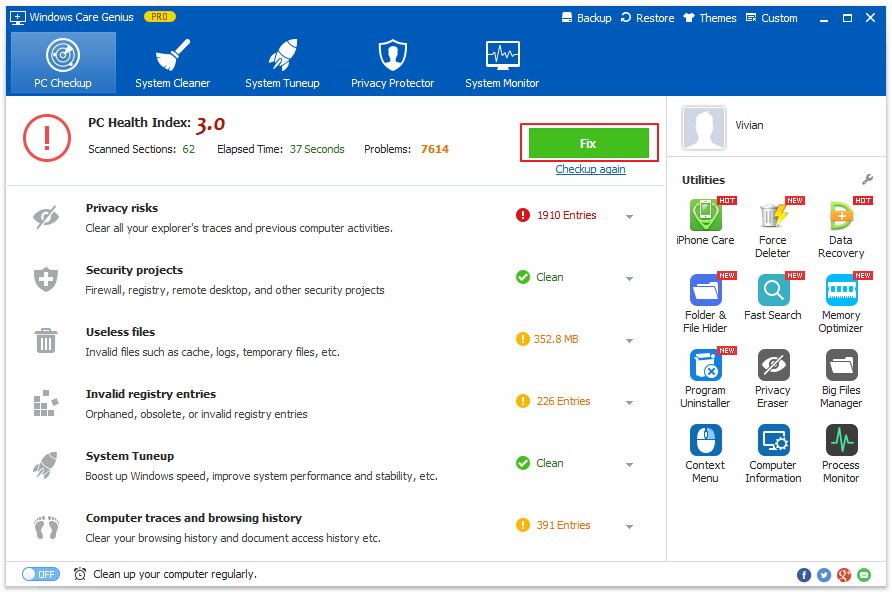 Step 3: After a moment, it will display the health index of your PC and also some items showing as below.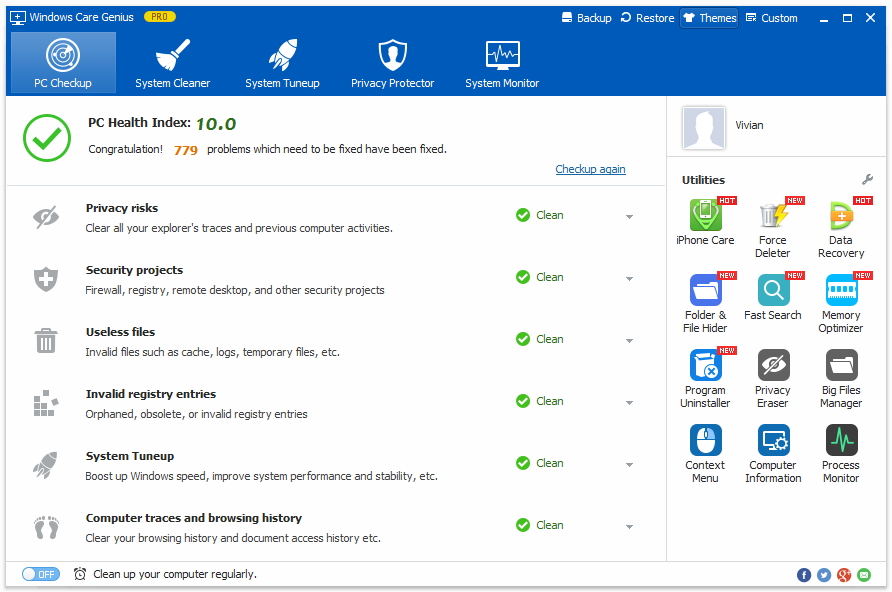 Step 4: After a while, your PC runtime broker will be okay. You are able to click the "Checkup again"; link to scan your computer again. Make sure your PC runs well.
That's all the ways about how to rescue the problem that Runtime Broker is using high memory and CPU usage. Hope you get the main idea and welcome to share your opinion with us.