Bitlocker encrypts the data on your computer with its various encryption algorithms. It does so to protect your confidential information from getting into bad hands.
If anybody gets access to your Bitlocker data, he or she will not be able to use it as it will be fully encrypted and only entering the correct password will unlock it. Unless you have shared the password with others, others will not be able to see any of your data.
If you do not open Bitlocker for a long time, you are likely to forget the password. And if that has happened to you, you would have found yourself panicing as there is no way for you to get access to your encrypted data.
However, with this fast changing world, we now have tools that make it possible to unlock Bitlocker without a password. Yes, there are no ways for you to open Bitlocker without a password and the following guide shows such a tool.
Tutorial on Unlocking Bitlocker Encrypted Drive Without a Password
To do the task, you are going to use an app called M3 Bitlocker Recovery. The tool helps you choose a drive which you want to unlock from Bitlocker password and the following shows how to do just that.
1. Head over to the M3 Bitlocker Recovery app page and download and install the app on your computer.
2. When the app has been downloaded and installed, launch it by double-clicking on its shortcut available on your computer's desktop.
3. On the main screen of the app, you need to select the Bitlocker drive you want to unlock. Click on any of the drives shown on the screen and it will be selected. Then, click on Continue to move forward with the process.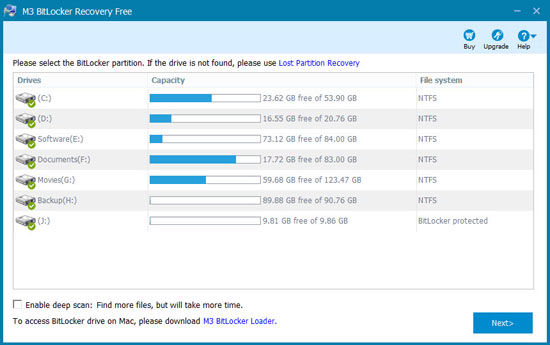 4. On the following page, you will be asked to enter a recovery key. Enter it and it will let you move forward.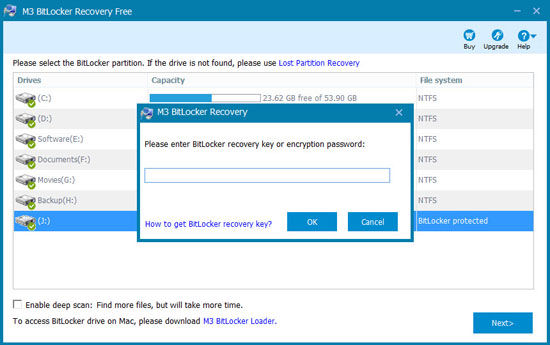 5. Wait for the app to finish recovering the files. You will see the following on your screen. You can then recover the files you want on your computer.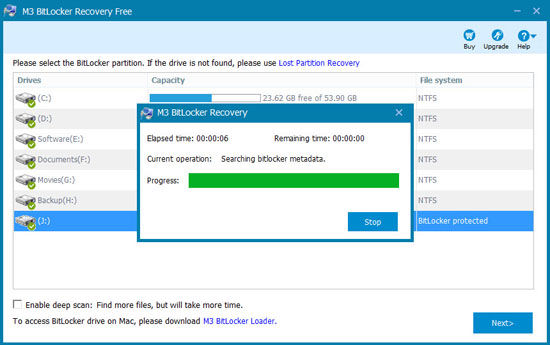 Note: If you were signed in to your Microsoft account when you encrypted a drive with BitLocker, then you can get your recovery key from your OneDrive at the link below.
Microsoft account: BitLocker recovery keys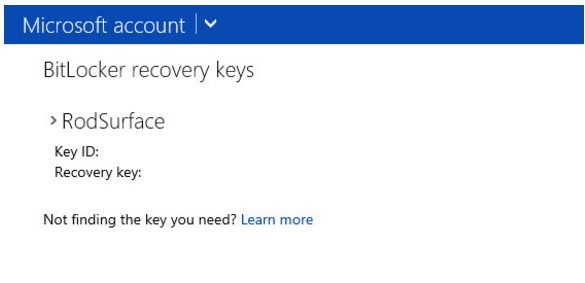 That was about how you could unlock Bitlocker when you do not know the password. What if you forget the user account password for your computer? Well, you also have a tool that lets you recover Windows passwords on your computer. The tool is called Windows Password Recovery, a professional program to reset forgotten Windows 10/8.1/8/7 login password for local account and Microsoft account.
Free Try Windows Password Recovery Tool
World's 1st Windows Password Recovery Software to Reset Windows Administrator & User Password.
Free Download
Free Download