"How can I unlock an iPhone without knowing password or Apple ID?"
Apple iPhone users may get similar questions on the above. Since iPhone saves our personal privacy, 95% users choose to create a passcode on it. However, not everyone has a great memory on passwords. What if you forgot iPhone passcode carelessly? At this time, you need to bypass or reset 4 or 6-digit passcode on iPhone with the workable ways. In this article, I will share the top workable ways to unlock an iPhone without passcode practically, iPhone X/8/8 Plus/7/7 Plus/6s/6s Plus/SE/6/6 Plus/5s/5c/5/4 are included.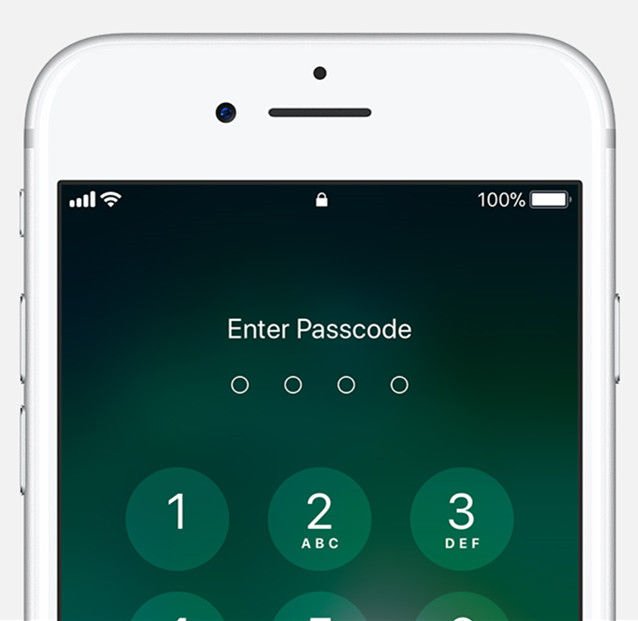 Method 1. Unlock iPhone Passcode with Touch ID
Method 2. Bypass iPhone Password with Siri
Method 3. Restore iPhone Passcode with iTunes
Method 4. Erase iPhone Passcode with iCloud
Method 5. Factory Reset iPhone without Password
Method 1. Unlock iPhone Passcode with Touch ID
How to unlock iPhone with passcode without restore? If you have set up Touch ID for the locked iPhone, then luckily you can unlock iPhone by using your fingerprint in place of passcode. This is the easiest and fastest way to unlock iPhone. Just press the Home button using the finger you register with Touch ID, and after one second, you will bypass the password and get access back into your iPhone.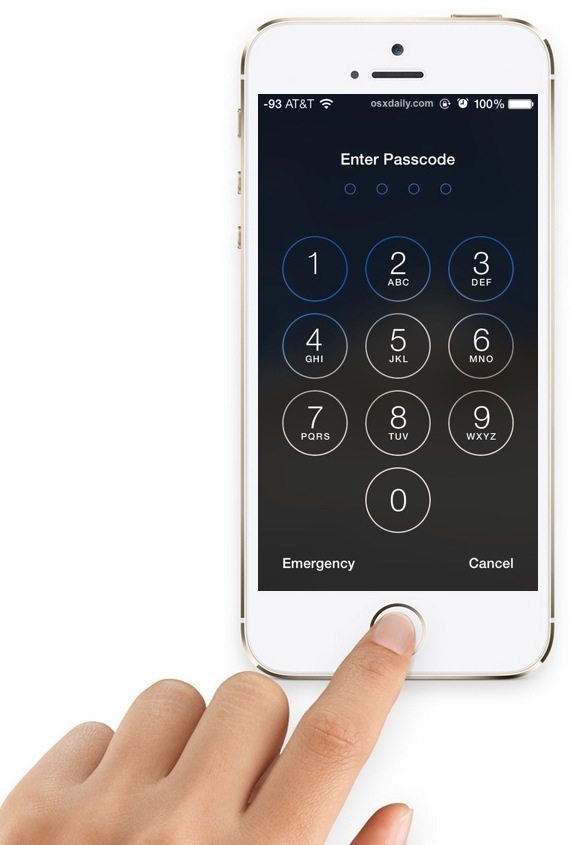 Method 2. Bypass iPhone Password with Siri
How to unlock an iPhone without password or having the main computer? If you have enabled Siri on the iPhone before it is locked and your locked device is connected to the Internet correctly, then you are able to use Siri to bypass the forgotten or lost passcode intelligently.
1. Press and hold Home button to activate Siri. Ask Siri "hey siri what time is it" and then she starts talking to you.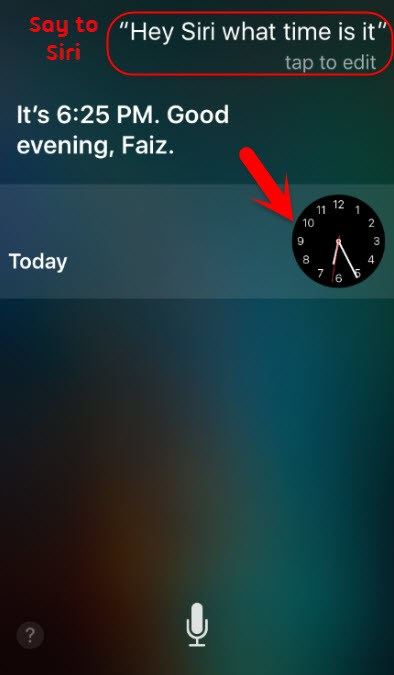 2. Siri will display the clock on her screen. Just hit on the image of black clock and this will bring up the World Clock/Alarm/Bedtime/Stopwatch/Timer window, just hit on the Timer option.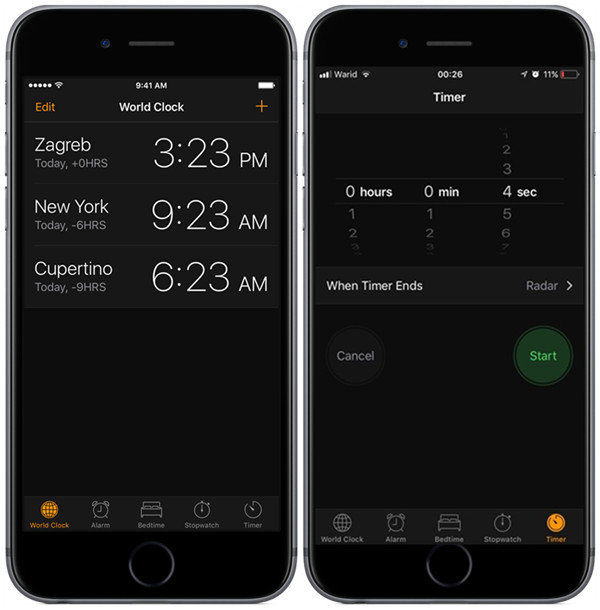 3. Choose "When timer ends" and scroll to the top of the ringtone list and choose Buy more tones ", which will launch the Apple Store.
4. Click the home button again and it will bring up the main phone screen with fully access to the phone. Now you have accessed iPhone without passcode successfully.
Method 3. Restore iPhone Passcode with iTunes
How to unlock an iPhone if you forgot your password? If you have previously synced your iPhone to iTunes and disabled "Find My iPhone" app, then you can restore your device with iTunes, which will wipe out all the contents (including your passcode) in iPhone, but at least you have backup them up and you can use it again. Follow these steps to restore iPhone through iTunes:
1. Open iTunes from computer that you have synced data. Connect iPhone to the PC/Mac and then iTunes will recognize it and ask if you are synced.
2. Once the sync is completed, click on the device icon on the top left side, you will see the Settings of your phone.
3. Tap on Summary tab and then hit on "Restore iPhone…" on the right side of iTunes page.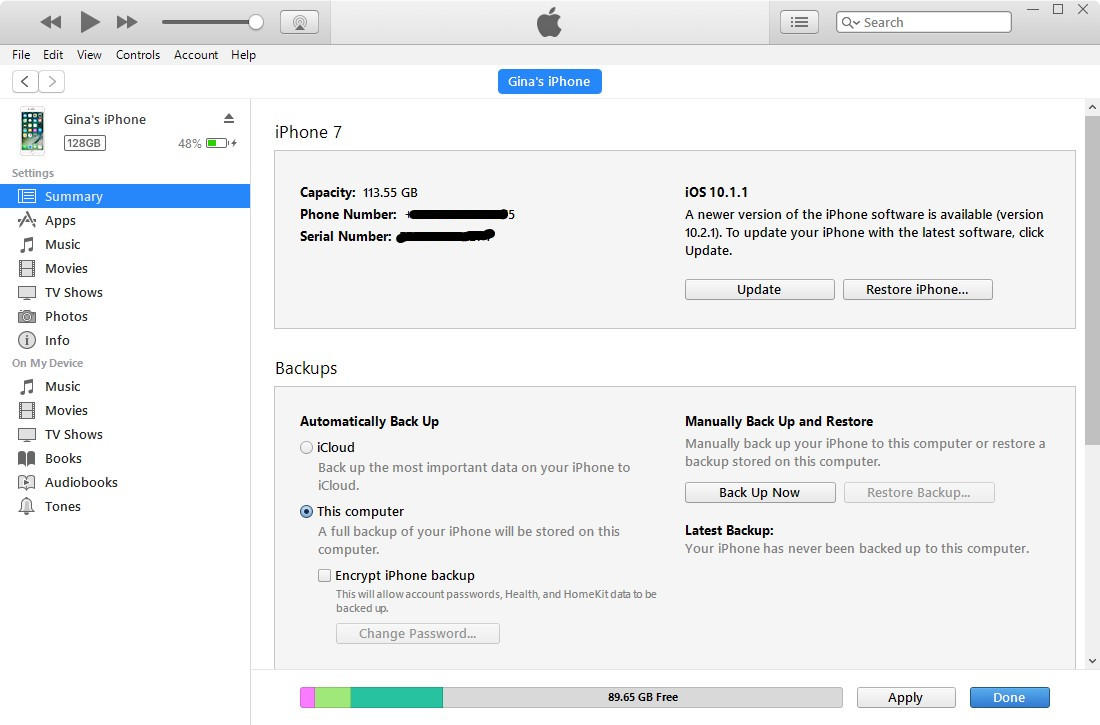 4. It will pop up a window and ask you to confirm the operation. Just click "Restore" button to unlock iPhone without passcode.


Further Reading: After factory resetting iPhone, you may restore iPhone backup from iTunes. If unfortunately, you need to type iTunes backup password to unlock encrypted iPhone backup but forgot it by accident, you should ask iPhone Backup Unlocker for help.
Free Download
Method 4. Erase iPhone Passcode with iCloud
How to unlock iPhone without passcode on iOS 10 or 11/9/8? If you are signed into iCloud and Find My iPhone is enabled, use iCloud and Find My iPhone to erase passcode. The process is like this:
1. Navigate to icloud.com on computer browser and then sign in with your Apple ID email and password.
2. Tap on "Find My iPhone" and then "All Devices" at the top of your browser page.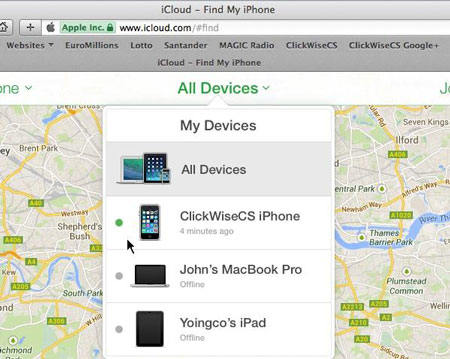 3. Choose your locked iPhone from all the listed devices. Click "Erase iPhone" button to clear up all the data in the phone, together with your forgotten passcode.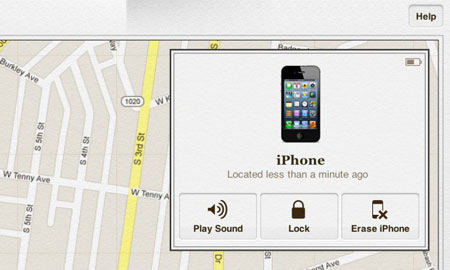 Once you have erased everything on the phone, even the passcode, then you can restore the data from latest backup.
Method 5. Factory Reset iPhone without Passcode
How to unlock any iPhone without the passcode? If you don't use iCloud and you can't sync or connect with iTunes, use ReiBoot Pro to factory reset iPhone and finally unlock passcode. It is not so easy to do that by the original method, but we can still work it out. Let's see how to do it:
Step 1. Run ReiBoot Pro. Connect iPhone to computer via a USB cable. Click more option on the top-right of this window, and then tap on "Factory Reset iPhone" tab.
Step 2. Then you have to click "Fix Now" button and it will start download firmware package for your phone.
Step 3. Wait until the downloading is done. Finally, it will successfully repair your system and prompt that it is completed.
Note: With the operation about factory reset iPhone without passcode, you will lose all data. Therefore, make sure to backup and restore them from your latest backup.
After these top ways you must have gained how to remove iPhone without knowing passcode. If those methods still not working, I am afraid you have to ask Apple Support for assistance. Remember that this is only for educational purposes and don't attempt to do something illegal.