Having some photos on your iPhone and don't want friends to accidentally see when they use your device? Worried about private photos leaking if your iPhone unfortunately get lost or stolen? It would be better to lock or hide those photos on your iPhone so that others have no access to your private data.
Generally, iOS allow you to set a passcode to protect you device from prying eyes but that means your data is only protected when the phone is locked and it's a bit of an inconvenience to continue unlocking a device and typing in those digits if we only want to lock one or two apps such as photos down. In this article, we list 2 ways for you to lock pictures on iPhone/iPad/iPod touch: Jailbreak and standard.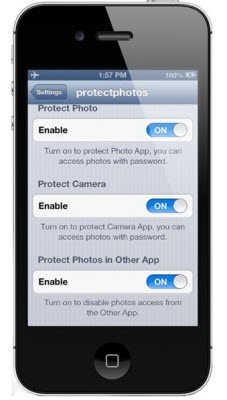 Part 1: How to Lock Pictures on Jailbreak iPhone?
Many people would like to jailbreak their iPhone because they can do a lot more after the jailbreaking. Data privacy is no exception. There's a very simple way to selectively lock down pretty much anything on your device. It's a jailbreak tweak called Protect Photos. It is not only allowing you to protect the Photos app, but also the Camera app and you can protect photos accessible from within other apps by using this free tweak.
To install it, just search for it on Cydia and open up your Settings app to set it up.
Swipe down the main settings page, you'll find Protect Photos's settings tab.
Tap it and you can start locking photos on your device.
This tweak is not just for images, it can also protect all your apps. The great thing about Protect Photos is its interface which is easy to navigate and user-friendly.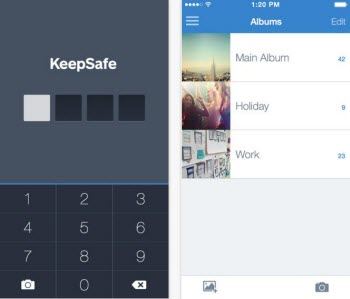 Part 2: How to Lock Pictures on iPhone without Jailbreak
If you don't want to jailbreak your iPhone and do want to lock private photos on your device, apps like Album Lock, Folder Lock, Keep Safe can easily help you hide pictures and video from your iPhone.
Just got one of these kinds of apps in your App store and follow its instruction to lock photos and other data if you want on your device.
Note: Some apps like Keep Safe may cause pictures loss after the previous update; in this case you can use a recovery tool like iPhone Data Recovery to save your lost photos.
So now you won't worry about your private photos leaking as either of these 2 options can help you lock your photos.