The iCloud password is used to log into iCloud on your Mac OS X computers and Apple devices. And this iCloud password is also the same Apple ID and password that you use to sign in iTunes and App Store. If you unfortunately forgot your iCloud email password, or if you even cannot remember your Apple ID, you cannot restore data from iCloud backup, or download apps from iTunes and App Store. Here we tell you the most feasible ways to reset iCloud account password and retrieve Apple ID. You'll find iCloud password recovery is not so complicated.
Part 1: How to Reset a Forgotten iCloud Password on Computer
If you've forgot your iCloud password, but you still remember your iCloud email address, here are the steps to recover the password for your iCloud account.
1. Go to http://iforgot.apple.com in Browser on your computer.
2. Enter your Apple ID and click Continue.
3. Select "I need to reset my password" and start the password reset process.
4. You have two ways to reset your iCloud password. Tap "Get an email" to have Apple send reset instructions to your registered recovery email address which is different from your Apple ID address.
5. Or you can click "Answer security questions" to reset your Apple ID password directly on the website.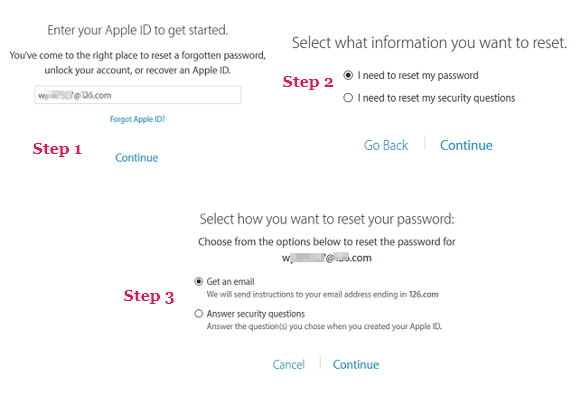 Part 2: How to Recover Apple ID and Password
1. Go to http://iforgot.apple.com in Browser (Safari or other browser) on your computer.
2. Tap "Forgot Apple ID?"
3. Enter your first name, last name and email address.
4. Enter any other email address that you have used previously.
5. Click Next.
6. Click Reset by email to have Apple send instructions to your registered recovery email address which is different from your Apple ID address.
7. Click Answer Security Questions to reset directly on the website.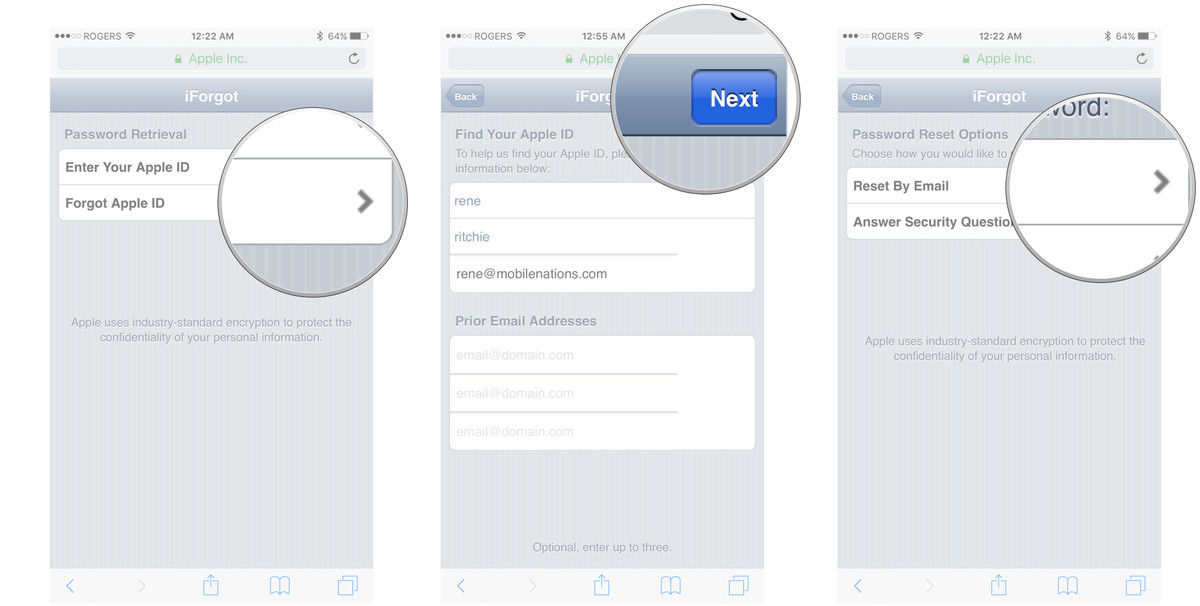 Part 3: How to Reset iCloud Password on iPhone & iPad
Step 1. Go to Settings > iCloud on your iPhone, iPad
Step 2. Enter your Apple ID, and tap on the blue text "Forgot Apple ID or Password?". Here are two options:
1. If you know your Apple ID, but forgot the password associated with this ID, enter your email address and click "Next" to start the iCloud password recovery process.
2. If you neither know your Apple ID nor the password, tap on "Forgot your Apple ID?" and type in your name and email address to retrieve the Apple ID firstly, and then recover the password.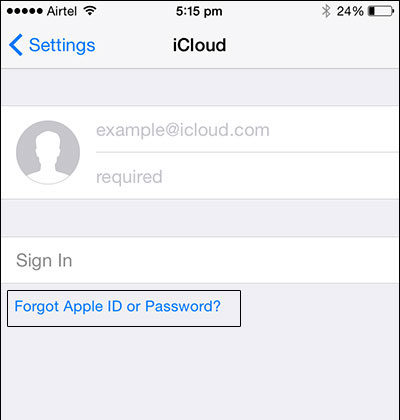 Step 3. You are required to answer the security questions related to the Apple ID and follow the directions to reset Apple ID password.
Part 4: How to Recover iCloud Keychain Security Code
iCloud Keychain keeps the passwords and credit information you save on the iOS devices you approve. You'll need to verify with either a security code or phone number whenever you set up iClould Keychain on a new device. If you lost or forgot the iCloud security code, your iCloud Keychain will be disabled on that device and your keychain in iCloud will be deleted. Good news that it is not the end of the world, you can reset the security code so long as you remember your iCloud password.
Tap on Settings app > iCloud > Keychain > Advanced.
Tap Change Security Code.
Enter a new iCloud Security Code.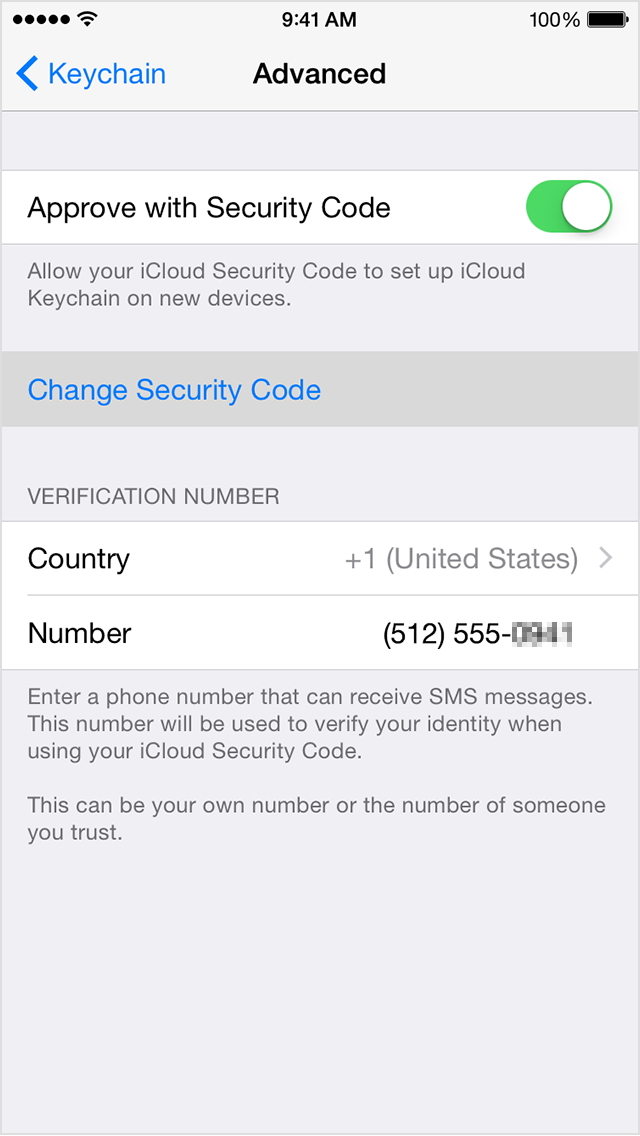 Here are the top ways of recovering iCloud password and Apple ID when you forgot or lost them. If you have synced your iPhone data to iCloud, then you will be able to restore data from iCloud when facing with data loss after iOS 10 update.
Extended Info: Best Way to View and Restore Data from iCloud without Restoring iPhone/iPad
When you have recovered your iCloud password, you may want to view iCloud files and restore data from iCloud backup. Here you can use UltData, one of the best iOS data recovery software, to selectively restore iPhone from iCloud or iTunes without wiping current data in your device.
Install UltData to your computer, choose "Recover from iCloud Backup Files", and sign in your iCloud account with the correct password.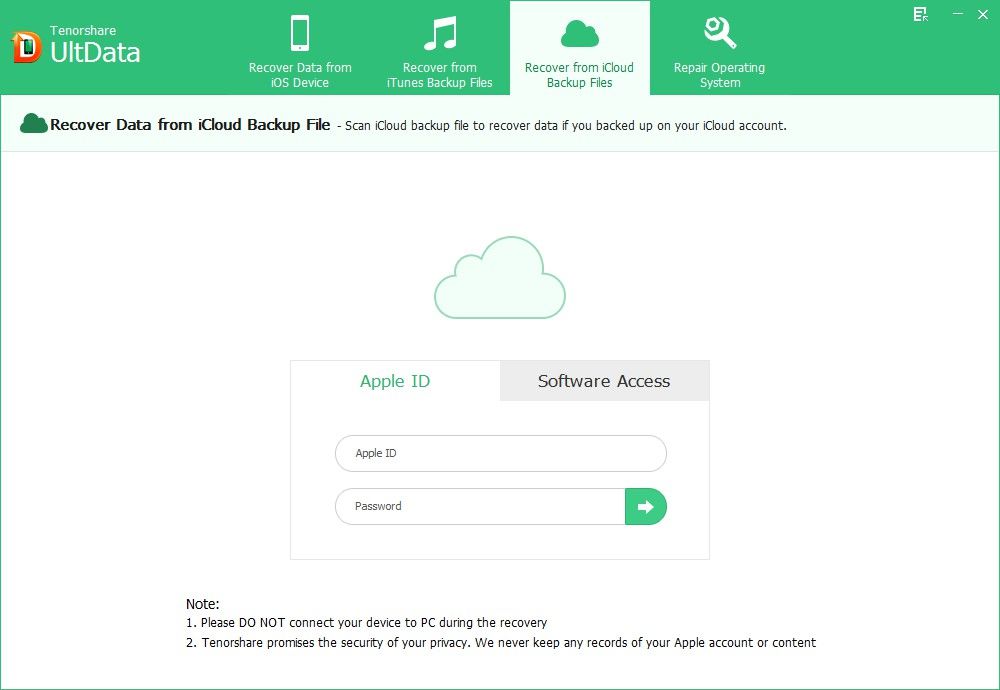 Choose an iCloud backup and click Next to select file types you want to view and recover.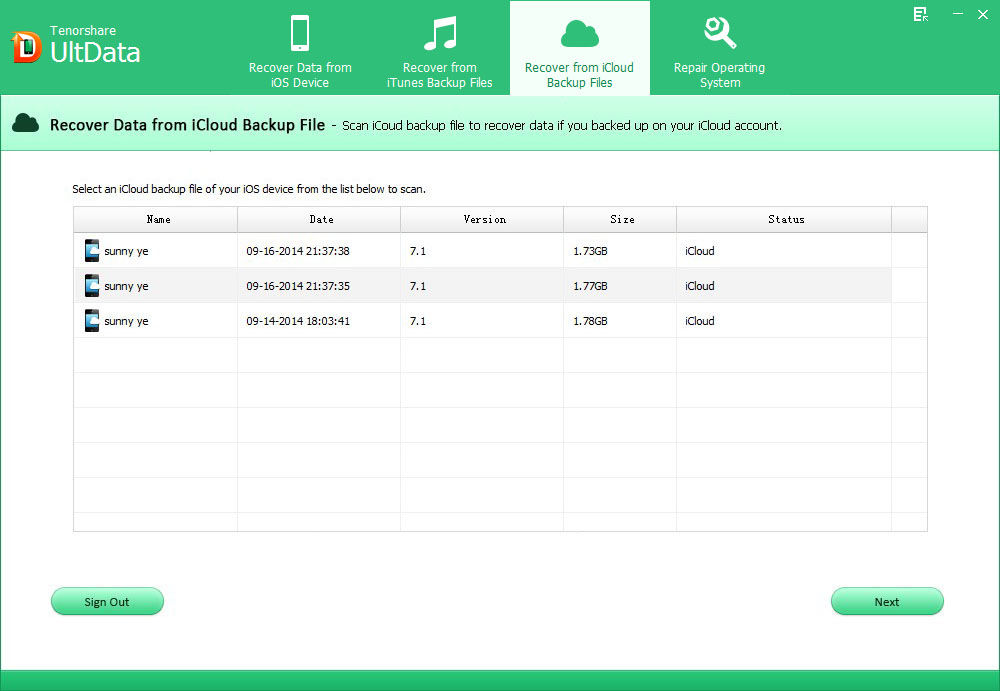 This iPhone data recovery software will download this iCloud backup to your computer and allow you to view details including messages, contacts, photos, videos, WhatsApp data, etc.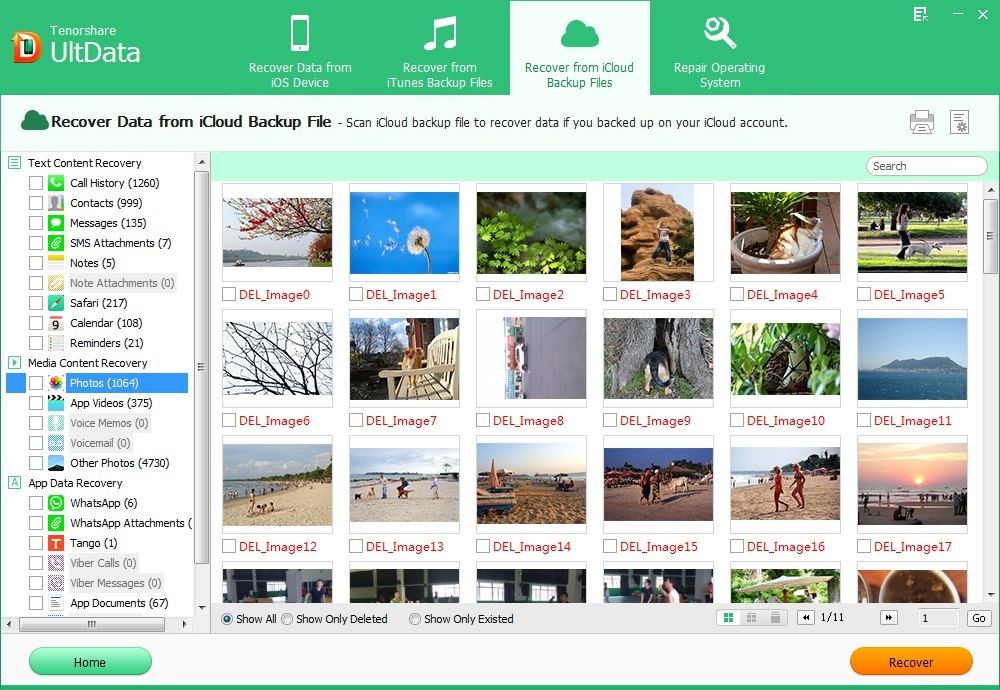 You can choose data selectively and click Recover button to transfer the files to your iPhone or save them to computer. Furthermore, this iPhone data recovery software support to extract iTunes backup, or scan iPhone directly for lost files when your iCloud password is lost or forgotten.