Since Windows 10 system established, it sent many versions of update for users. However, while users choose to update their Windows 10 computer, some of them will meet the issue that Windows 10 upgrade assistant stuck at 99%. If you find this issue annoyed, and then follow this article, you will be guide to fix the problem effectively.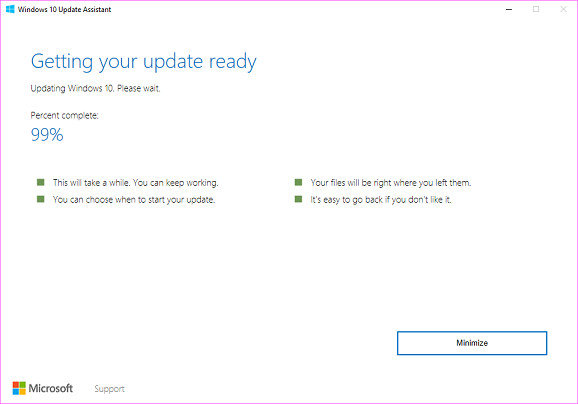 # Before You Start Repair
Occasionally, patiently wait the process to be done can be a good choice. A time limit from 20 minutes to 1 hour is acceptable. If the progress of Windows 10 upgrade assistant is stuck at 99% for more than four hours, here's something you can try.
Solution 1: Restart Windows Update Service & Disable Windows 10 Update
Sometimes, a wrong setting for Windows 10 update service may lead to the failure of Windows 10 upgrade. In order to change it, you may follow the steps below:
Step 1: Type "services.msc" in Windows search bar and open "Services".
Step 2: Scroll down and find "Windows Update service", right-click to choose "Stop".
Step 3: Right-click again to choose "Properties", set "Startup type" as "Manual". Click "OK" to confirm your operation.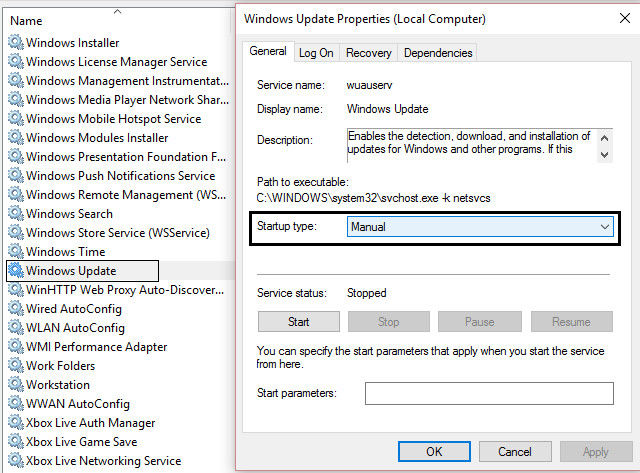 Step 4: Repeat the action again to start the service.
Then you may have a try to update your Windows 10 update again. For most of the users, the problem is going to be solved.
Solution 2: Use Windows 10 Media Creation Tool to Update Windows 10 Version
To fix Windows 10 update stuck is to make the update process successful, thus we here suggest you to have a try by using Windows 10 Media Creation Tool to update the Windows 10 system and avoid Windows 10 upgrade assistant stuck.
Step 1: You are required to download Media Creation Tool from Microsoft official site.
Step 2: Run the program on your Windows 10 computer and follow the screen steps to setup Windows 10 system.
Step 3: Select "Upgrade this PC now" as the interface below, and click "Next" to wait for the files download.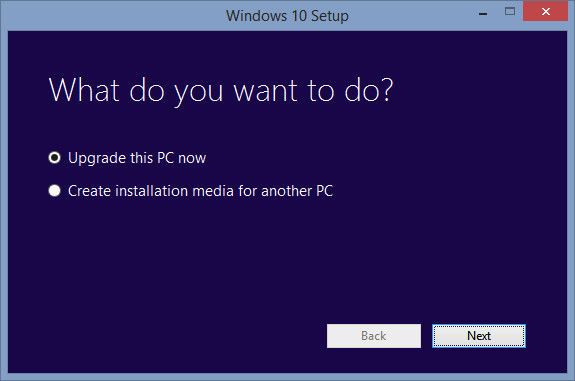 Step 4: Follow Media Creation Tool's steps to begin Windows 10 anniversary update.
Notes: You are suggested to select "Keep personal files" to avoid data loss.
Solution 3: Perform a Clean System Reinstallation
If you find it still unavailable to fix Windows 10 update stuck at 99 percent, you may try to get help from professional software like Windows Boot Genius, this tool can help you fix all Windows boot issues with a bootable CD/DVD/USB flash drive.
Buy Now
Step 1: Download and install Windows Boot Genius to a workable computer and insert a compatible USB flash drive to this computer.
Step 2: Run the program and when you see the interface below, you are required to click "Burn" to begin boot disk creation.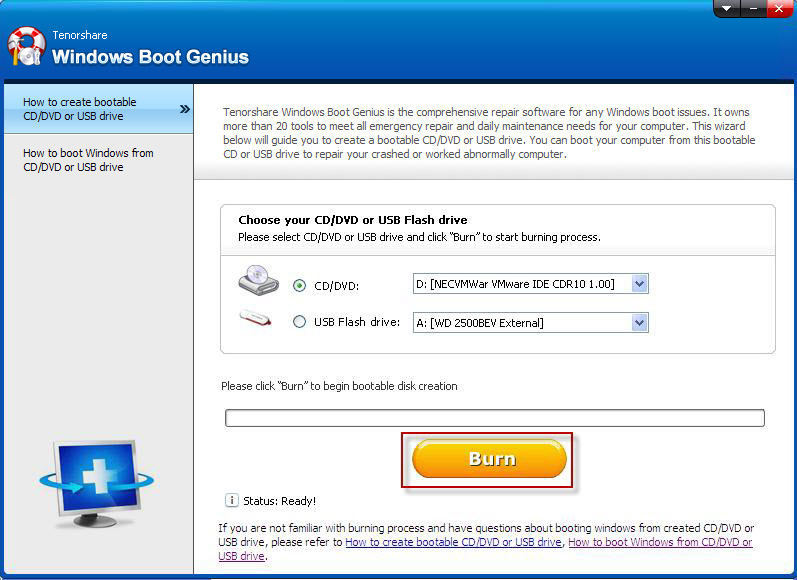 Step 3: Insert your bootable USB flash drive to the Windows 10 computer whose upgrade assistant stuck at 99%. On the main interface of the program, you are suggested to choose "Windows Rescue" and select "Windows Backup" to get your data backed up first.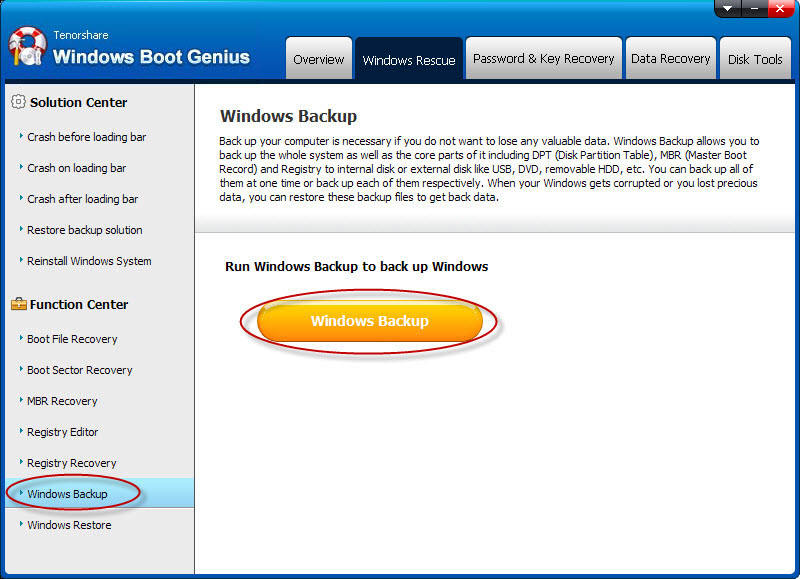 Step 4: After you have backup your Windows 10 computer, you then need to choose "Reinstall Windows System". And follow the steps to get your Windows 10 system reinstalled.
After the process is over, you now can try to use Windows 10 Upgrade Assistant to update your Windows 10 computer to the latest version again.
That's all about how to fix Windows 10 upgrade assistant stuck at 99% error, you can use the above solutions to get your computer fixed. Or if you meet other bootable issues of Windows 10 computer, you can also use Windows Boot Genius to fix all kinds of Windows boot issues.