"Toshiba Satellite black screen on startup, help! When I was on a leaning site on my Toshiba Satellite c660, but suddenly the screen became black. I thought it had frozen so I shut it down. When I started it back up again, it pops up Toshiba logo but then just a black screen. No options or anything to click at all."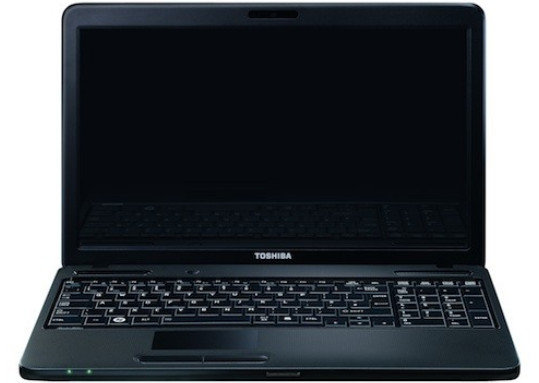 Some users reported that their Toshiba Satellite laptop black screen on boot and then became unresponsive. Start computer from safe mode is the recommended solution from Microsoft, but some functions of the computer will be blocked. To fix black screen on Toshiba Satellite and boot up normally, we highly recommend you to try Windows Boot Genius, the professional Windows booting software to fix all boot errors like black/blue screen, system crash, and computer freezing without losing any current data.
Buy Now



Part 1: Common Ways to Fix Toshiba Satellite Laptop Black Screen on Boot

When Toshiba Satellite power on but black screen, take out the battery and put it back in after one minute, press shift, F8 and the power button at the same time
Make sure the computer is clean and dry. When the computer is in a moist environment, it also gets a black screen and unable to start
Restart the laptop and when it is powering on, press F8 rapidly for a few times. Select the safe mode from the screen to boot your computer in safe mode
Sometimes Toshiba Satellite Black Screen after boot up can be caused by virus or malware, so boot computer from safe mode and then run anti-virus software.

Part 2: Fix Toshiba Satellite Black Screen at Startup with Windows Boot Genius

If your computer still cannot boot after trying the basic troubleshooting steps above, you need a little professional help. Windows Boot Genius is able to fix Toshiba Satellite laptop black screen on Windows 7/8/10 startup quickly by creating a bootable CD/USB drive.

Download Windows Boot Genius and install it on any workable computer
Insert one blank CD/DVD or USB flash drive to this computer and then launch Windows Boot Genius. Select CD/DVD or USB flash drive, and then click "Burn" on the interface.
Now take out the bootable CD and insert it into the Toshiba Satellite laptop, choose "Crash before loading bar" under the "Windows Rescue" option
Now just follow the automatic instruction of the software to repair crashed computer

With the methods introduced in this article, black screen on Toshiba Satellite laptop startup will never be a problem for you anymore. If you are in other situations, such as Toshiba Satellite black screen after update, login or sleep, Windows Boot Genius also can be your first choice.