Your Computer is Low on Memory?
"Dell Inspiron 1525 screen goes black! I have a Dell Inspiron 1525, it hasn't really worked for about a year. I have the charger and it charges and turns on, but after the dell logo loads, then the screen just goes black. I can tell that the computer is still "on" but i can't do anything. How can I fix Dell Inspiron 1525 black screen on startup?"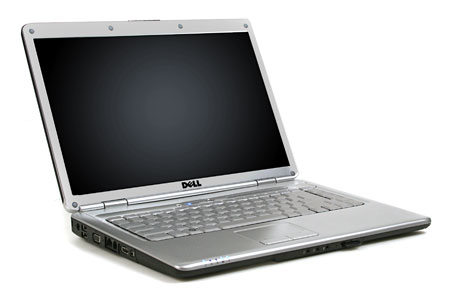 Dell Inspiron 1525 was a popular brand several years ago owning to the well-designed appearance, long endurance of battery and reasonable price. But recently, Dell Inspiron 1525 boots to black screen has been complained a lot. Some users try to reset the computer, but the black screen still there after rebooting. Here we recommend you to try Windows Boot Genius, professional Windows system booting software to boot up your Dell Inspiron 1525 from dark screen quickly.
Part 1: Common Ways to Fix Dell Inspiron 1525 Black Screen on Startup
When Dell Inspiron 1525 Black Screen on boot, you can try the basic troubleshooting solutions below.
Clean the fans in your PC. Dust accumulated in the fan will influence the radiating. If you haven't change the fan for a long time, get a new one
Remove the battery and unplug the power brick cable from the laptop, hold down the power button for 60 seconds and then plug in the power brick. Now insert the battery and turn on the computer again.
Some users have fixed this issue by installing the latest BIOS. So download the latest BIOS from Dell website and install for your Dell Inspiron 1525.
Part 2: Ultimate Solution to Fix Black Screen on Dell Inspiron 1525
If Dell Inspiron 1525 Boots to Black Screen with cursor or won't boot from black screen after trying the common troubleshooting steps, Windows Boot Genius will be your best choice. This effective tool is able to boot up computer from black screen as well as other system crash conditions.
Buy Now
Download Windows Boot Genius and install it on any workable computer
Insert a black CD/DVD/USB to computer and run the program, click "Burn" from the interface.
Now take out the bootable CD and insert it to your Dell Inspiron 1525 computer, select "Crash before loading bar" under the "Windows Rescue" option. Follow the automatic instructions to repair operating system.
With the methods mentioned above, you've learnt how to fix Dell Inspiron 1525 black screen completely. If you are in different situations, such as Dell Inspiron 1525 black screen after login, with blinking cursor or no cursor, Windows Boot Genius can also be your best choice.