"I am trying to install Windows 7 on a HP laptop, but it will not work. After the setup loaded the files I get the blue screen. Any help is very appreciated. "
Install Windows 7 but stuck on blue screen? Encounter blue screen when installing windows 7 from USB? Many users the experienced the Windows 7 installation blue screen problems. In this article, we collected some easy ways to fix blue screen when installing Windows 7 occurs during Windows 7 setup process. Read on, please.
Method 1:Remove Attached Keyboard or Mouse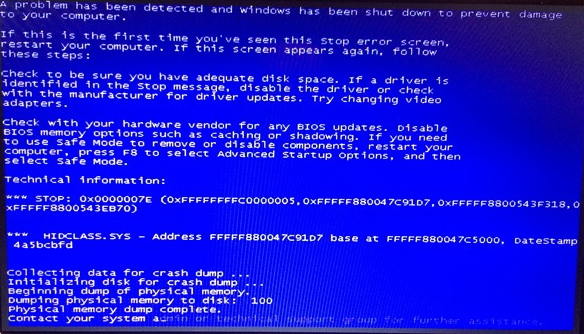 Sometimes the most complex problem may have the simplest fix. If you encountered the blue screen error like:
***STOP: 0x0000007E (0xFFFFFFFFFC0000005,0Xfffff880047c91D7, 0xFFFFF8800543F318, 0xFFFFF8800543EB70)
HIDCLASS.SYS
It is the trouble with with an attached keyboard or attached mouse. Just removed the attached keyboard and mouse, and started setup over again.
Method 2: Configure Your BIOS Settings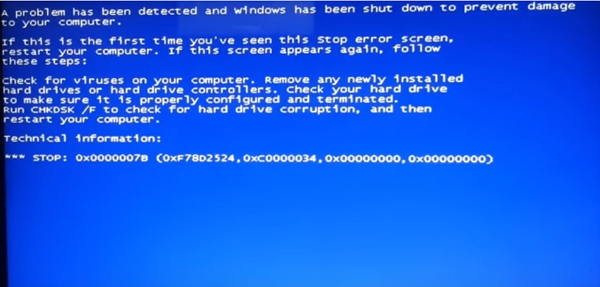 If you encounter the stop 0x0000007b Blue Screen error when installing Windows 7, please follow steps below to configure your BIOS settings.
Press F2 (according to your PC) to enter the BIOS setting. Go to advance settings and change ACHI to ATA option under SATA Operation.

After select ACHI to ATA options press F10 button and click on Yes button after that your system is reboot.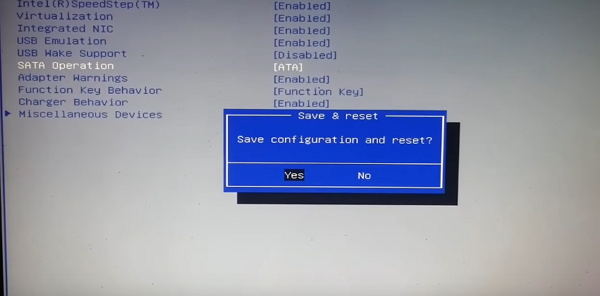 Method 3: Fix Blue Screen on Windows 7 Install with Windows Boot Genius
Blue screen of death can be caused by many reasons and the most efficient way to fix is using a professional Windows repair tool. Windows Boot Genius is such a program that holds more than 20 Windows OS repair tools that can fix all Windows issues including Windows 7 installation blue screen of death. To get started, free download and install Windows Boot Genius in a computer which can boot normally and run this software.
Buy Now
Step 1: Run Windows Boot Genius and insert a blank CD or USB into the workable computer and click "Burn" to create a bootable CD or USB.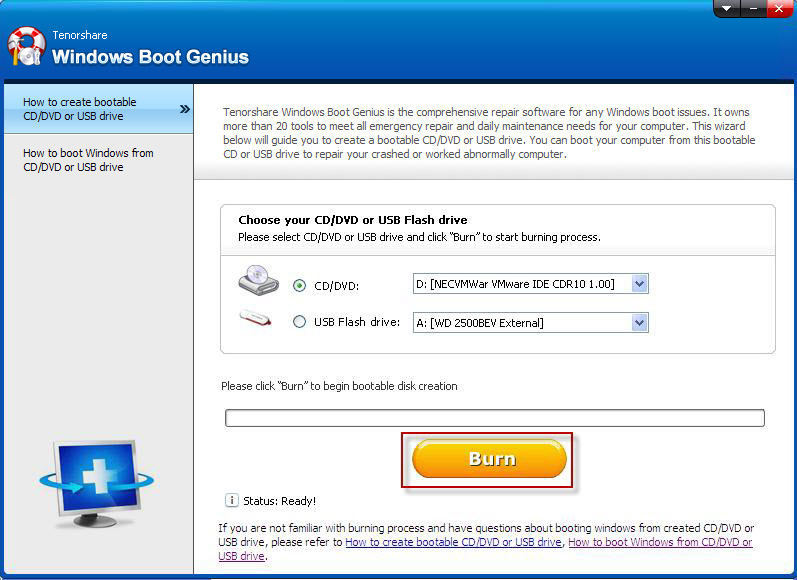 Step 2: Insert the bootable CD or USB to your problem computer and press F12 to access the Boot Menu. Select the CD or USB as the first boot device.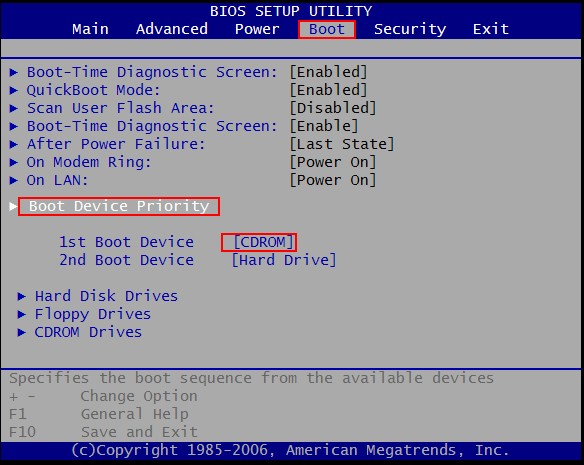 Step 3: When successfully get into WinPE environment, you will see the icon of Windows Boot Genius. Launch Windows Boot Genius to get into Windows Rescue Menu to repair blue screen error while installing Windows 7.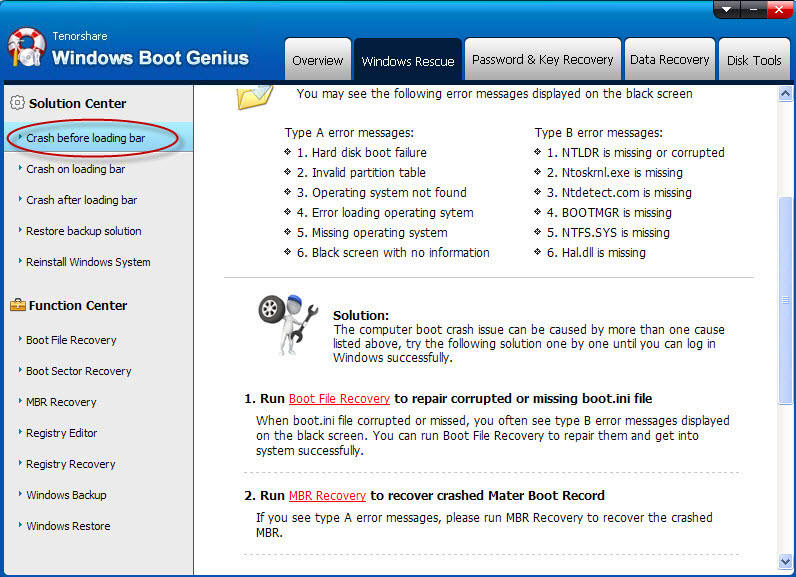 That's all for how to blue screen when installing windows 7 (64-bit&32-bit). If you can't install Windows 7 blue screen, simply follow our ways to have it fixed easily.