Computer crash occurs often and no operating system is immune. It can be frustrating if you are working on an important project and your computer crashed before you can save the documents. This brings a problem for you, making you spend additional time on what you have done or make simple task complicated.
Singling out specific reasons oversimplifies the issue. Computer crash can be the result of many underlying issues including hardware conflict, broken RAM, overheating and hard-drive failure.
Fortunately, Windows crash are easy to be remedied by using a reliable third-party program. Windows Boot Genius is a professional yet easy Windows repair program. It can entirely stop your computer from crashing and fix other Windows booting issues.
It works when:
Windows XP crash
Windows Vista crash
Windows 8 crash
Windows 10 crash
…
Learning about how to fix a computer crash by yourself, instead of taking your computer to a professional repair service, can decrease the frustration and bring your computer back to life.
Buy Now
How to Fix a Crashed Computer (Windows 10/8.1/8/7/XP/Vista)
Step 1: Burn a Windows Boot Disk
This computer crashing fix tool can burn a bootable disk from which you boot you computer. To get started, insert a blank CD (you can replace it with a writable USB) to a workable computer, launch this software. On the main interface, you will find this CD is checked. What you need to do only is to click "Burn" button. This software will start burning a bootable CD.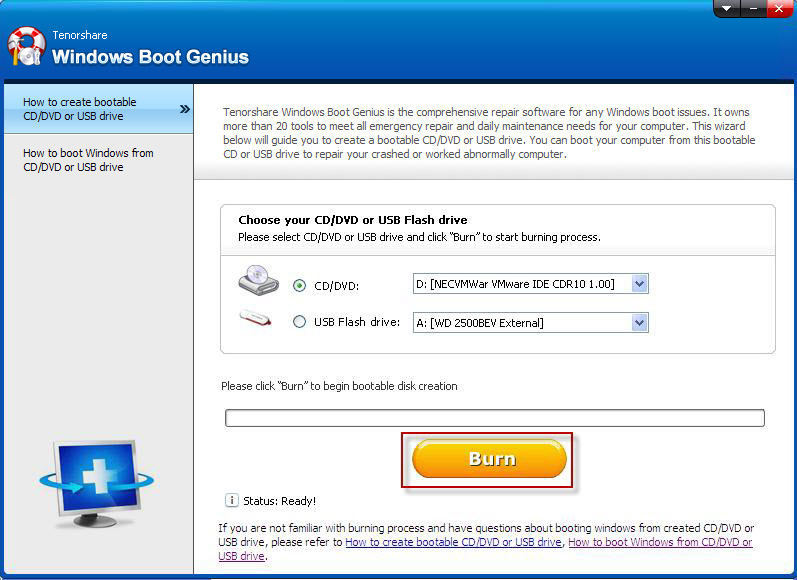 Step 2: Boot the Crashed Computer from CD
After the boot CD is burned. Eject it and inset it to the computer that crashes. Start this computer and set the CD as the first boot device in BIOS. After saving the settings, your computer will auto-reboot, and login into the Windows system burned on the boot CD.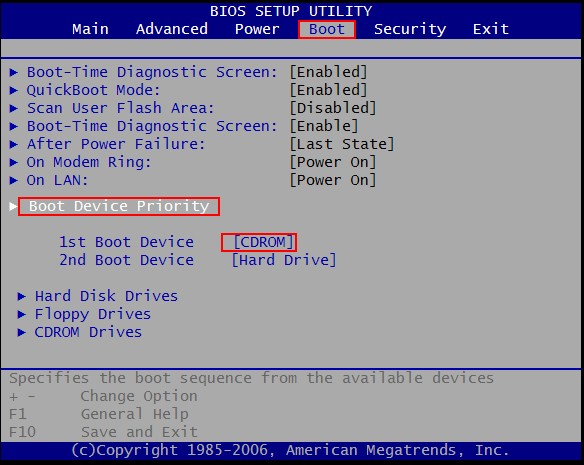 Step 3: Fix Computer crash
When Windows fully loads, an icon of Windows Boot Genius is displayed on the desktop. Double click it to launch this software under Win PE. Go to "Windows Rescue" and "Solution Center", and select the right solution according to the symptoms of computer crash.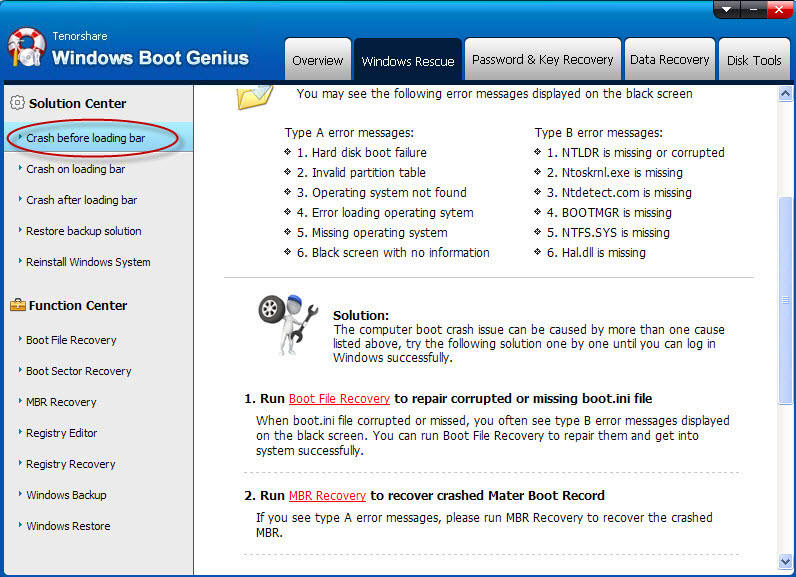 How to Prevent Computer Crash?
Preventing a computer from crash is much easier than dealing with a crashed computer. You can follow the tips below to prevent computer crash.
Don't run too many programs at once.
Check your disk space to make sure you have enough.
Update your virus protection software regularly.
Back up your vital files on a regular basis.
Save your documents every 5 minutes as you work.
When computer crash occurs, use Windows Boot Genius as soon as possible.