"My Asus laptop was running normally then after being idle the screen came back white with ink spots and after trying to restart several times the problem is still the same and I am not able to interrupt the startup sequence or do anything at all."
Asus laptop gets stuck on white screen on startup? Or Asus laptop has white screen with ink blobs and can't access anything on startup? Problems with display and graphics such as white screen, blue/black screen of death are usual thing in Windows operating systems. In this article, we list 3 efficient ways for you to fix white screen on Asus laptop running Windows 10/8/7.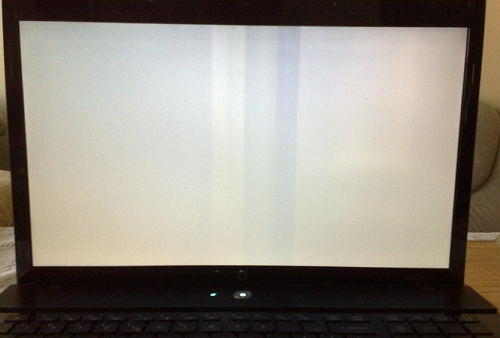 Method 1: Reset Your Asus Laptop to Factory Settings
Factory reset is easiest and fastest way to repair your laptop if something goes wrong. The defect is that you may lost important data on your laptop. Make sure hard disk is not destroyed or deleted. ; ;If it is, onekey recovery program set in laptop would help you to reset laptop Asus to factory default, even though there is no disc for laptop factory reset.
Start Asus laptop and when Asus logo appears, press ;F9.
Press Enter to choose Windows and set it "EMS Enabled Select system recovery language, and click "Next".
When ;"Asus preloading wizard" appears, click "Next".
Select one partition option. Click "Next ;Click "Next" and follow the on-screen instructions to restore the ASUS laptop to the factory defaults.
Method 2: Fix Asus Laptop White Screen on Startup with Windows Boot Genius
Another better way to fix Asus laptop stuck on white screen on startup is using  Windows Boot Genius, a professional Windows repair tool to that can fix all boot issues like Asus white blue/black screen ;on Windows 10/8.1/8/7 without any data loss. To get started, free download and install Windows Boot Genius in a computer which can boot normally and run this software.
Run Windows Boot Genius and insert a blank CD or USB into the workable computer and click "Burn" to create a bootable CD or USB.
Insert the bootable CD or USB to your problem computer and press F2 to access the Boot Menu. Select the CD or USB as the first boot device.
When successfully get into WinPE environment, you will see the icon of Windows Boot Genius. ;Launch Windows Boot Genius to get into Windows Rescue Menu to repair ;Windows white  screen under the "Crash before loading" instruction.
Method 3: Send Your Laptop to Repair Store
If  you tried methods above but your Asus laptop screen still turns white on startup, you may consider the has hardware issues. In this case you can firstly try to reconnect the LCD cables to the screen display or sending the device in for repair if nothing works for you.
We hope the solutions outlined here would help you solve the problem that Asus laptop has white screen on Windows 10/8/7 and if you have other issues, please leave a message at the comment area.