Christmas is around the corner! Wondering to buy a Windows 8 laptop as a Christmas gift for your family members or friends? However, finding the best laptop can be challenging when you're staring at a sea of brands and specs. For those who need help completing their holiday shopping on time and on budget, we list the top 8 Windows 8 (Windows 8.1 or Windows 8.2) laptops/tablets for Christmas gift.
Top 1: Samsung Ativ Book 9 Plus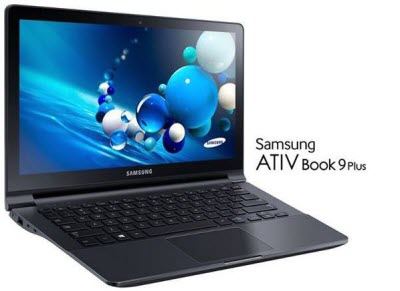 RRP: US $1349.99
Rating:


An ultra-high quality laptop with the best screen in town, the Samsung Ativ Book 9 Plus is a seriously impressive Windows 8 machine. And it is also considered as the best MacBook Air alternative for both shares a similar sliver-thin design, a minimalist aesthetic, and an aluminum all-metal chassis.
It's bolstered with one of Intel's high-performance, highly efficient fourth-generation Core i5 processors and a speedy solid-state drive (SSD). Housed in the light, aluminium body is a 13.3-inch screen with an exceptional 3,200 x 1,300 resolution.
Free Try Windows Password Recovery Tool
World's 1st Windows Password Recovery Software to Reset Windows Administrator & User Password.
Free Download
Free Download
Top 2: Asus VivoBook S200
RRP: US $430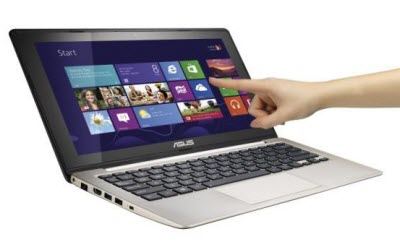 Rating:


A fantastic little 11.6-inch Windows 8 touchscreen laptop, Asus VivoBook S200 offers pretty much everything you could want from a portable device: good lock and hardware, an impressive performance, easy portability and a great price.
The brain of this laptop comes in the form of an Intel Core i3-3217U CPU, which means it provides more than enough grunt to power Windows 8 through any day-to-day tasks while keeping power consumption to an absolute minimum.
Top 3: Lenovo IdeaPad U310
RRP: US $650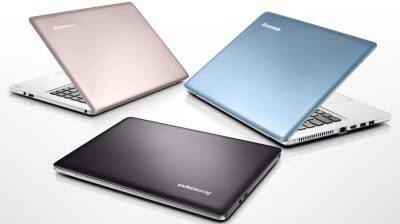 Rating:


Lenovo has a well-earned reputation for quality products and Lenovo IdeaPad U310 updates Lenovo's consumer ultrabook line with Intel's third-generation processors, a surprisingly beautiful design and a splash of color.
It boasts a MacBook-esque aluminum design and an incredibly comfortable typing experience for just US$650 and really a perfect Christmas gift for children.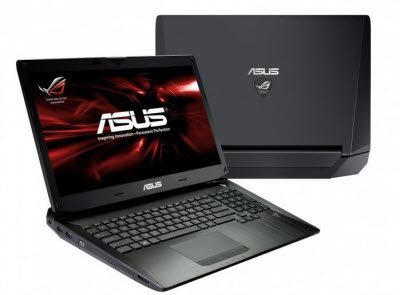 Top 4: Asus G750JX
RRP: US $1,899
Rating:


ASUS G750JX is claimed to be the best Windows 8 laptop for gaming with an updated stealth fighter-inspired design, a fourth-generation Intel Core i7 CPU, and an Nvidia GeForce GTX 770M GPU. It is a powerful rig that can play the most graphically demanding games.
Top 5: Lenovo IdeaCentre A720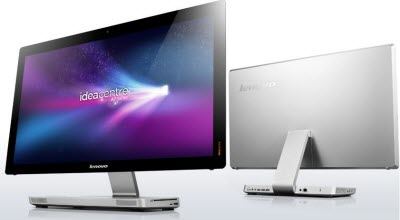 RRP: US $1,449.99
Rating:


Remarkable for touch-screen, Lenovo IdeaCentre A720 is a 27-inch tablet PC with an ergonomic stand. If you're specifically looking for a family-friendly touch-screen system that lets you enjoy casual games, photos, videos, and music, the IdeaCentre A720 should be on your Christmas gifts list.
Top 6: Sony Vaio Pro 13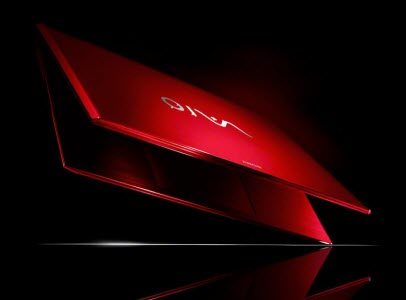 RRP: US $2,149.99
Rating:


Looking for a best Windows 8 laptop to watch HD movie? Sony Vaio Pro 13 is a perfect choice for you. It is a bag-friendly portable with high end specs. The 13.3-inch touchscreen is primed for HD viewing thanks to Sony's integrated Bravia TV technology.
Running Windows 8 Pro, the Vaio Pro 13 is powered by a new Intel dual-core Core i7 (Haswell) processor to improve battery life. An optional battery also ramp up the power beyond 10 hours.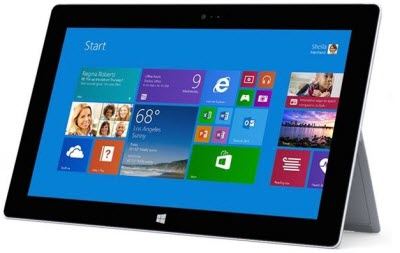 Top 7: Microsoft Surface Pro 2
RRP: US$899
Rating:


The Surface Pro 2 is a wonderful Widows 8 tablet. With its attractive magnesium alloy design, Intel 4th-Generation Core Series Haswell processor, a speedy SSD, vivid and responsive 1080p touch screen and the much improved battery life turns the Surface Pro 2 into a genuine contender for your money over an Ultrabook or a larger iPad.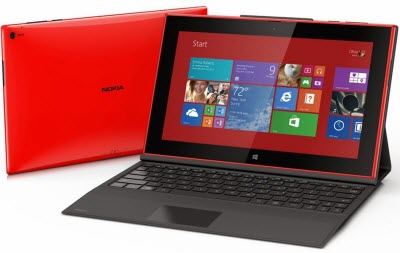 Top 8: Nokia Lumia 2520
RRP: US$499
Rating:


As the first tablet Nokia has made, Nokia Lumia 2520 is a 10.1in tablet that runs Windows RT. It has a Full HD display, a powerful quad-core processor and a brightly coloured plastic body like other Lumias has.
In a world of iPhones and Android clones, the colourful Nokia range brings something different and can be a nice choice for your Christmas gift.
We have introduced the top 8 Windows 8 laptops and tablets hoping that this page provides some useful inspiration for you! All these gifts are guaranteed to be in high demand during the latter part of 2013, so make sure you get your orders in early! Happy shopping out there!
P.S.:
If you are looking for more
Widows 8 tips
, click here to learn more.
Free Try Windows Password Recovery Tool
World's 1st Windows Password Recovery Software to Reset Windows Administrator & User Password.
Free Download
Free Download