PDF (Portable Document Format) is the most widely used file format nowadays on the Internet for its wide compatibility (Be able to use in PC, Mac, etc.) and security. Almost all files including textbooks, e-books over the Internet are PDF files. Adobe allows creators to set PDF password to secure their PDF documents. There are two PDF password types: PDF user password and PDF owner password. Here in this article we would like to share some general knowledge of PDF password types for your reference.
Part 1: What is PDF Owner Password?
PDF Owner Password, also known as PDF Permissions Password, Change Permissions Password, or PDF Master Password, is the password used to set document restrictions in PDF files, including printing, changing the document, document assembly, content copying, page extraction, commenting, filling of form fields, signing, and creation of template pages. If a PDF file is protected with an Owner Password, people can read it, but cannot change it.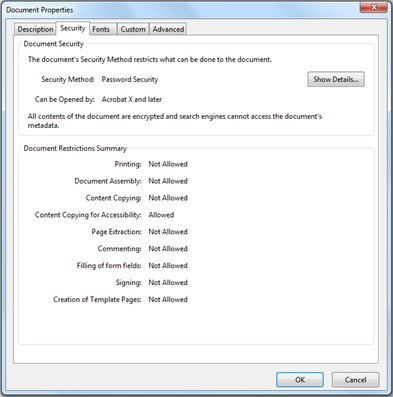 Part 2: What is PDF User Password?
User Password is also named as Open Password. It is used to protect PDF files from opening. If a PDF file is protected with a User Password, people need to enter the right password to open it.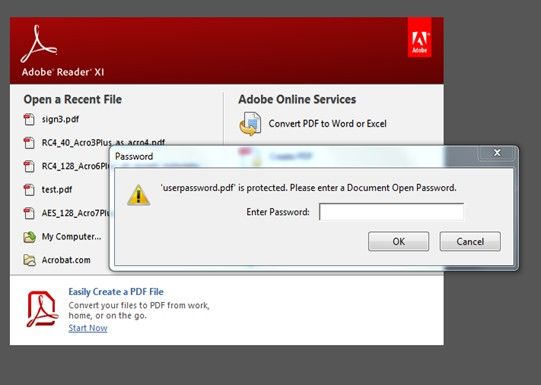 Part 3: Comparison between PDF Owner Password and User Password
Below is the difference between PDF open password and PDF permissions password:
The open password, if set, is what you need to provide to open a PDF. If it is not correct, the document will not open.
The permissions password, if set, controls permissions, such as printing, editing, extracting, commenting, etc, Acrobat will require this password if you want to change permissions.
If the PDF is secured with both types of passwords, it can be opened with either password. However, only the permissions password allows the user to change the restricted features. Because of the added security, setting both types of passwords is often beneficial.
Now, you must have a clear idea about PDF password types. To remove these annoying passwords, go to this article – How to Remove Password Protection from PDF files for help.