For one reason or another, we can't avoid music missing from iPod. Particularly, for a music enthusiast, it is near the edge crazy when his/her loving music lost from iPod. How to recover iPod music is not yet solved nowadays in the world, but we can lay out an anchor for whirlwind Copy your expensive music to PC in advance. Then you have a safe music copy, you won't lose them in any case.
Why Need Extra Help to Copy iPod Music to Computer?
Apple, true to form, makes it convenient to put media such as online music or video to iPod, but road only goes one way. It can be much difficult to copy music from iPod back to computer unlike other OS devices such as Android-based devices. With a lot of trouble and sacrifice, you may not yet find a great and free solution to that problem. If you read this article earlier, you won't be so confused.
How to Copy iPod Music to Computer?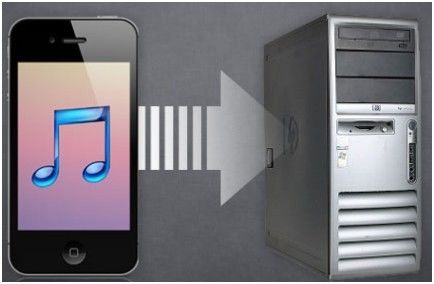 PodTrans can tackle this issue for you. What it can do for you are as follows, all are free:
1. Transfer iPod Music from Any Computer and iTUnes
Here "transfer" means "import" and "export". As the name tells you, if you want to add content into iPod Touch, you need to choose "import". If the other way around, you are supposed to choose "export" option.
With PodTrans, you can freely copy music from iPod without iTunes. Moreover, thanks to its drag-and-drop importing method, it is much faster and more convenient than iTunes sync to import iPod songs.


2. Delete Contents Which You Don't Want Them House In Your iPod Any Longer
There may be some old and worthless contents, you can choose "delete" button to clear the marked content at once.
3. Find Your Music with PodTrans Handy Smart Music Filter
Do you have a large music collection and need to find a song quickly? It could be impossible mission without a handy filtering assistant. But PodTrans Smart music Filter makes it possible to find the specific song you are looking for. This tool allows you to search and filtering by Artist, Album, Genre, etc.
Let's learn the using steps together.
Step 1: Download PodTrans (nofollow). Install it by double-click the setup file.
Step 2: Plug your iPod into computer and launch PodTrans. Then the program will detect your iPod automatically.
Step 3: Within a little while, in the left of the window are a list of iPod contents including summary, music, movies, etc. Click "Music", the iPod music with detailed information will show in the right pane. Of course, if you want to copy other content, click the corresponding stuff icon.
Step 4: Mark your wanted music, then click "export" in the top of the interface. Then a prompt box will come up to require a location for your exported iPod music. Wait a while for the copy process.
When the following box shows up, it means you have completed to copy iPod music to computer successfully. You can return to the specified location to see the exported music.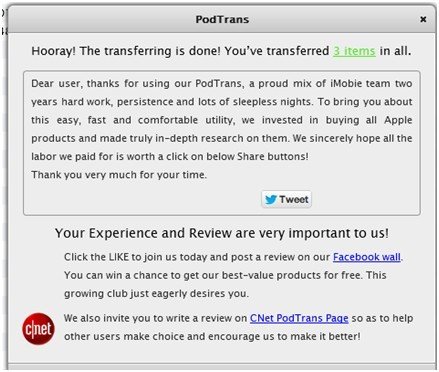 However, PodTrans is just able to copy music, and music videos from iPod. What if you want to copy iPod photos, contacts and more? PodTrans becomes helpless. I have ever used another tool iPhone Data Reocvery, it is able to copy iPod contents such as photos, movies, contacts, Safari bookmarks and so on to computer saved as txt, excel, jpg file format accordingly. Furthermore, it enables you to copy iPod contents from iTunes backup if your iPod is unfortunately lost or broken but you made iPod backup before. Also, it is fit for all iPhone and iPad. Learn more about it, please read on.
What is iPhone Data Recovery?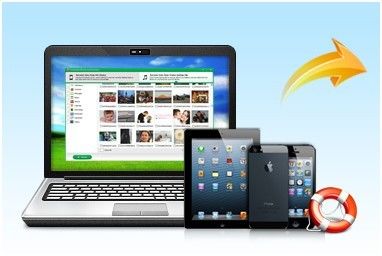 Generally, it is a tool with powerful function, it export iPod, iPhone, iPad contents to computer to offer you a safe copy on PC. What it can do for you are as follows:
1. Recover lost data from iPhone, iPad, iPod and iOS devices directly.
2. Restore iPhone, iPad, iPod from iTunes backup files.
3. Extract contacts, SMS messages, call history and important information from iTunes backup.
4. Retrieve deleted photos, contacts from broken or damaged iPhone, iPad, iPod.
As we can see, except for copy function, it can recover data that have lost from your device. It features with 2 recovery modes and reviewable and selectable recovery. High compatibility also clears the anxiety of not fitting for your iDevices or computer OS. I am also impressed with the simple operation steps and user-friendly interface of iPhone Data Recovery. It is really a great helper for iDevices users, easily and quickly. Deserve highly recommendation.