Any Hope to Recover iPod Photos When Deleted?
The answer is absolutely yes. Whenever you delete your iPod photos, they are not lost forever as long as you don't overwrite the storage card, that is, don't occupy the space with new file. They are just out of your visibility so you can re-use the space.
On the other hand, if you have recent iTunes backup, the photos are safe as it was in the backup file. You can recover deleted iPod photos with iPod photos extractor by extracting from iPod backup file.
Any Idea to Retrieve Deleted iPod Pictures?
Tenorshare iPhone Data Recovery is user-friendly data recovery software especially designed for Apple mobile devices' users. When Apple devices such as iPod touch 4, iPod Touch 5 and all other iOS based devices suffer data (for example, photos, music, contacts, etc.) loss accident, you can use it to recover them completely. This article will introduce the way to retrieve deleted iPod pictures without backup in detail. Move through the instruction in less than 5 minutes you can understand how to operate the easy-to-use iPhone Data Recovery to recover photos from iPod. Download the free trial version and read on.
Step 1: Connect iPod with Computer
Plug your iPod to the PC using USB connector. Run this iPhone Data Recovery program. The below window will be shown. Choose mode 1: Recover Data from iOS Device.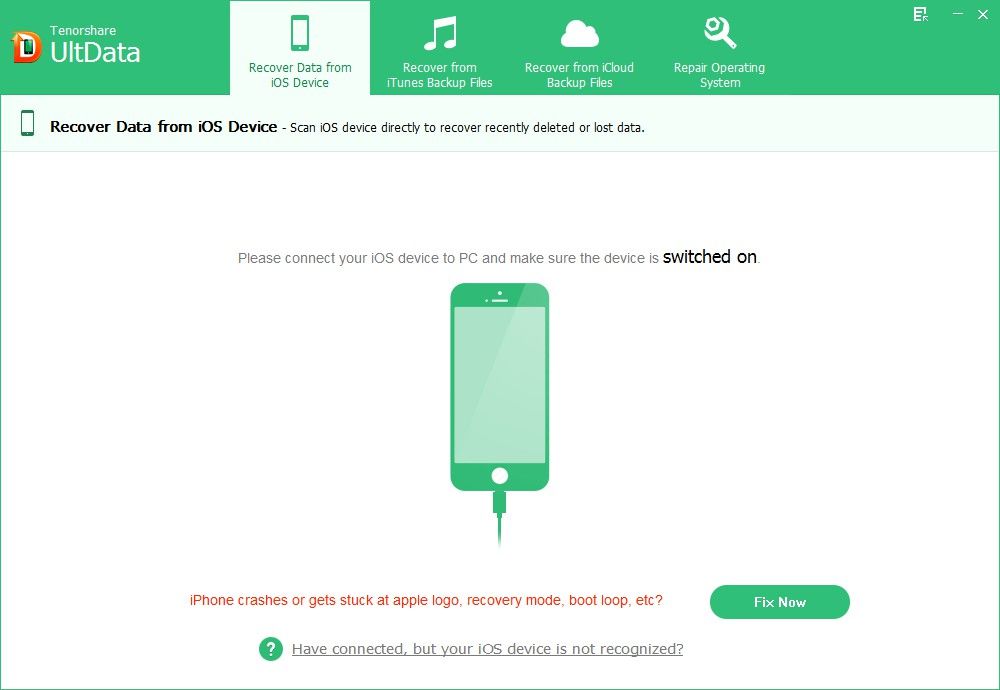 Step 2: Scan Deleted iPod Pictures
Click "Start Scan" on the program main interface to scan your iPod files. This whole process may take you a few minutes or so, meanwhile, you can "Pause" or "Stop" it if you want.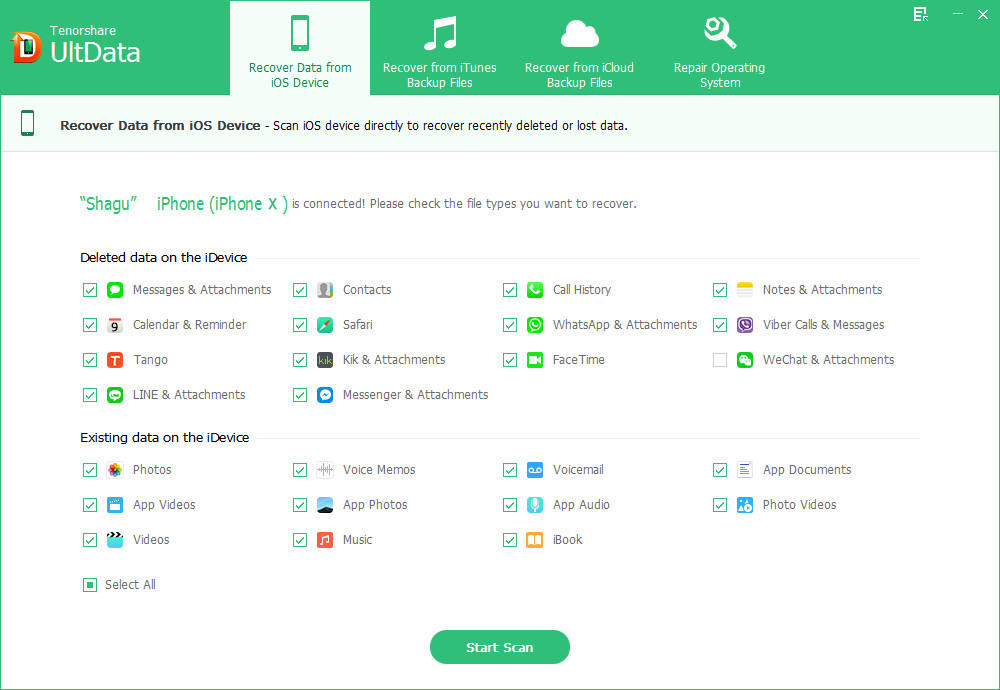 Step 3: Preview and Recover Deleted iPod Photos Selectively
Here you can see all the recoverable files listed in the left-bar of the window. Tap "Photos" folder, all the iPod photos will display in the right pane. Mark the ones you need to recover, and click "Recover" to complete the iPod photo recovery task. Remember to select a proper location for the recovered photos in the pop up window.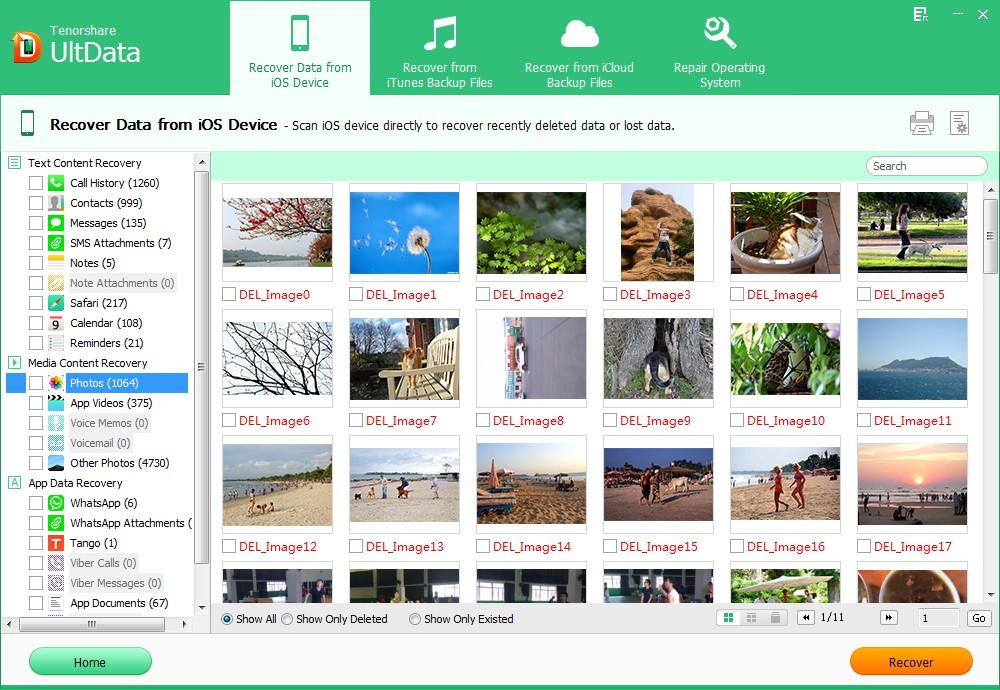 As was said in the above, in this article, only recover deleted photos from iPod directly is introduced. Know more about iPhone Data Recovery's mode 2 Recover Data from iTunes Backup File. It provides the detailed method to recover deleted iPod photos from iTunes backup.
If you are an Apple fan, you may want to know more about Apple devices. Let's explore the main difference between iPod Touch 4 and iPod Touch 5.
What is the difference between iPod 4 and iPod 5?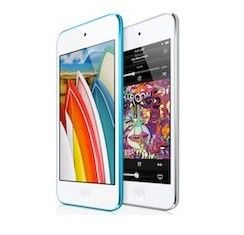 The major differences are as follows.
1. Screen The 5th gen is taller which measures 4 inches (1136 × 640) diagonally giving it a 16:9 ratio screen.
2. More colors to choose from Before the iPod Touch 5, the only colors for choice are black and white. But iPod Touch 5 packed with pink, blue, yellow, silver and black.
3. Camera The iPod 4 and previous iPod Touch rear camera can record 720p videos, the iPod Touch 5 can do 1080p videos. The 5th gen can capture 5 megapixel pictures and a nifty feature came with it.
4. Body design the iPod 5 is super light and thin with the material of a single piece of aluminum while the iPod 4 came with a stainless steel back.
5. Processor the iPod 4th gen was running Apple's A4 chip but iPod 5 runs the dual-core A5 chip which means nearly twice as the former performance.
6. Siri available? iPod Touch 5 is the first iPod which came with the Siri which is your personal assistant for asking questions, making recommendations, reminders and performing a variety of tasks.
No matter what iOS based device you own, an iPod Touch 4 or iPod Touch 5, or other. iPhone Data Recovery is always here as your data safety's guard, to recover deleted pictures from iPod around the clock.