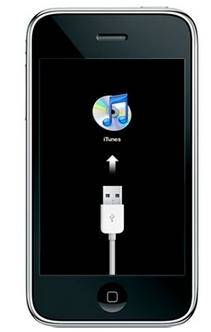 "I tried to update my iPhone 6 to iOS 10.3 today and I kept on getting an error said: "iTunes has detected an iPhone in Recovery Mode. You must restore this iPhone before it can be used with iTunes." I press "OK" then I hit the "Restore" button. Then it downloads iOS 10 but it will not work. My iPhone is just stuck in upgrade mode. What can I do??"
Apple Support Community
This is not a question for just one person. In fact, many people have the same question too. They updated the new iOS 10/9 for red iPhone 7/SE/6S/6 Plus/6/5S/5C/5/4S. Unfortunately, their iPhone stuck in recovery mode after the upgrade. They don't know what to do and get into trouble.
Nothing can be more frustrating than this. If you have the same question, this article is especially writing for you. I will offer you 3 ways to get out of recovery mode.
Method 1: Using Tenorshare ReiBoot to Get out of iPhone Recovery Mode with One Click
If you search on google: "How to get iPhone out of recovery mode" or other similar questions, you can get a lot of pages telling you how to. All are similar or the same but none is simple with one click. Now, I will introduce you one free and safe tool - ReiBoot which enable you freely enter and exit iPhone recovery mode. With it, you can fix many iPhone problems with only 1-click: Stuck on Recovery Mode or Apple logo, stuck in reboot cycle, iPhone stuck in update mode, iPhone won't turn on after restore and update,etc.
Method 2: Put iPhone into DFU Mode and then Restore It
1. Enter the DFU mode: We have demonstrated how to access iPhone DFU mode before, and won't repeat here.
Note: Make sure iTunes is running and all necessary drivers are installed. During the process, ignore any messages from iTunes. There is no need to click on any messages that might appear.
2. Go to windows/system32/drivers/etc. and open "hosts" file as administrator with notepad.
3. Remove the last two lines with word apple in it. This is the most important action don't close the hosts file
4. While the hosts file still open go to iTunes shift+ restore choose the custom ipsw. And enjoy the restore without any errors.
Method 3: Resetting Your iPhone to Factory Setting then Restore
Also, you can reset your iPhone to factory setting to get out of recovery mode. We have stated how to restore iPhone to factory setting before as well. The problem is you will lose all contacts, images, notes, videos, text messages, call history, etc.
Losing important data from iPhone is troublesome. Luckily you can use third party software called iPhone Data Recovery to recover your lost data from the iPhone without backup or via iTunes with iTunes backup.
1. Setup your iPhone 6 as a new iPhone.
2. Use iPhone Data Recovery to recover your lost data.
Now if your red iPhone 7/SE/6S/6 Plus/6/5S/5/4S stuck in recovery mode after update/restore/reset, just choose a method suitable for you to get your iPhone out. Personally, method 1 using Tenorshare ReiBoot is the best one.