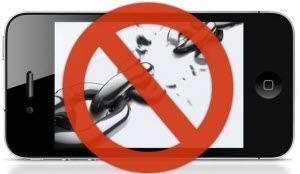 To be free from Apple's restrictions, you have jailbroken your iPhone. But now for some reasons such as a failing jailbreak, personal preference, you installed lots of unstable tweaks, or you need to take your device into an Apple Store for service, you have to remove jailbreak form iPhone.
Is there a way remove jailbreak on iPhone safely and easily? Of course, there is. You can remove jailbreak from your iPhone as easy as you jailbreak it. With iTunes, you can unjailbreak your iPhone without any efforts.
How to Remove Jailbreak on Your iPhone with iTunes?
Removing jailbreak will help you reclaim space and make your device stable and free of all the supposedly "grey elements." Below is a tutorial on removing jailbreak from your iPhone with iTunes. This tutorial will work on almost all iOS devices like, red iPhone 7, red iPhone 7 Plus, iPhone SE, iPhone 6S, iPhone 6, iPhone 5, iPhone 4S, iPhone 4, iPod touch 5, iPod Touch 4, iPad mini and iPad 4/3/2.
1. Restore from a backup via iTunes
It is quite easy to restore from a backup with iTunes.
Run iTunes on your computer and connect your iPhone to that computer.
Enable the backup when prompted. Click on your device in the left column iTunes.
Click on Restore and then select Backup. And let iTunes do the rest.
After the restoring, all your jailbreak data will be removed effectively. This is a safe way to remove jailbreak from your iPhone. Remember to restore all your data and settings back to your device using iTunes backup file or third party software called UltData(iPhone Data Recovery) to your computer.
2. Restore as a new device via iTunes
If you don't have much data on your iPhone, you can backup your iPhone data on iCloud and then restore your iPhone as a new device.
Back up your iPhone data with iCloud. Go to Settings -> iCloud -> Storage & Backup -> Backup Now.

Open iTunes and connect your device. Select the device from the left sidebar and click on "Restore".

Later you can recover your data from iCloud.
These are two simple ways to remove jailbreak on your iPhone. And you can also remove it by upgrading your device to the latest iOS version. In addition, for any data loss after restoring or updating, you can turn to iPhone Data Recovery for help.