Contacts just naturally accumulate, but smartphones and e-mail systems collect information about the people we interact with in very different ways. Guess many of you are looking for ways to sync Gmail contacts with iPhone contacts. Look no further. All you need to know is included in the following paragraphs.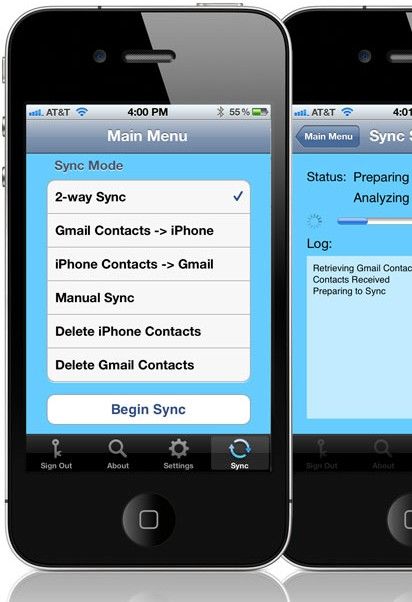 Google announced a new, easier way for Gmail users to sync their Google Contacts to their iOS devices. The company is introducing support for an open protocol called CardDAV, which will allow third party clients, including, most notably, the native iOS Contacts app, the ability to sync with Google Contacts.
Why CardDAV
You may find that there are already a number of ways to get your Google Contacts onto your iPhone. For example, the Apple app stores on iOS and Mac contain several third-party clients which offer the ability to sync Google contacts to your device. You can configure iTunes to specifically sync your Google Contacts, if you're eschewing iCloud, you can set up Google Sync. But the new CardDAV support means you can quickly set up contact sync directly on your phone in just a few steps, if you have yet to import your Google contacts through another means.
Steps to Sync Gmail Contacts to iPhone with CardDAV
Detailed steps to sync Gmail contacts to iPhone have been posted by Google, which are quite easy and straightforward:
1. Open the Settings application on your device.
2. Tap Mail-Contacts-Calendars-Add Account-Other-Add CardDAV Account
3. Enter the following information in the fields:
Server: google.com
User Name: Enter your full Google email address
Password: Your Google account password

4. Click "Next" at the top of the screen to complete the setup. After the setup is finished, open the Contacts app on your device. The syncing will then begin automatically.
Note:
1. Make sure that SSL is enabled (under Advanced settings), and that the port is 443.
2. You are likely to lose contacts during the process of syncing, should this happen you'd better go for a iPhone contacts recovery tool. iPhone Data Recovery could be a good choice as it recovers contacts, photos, notes, call history and other contents on iPhone. Moreover, it supports iPhone 5, iPhone 4S, iPhone 4 and other iPhone models, leaving you no compatibility issue to worry about.