How to Recover iPod Backup Password to Restore iPod from Bakcups

2012-10-28 11:38:07 / Posted by Shawn Hamilton to iPhone Backup Password
Follow @ShawnHamilton
Imagine this: if you can't uncheck encrypted backup files under the iPod options screen because you forgot your backup password. And you have to decrypt the backup for future use because the iPod contains all your important data. In this case, what's your next move?
In the past, you may be screwed. But the highly developed information technology has brought us hope and wonderful solutions. This article explains an easy and yet efficient way for you to unlock encrypted iPod backups.
Here we need the help of iPod Backup Password Recovery tool, the third party software specially designed to recover backup password for Apple devices like iPod, iPhone and iPad. The steps to use the software are quite simple.
1

Step1. Add Key Container File to iPod Backup Unlocker

Click "Open" and then finish this step with a few clicks of your mouse. iPod Backup Password Unlock Program will lead you to the destination folder that contains the key container file.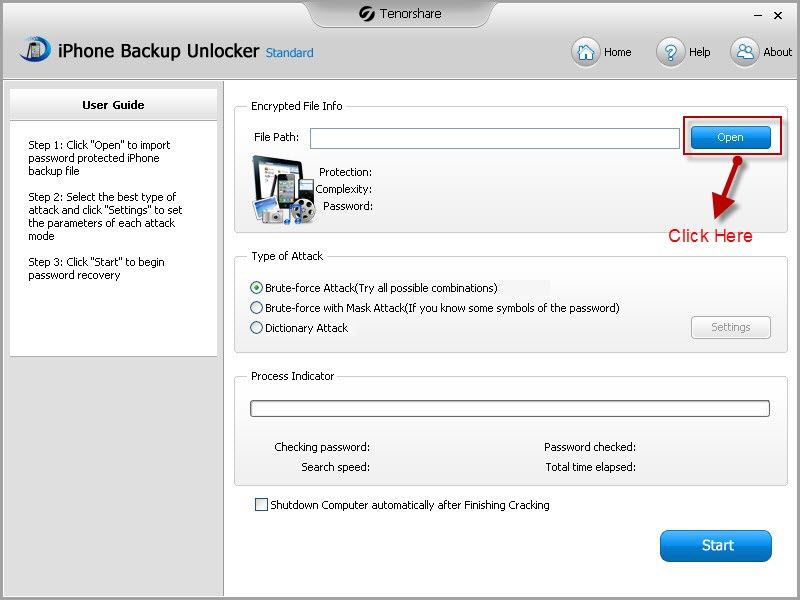 2

Step 2.Choose and Set for Attack Used to Crack iPod Backup Password

All together you are provided with three types of attacks, i.e. Brute-force Attack, Brute-force with Mask Attack and Dictionary Attack. Choose one and then click "Settings".

However you do not need to set for Brute-force Attack because this attack will try all possible combination, which, on the other hand, requires relatively longer time to retrieve backup password for iPod. Choose this attack when you couldn't remember anything about the lost password.
If you still remember something about the lost password, you could choose Brute-force with Mask Attack. Below is a picture showing items that you could set.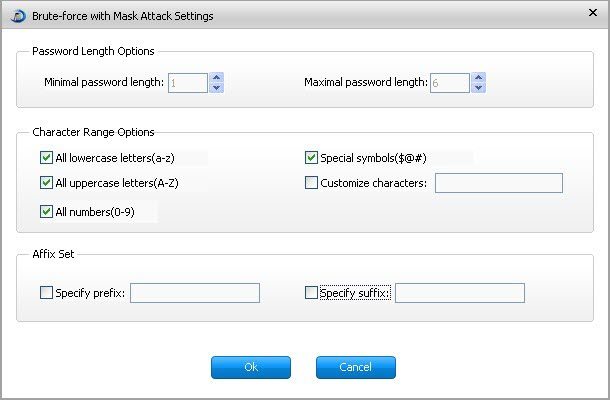 Also you are allowed to choose Dictionary Attack on the condition that you set a "dictionary" (actually, it is a text file) that lists all possible passwords or part of the possible passwords you may use. These passwords are like clues for the program to better restore iPod backup password.

3

Step 3. Start iPod Backup Password Unlock

All done, you need only one click of the "Start" button to initiate the program and it would immediately begin the iPod backup password recovery. The recovered password will be displayed in a pop-up window.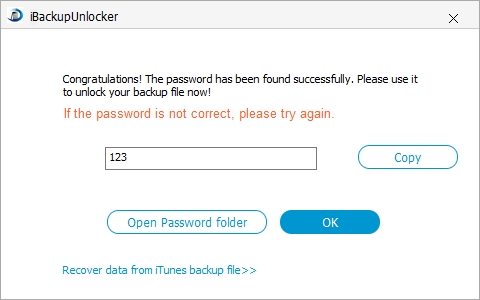 Only three steps, you could unlock iPod backup password and restore iPod from backups. Next time you lose your iPod including iPod 4, iPod touch, iOS 6.0 devices, iPhone or iPad backup password, I believe you must know clearly what to do now.
Download iPhone Backup Unlocker to Recover iTunes Backup Password:
comments powered by