Best 4 Options for Windows 8.1 Password Reset

2014-08-18 11:12:45 / Posted by Ruby Johnson to Windows 8 Tips
Follow @Ruby Johnson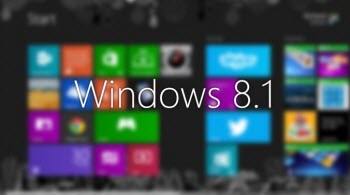 In order to make Windows 8 more palatable, Microsoft has updated Window 8 to Windows 8.1. Though Windows 8.1 will begin rolling out worldwide on October 17 by market, many people already have the chance to use Windows 8.1. According to their use, one of the problems for Windows 8.1 is Windows 8.1 password reset.
Password reset is common issue for all Windows OS not only for Windows 8.1. People like to set password for their computer but often forgot it due to some reasons. To help people forgetting password to login Windows 8.1, here we list 3 options for you to reset Windows 8.1 password: Educated guesses, previously-created password reset disk and Windows Password Recovery Tool.
Free Trial Windows Password Recovery Tool Professional:
Option 1: Make Educated Guesses at Your Windows 8.1 Password
Don't think this is ridiculous! Many people do find their password to Windows 8.1 by educated guesses. So before trying to reset your password, make educated guesses first. Generally, our passwords are inspired by the things most familiar to us in our lives. Here we list some possible passwords you may use:
A favorite food or activity?
Birthday of your spouse, partner, friend or children?
An aspect of your first, middle, or last name?
A favorite set of number?
Phone number
...
Option 2: Take a Use of Previously-created Password Reset Disk
Password Reset Disk really comes in handy if you forgot your Windows 8.1 password. It is a specially floppy disk or USB created with the Buiilt-in administrator password reset wizard for Windows 8.1. If you have created on, now you can use it to reset forgotten Windows password. (Click here to learn about how to create a Windows password reset disk.)
Login to Windows 8.1 with a wrong password and click the Reset Password link.
Then the Password Reset Wizard will open. Insert your previously-created password reset disk to the locked computer
Operate as the wizard prompts you to reset password to login Windows 8.1.
Sign in your computer with the password newly created.
Option 3: Using Windows 8.1 Password Reset Software
If both of the first two options don't work for you, don't worry, you still have an option to use third party software to reset forgotten Windows 8.1 password. With this program, you can easily recover Windows 8.1 password within several minutes.
Free download and install Windows 8.1 Password Reset software on a workable computer.
Insert a CD/DVD disk or USB flash to the workable computer. Specify the CD / USB burning drive and click "Burn" to start burning an ISO image file to your chosen media.

Take out the password reset disk and insert it into your locked computer. Remember to set BIOS to boot from the CD/DVD-ROM/USB.
After that, the program will appear on your screen. Select the target Windows system and user account you want to reset and click "Next".

Click "Reboot" to remove the Windows 8.1 password. Now you can choose to reboot your computer and sign in your Windows without any password.
Option 4: Reset Windows 8.1 Microsoft Account Password
Windows 8.1 Users are allowed to create a Microsoft Account as logon account. If you always sign in Windows 8.1 use the Microsoft Account, just reset the password via Microsoft site. However, if you use local account for logon Windows 8.1, just refer to above 3 options.
To sum up, we have 4 options for you to when lost Windows 8.1 password: Educated guesses, previously-created password reset disk, third-party Windows 8.1 password reset utility and reset password via Microsoft. Just choose a suitable one for yourself.
Free Trial Windows Password Recovery Tool Professional:
comments powered by