If you forgot your XP password and cannot enter your computer, your work and studies are surly affected, what you lost is not only "password", but also precious time. Of course, you can hire some computer expert to crack it for you, but it cost a lot of money and risk of privacy leakage. You can also re-install Windows, but this is an unstable method because you'll lose most of your files and data, not to mention that it is very time consuming.
This easiest solution of this issue is using third party password cracking software. Here I would like to share the best software that I used to crack my Windows XP password.
Step1.

Download the Windows Password Recovery Tool

Free download tool via the above icon, and Install it with default options.

Try it Free
Step2.

Burn Password Reset files to a CD/DVD

Insert a blank CD/DVD. Follow the step-by-step guide to burn a Windows XP Password Reset disk. After burning successfully, you get a password reset disk. Now insert this password reset disk into the locked XP computer which you want to recover password.
Step3.

Set the BIOS to boot from CD/DVD
Turn on the locked XP computer and keep pressing "Del" or "F2" while the computer is initializing. Then you may see the bios setup interface.

Note: There is no standard interface for the BIOS setup program - the interface depends on the BIOS manufacturer. But most of them are windows-like.

In general, the Delete key provides access to the setup program during the boot process. Other BIOSes can use many different key combinations, including Esc, F1, F2, Ctrl+Esc, Alt+Esc, Ctrl+Alt+Esc.

Go to the boot menu and change bios setting to make it boot from CD/DVD or USB firstly.

Go to the boot menu and change bios setting to make it boot from CD/DVD or USB firstly.

After restart, the computer will automatically load Windows password cracking program.
Step4:

Find your lost Windows XP password

Select the Windows installation you would like to change the password, and then choose "Reset your password". Click "Next" to proceed.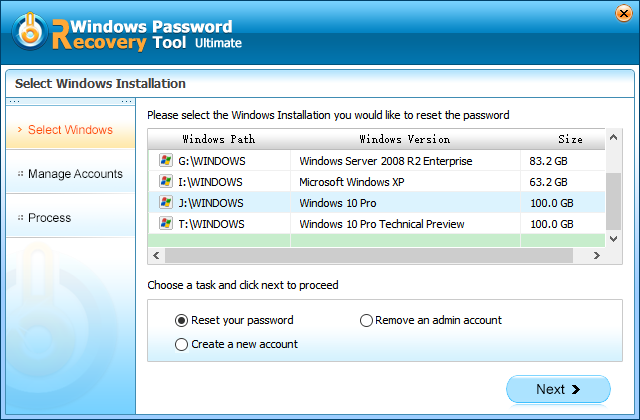 Select a password of the user account need to be changed. And type the password in the "New Password" box (Note: New password was changed to Re123456 by default, which you can edit it by yourself). To delete this password, just check "Remove the password".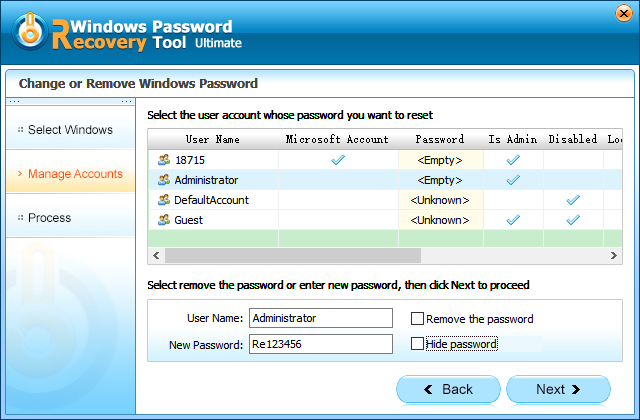 Now you have changed the password successfully. Click "Reboot" to restart your computer and login Windows system with the new password.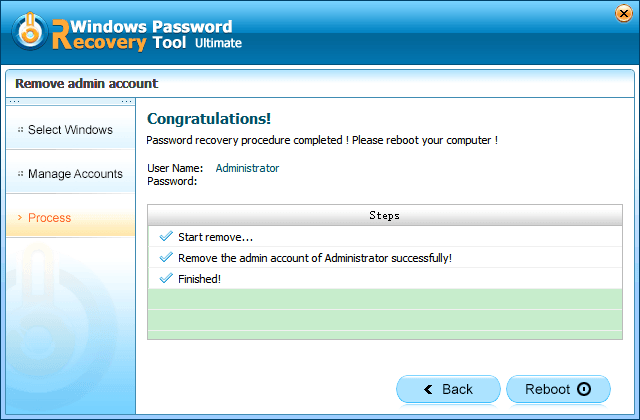 Now, you can enter Windows XP without a password. This XP password cracker spends only several minutes with ease and safety.
Free Try Windows Password Recovery Tool
World's 1st Windows Password Recovery Software to Reset Windows Administrator & User Password.
Free Download
Free Download