Hiren's BootCD Alternative: Reset Windows Password Easily - No Technical Background Required

May. 27, 2015 11:41 am / Posted by Ruby Johnson to Windows Password
Follow @Ruby Johnson
Hiren's BootCD is an all-in-one bootable software CD that contains a number of diagnostic programs for fixing various computers problems. One of its most used functions is to recover lost Windows password. Recently many people discussed on Windows forums that Hiren's BootCD cannot boot on UEFI/EFI/SecureBoot hardware; some people complained they cannot remove Windows password using Hiren's BootCD. Also, if you are new to computer configuration, it might be a difficult and time consuming job to boot with Hiren's CD because you have to manually reset the password.
If you have failed to recover Windows Password using Hiren's CD, and if you are looking for a much easier and time saving Windows password recovery software. Windows Password Recovery Tool will do you a big favor.
What Can Windows Password Recovery Tool Do for You?
Support all Windows OS including Windows 10/8.1/8/7/XP/Vista (32/64 bit) & Windows Server
Support various types of hard drives like IDE, SATA, SCSI, etc.
Support Microsoft account password recovery
Reset or remove the Windows password as you like
Create new account and password freely
Recover password for local account, admin account, and support domain users as well.
Integrate 2 options to burn a Windows password reset disk: CD/DVD or USB Flash drive.
Can work offline
User-friendly designed interface, no technical background required.
How to Recover Windows Password Easily and Efficiently
Download and install Windows Password Recovery Tool on any PC that you can access to, not to the computer you wish to unlock.
Free Trial Windows Password Recovery Tool:
Buy Now Windows Password Recovery Tool:
You can recover your Windows password with three steps only.
1. Create a Bootable CD/DVD/USB
You need to burn a disc to boot the locked computer. Windows Password Recovery Tool provides two burning options: Quick Recovery with default .iso image file; Advanced Recovery with better hardware compatibility.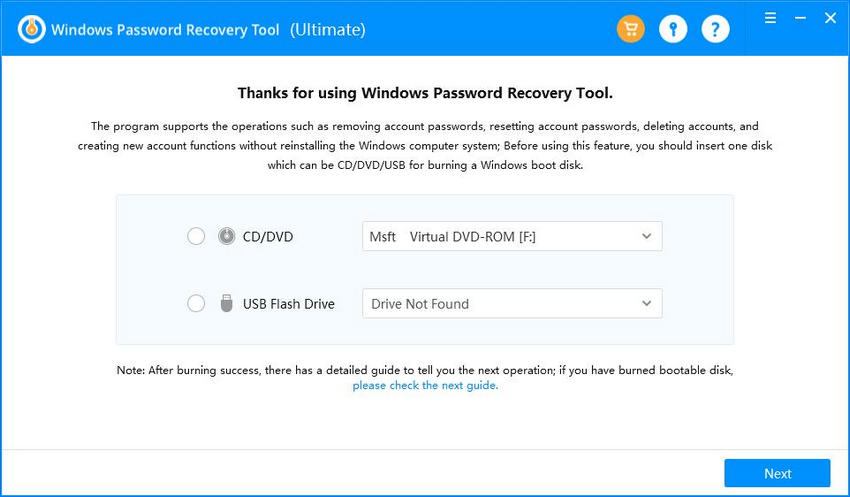 Select a burning option and follow the onscreen wizard to create a bootable CD/DVD or USB Flash drive.
2. Boot Locked Computer from the Burned Disc
Insert the burned CD/DVD or USB to the locked computer, and change BIOS settings to boot from the created CD/DVD or boot from USB Flash Drive.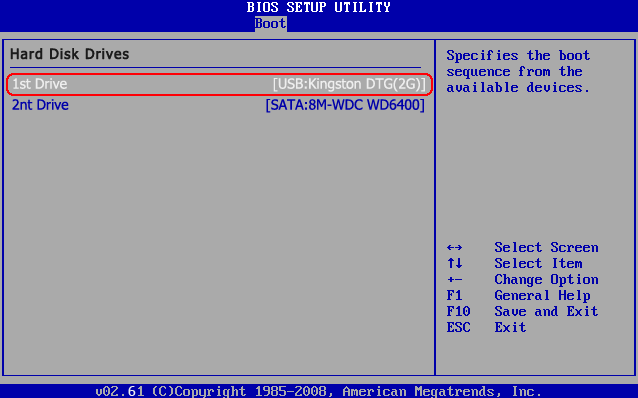 3. Reset, Remover or Create Windows Password
There are 4 options for you to manage Windows password: Remove Windows password , Reset/Change Windows password, Remove Windows accounts, and Create a new Windows account.
Select the Windows installation you would like to remove or reset, and choose which task you want to perform to continue.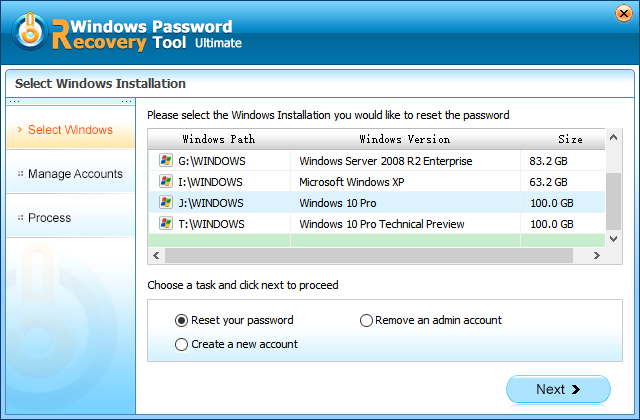 Select the account you wish to modify and give new password.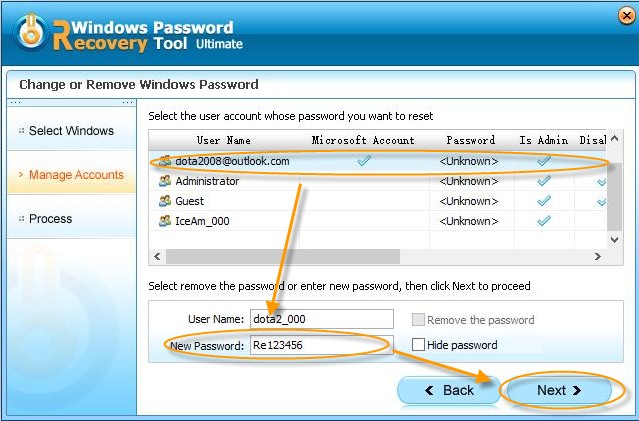 Once the Windows password has been reset successfully, just eject the disc and reboot your PC to enter the new password to log in successfully.
Free Trial Windows Password Recovery Tool:
Buy Now Windows Password Recovery Tool:
comments powered by