Windows 7 won't start with error message says MGR is missing? Or Win 7 won't boot to the startup screen with multicolored windows but then freezes? Windows 7 won't boot on SSD after activation hack? The worst is the startup repair failed and you have no repair disk in your hand or the windows 7 disk read error and won't boot? It is really dreadful if you sit before a computer and press "Power on" button to run your computer to start the business day, then the horrible messages pops up to you. Is there any method to
repair Windows 7 boot
and make the computer run normally?
Sure, you can repair Windows 7. Before fixing it, you need to check what caused Windows 7 boot error. Generally speaking, "Windows 7 won't boot" issues can be caused by several reasons. Sometimes, it is because of memory upgrade, activation hack or new software installation. Sometimes, it is the problem of the computer hardware. For hardware breakdown, there is no better way than getting a new computer. If it is not the fault of hardware, you can use Windows 7 boot repair program to repair the system and get it to work correctly.
Windows Boot Genius is the useful Win7 won't start repair software. It lets you make a Windows 7 boot disk easily. And fix Win7 with various tools. The article below tells you how to restore corrupted Windows 7 step by step.
How to Repair a Windows 7 Computer That Won't Start?
Step 1.Create a Win7 Boot Disk
Download Windows 7 won't start repair software (Windows Boot Genius). Install it in any workable computer. Launch the program. In the left screen, select "How to create a bootable CD/DVD or USB drive". Then follow the instructions in the window to make a Windows 7 boot CD/DVD or USB drive.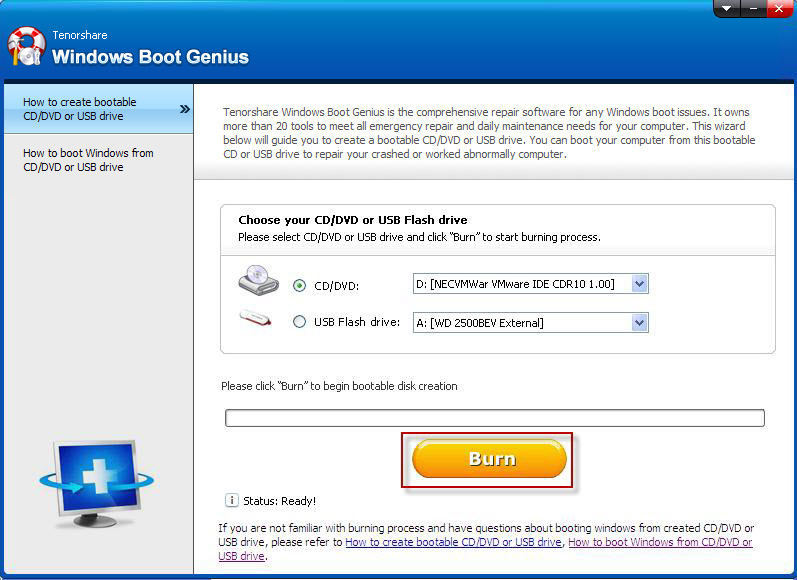 Step 2. Start Computer and Make it Boot from CD/DVD or USB
Insert the newly created CD/DVD or USB drive to the computer that won't boot. Start computer and press F2 or Delete to enter BIOS setting. Please set your computer boot from CD/DVD or USB firstly. (Here we take USB for instance).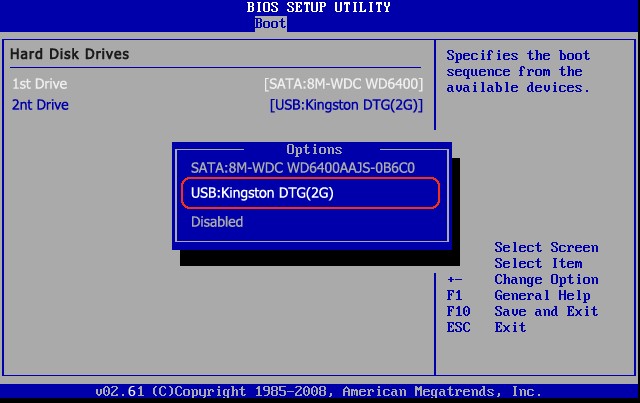 Step 3. Repair Windows 7 Computer
When you enter WinPE environment successfully, you will see the icon of Windows Boot Genius. Click it to launch the program. In the main interface, select Windows Rescue menu and go to "Crash before loading bar" solution center to fix Win7 with instructions there.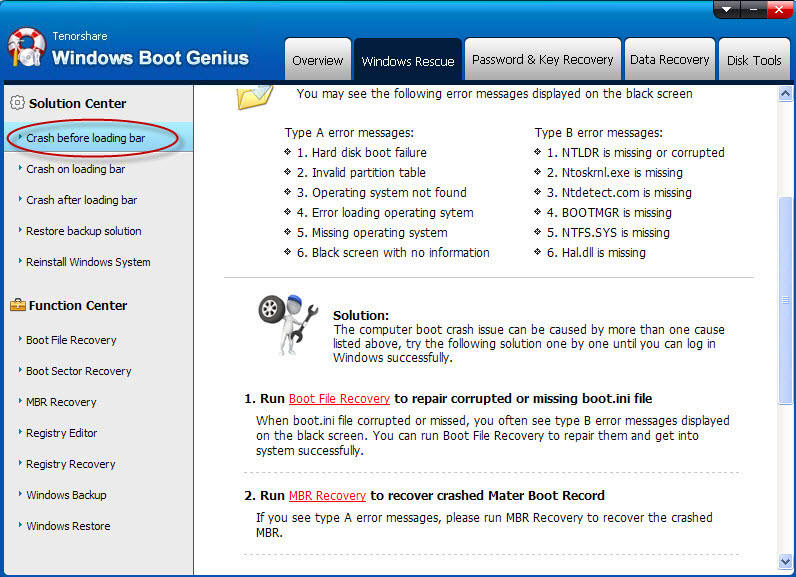 Windows 7 startup repair tools in the solution center include:

1. Boot File Recovery: Fix Win 7 operating system when you encounter error messages like Hal.dll is missing, BOOTMGR is missing, Ntoskrnl.exe is missing, NTFS.SYS is missing, etc.

2. MBR Recovery: Repair Win7 when you get those error messages. Such as: missing operating system, error loading operating system, invalid partition table, hard disk boot failure, etc.

3. Registry Recovery: Restore Registry table to normal if Windows 7 could not start because the following file is missing or corrupt: \WINDOWS\SYSTEM32\CONFIG\SYSTEM

And more…
Note: Before repairing Windows 7, you are highly suggested to click "Windows Backup" to backup original operating system in case of further damage.