Are you frustrated because you got yourself locked out of your computer with password you set on your own? Want to break Windows 7 login password to get into your computer again, but feel nothing could be done? You know, you make it, you break it. Here are 2 methods provided on how to break Windows 7 password.
I. Break Windows 7 Password from Safe Mode.
Here's how to break Windows 7 password from safe mode. Suppose you forgot Windows 7 password to user account Nate and you want to break it. This may come easier for advanced users, moreover, the result is up in the air, if you prefer an easier and more effective way, go to part II directly. Try following steps to break Windows 7 user account password:
You must sign in as an administrator to open an elevated command prompt.
Step 1:
Restart your computer, press F8 when it boots up.
Step 2:
In "Advanced Boot options" menu, scroll down to "Safe Mode with Command Prompt" with "Tab" button, hit "Enter" button.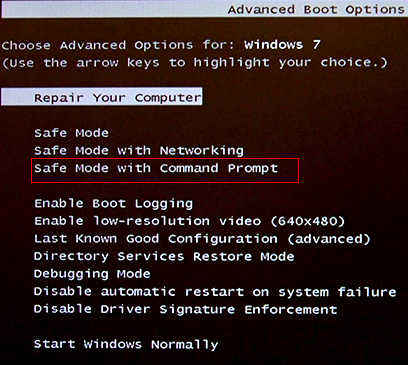 Step 3:
When a Command Prompt screen appears, now type net user <Nate> <123456> to reset the password of the abc to 123456(enter your desired password in the place of 12345), hit "Enter".
Step 4:
A message "the command completed successfully" will appear to inform your effort to break Windows 7 password a success. And you can enter your computer without password.
II. Break Windows 7 Administrator Password with Windows 7 Password Breaker Software.
If you've succeeded in your effort to break password in Windows 7 with the first method, well, congratulations! But if you don't, check out this method-Use third-party Windows 7 password breaker software to break Windows 7 admin password, there are too many piece of such software there, among which, Windows 7 Password Breaker (Windows Password Recovery Tool) enjoys great popularity in Windows 7 users.
Here's how to break Windows 7 login password:
Step 1:
Download and install Windows 7 Password breaker on any available computer, it's an image file.
Step 2:
Insert a CD/DVD or USB flash drive into your computer and burn an Windows 7 password breaker USB/ boot disk from the image file.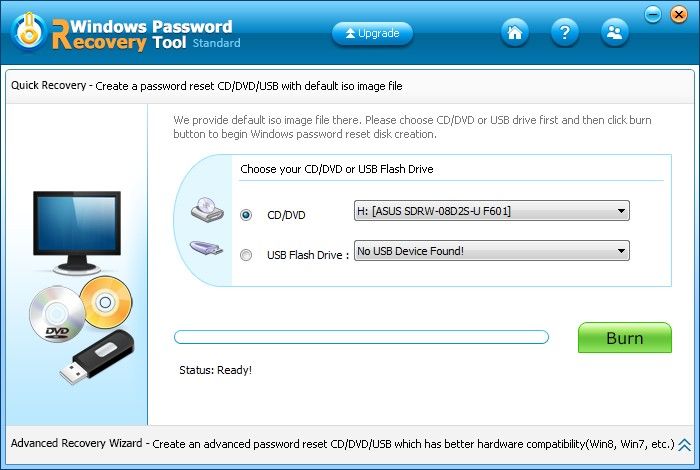 Step 3:
Insert newly burned Windows 7 password breaker boot disk/ USB to your computer and set bios to boot your computer from it.
Step 4:
Select a target system for which you wish to break Windows 7 administrator password, etc.
Step 5:
Choose an account to which you lost password, click "Next" to start Windows 7 password break process.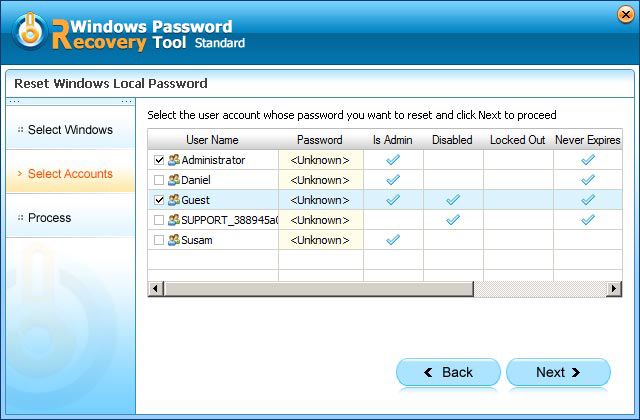 Step 6:
Restart your computer, and login into without password.
It's easy, fast and safe.
Free Try Windows Password Recovery Tool
World's 1st Windows Password Recovery Software to Reset Windows Administrator & User Password.
Free Download
Free Download