A bootable USB flash drive can be used to install Windows operating system, troubleshoot major problems or reset Windows password, depending on what kind of ISO files you are putting into the flash drive. In this article, I will show you an easy way to make bootable USB from ISO image in Windows 7 for password recovery.
Tutorial to Create Windows 7 Bootable USB Drive from ISO File
You will find many ISO to USB burner software on the Internet, but they are either too complicated for beginners or require an ISO image prepared in advance. The bootable USB drive creator tool I am using today is called Windows Password Recovery Tool. It can provide apassword reset ISO image by default and build a bootable USB drive within one click. Below are detailed steps.
Step 1:
Download Windows Password Recovery Tool on your Windows 7 computer and insert a blankUSB drive. It's also feasible if you are using CD/DVD drive.
Step 2:
When the drive is detected, click Burn to put ISO into bootable USB drive.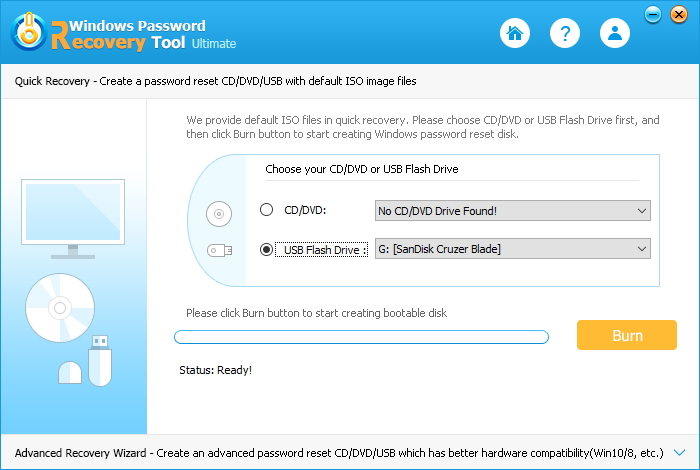 Eject your disk when the burning process finishes. There you have learned how to create a bootable USB drive in Windows 7. Quite easy, isn't it?
How to Use Bootable Flash Drive in Windows 7
As mentioned above, this bootable USB drive is mainly used to reset Windows Password when you are locked out of computer. To do this, follow below guide.
Step 1: Boot Password Protected Windows 7 PC from USB Flash Drive
Start or restart your locked computer from the bootable drive you've just created and press F2 or F12 repeatedly on startup screen to enter Boot Menu. (The boot key varies from manufacturers and you can find a prompt on the lower left corner on startup screen.) Then select to boot from USB drive.

Step 2: Select Windows Installation and User Accoun
After a while, you will enter Windows Password Recovery Tool interface where you should choose your Windows 7 Installation and locked user account to remove password.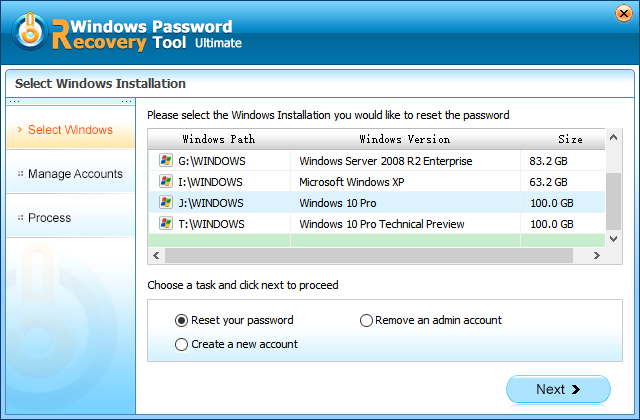 Step 3: Reset or Change Windows Password
Now you are free to choose whether to remove the login password or change it. After that save the changes and reboot your Windows 7 computer, you will successfully bypass a locked screen this time.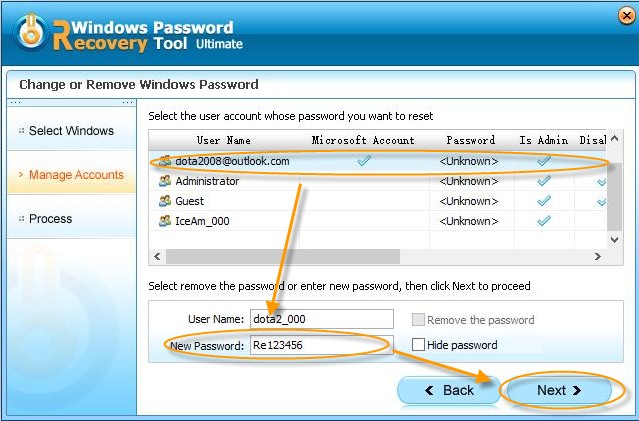 That's all about how windows 7 burn ISO to bootable USB and how to use the drive as well. You are good to try it when you forgot or lost Windows password.
Free Try Windows Password Recovery Tool
World's 1st Windows Password Recovery Software to Reset Windows Administrator & User Password.
Free Download
Free Download