Windows 10 has attracted many people with its new virtual desktops and task view, improved start menu, universal apps and many other new features. Recently, some Lenovo users have encountered trouble after upgrading to the new windows version; including PC running slow and stuck, system disk has been attacked by virus, system crash etc. Reset Lenovo Windows 10 laptop to default setting will be the most convenient way to fix all these issue, but not easy for everyone. Here we're going to list you 2 free methods to factory restore Lenovo Windows 10 Lenovo Miix5, Savior Y910, Yoga Book, 510S-IKB, etc. within simple steps.
Note: Before restoring computer to factory settings, you can try to boost the stuck or slow laptop with the professional Windows system optimizing tool - Windows Boot Genius. It will help you to fix system crash or stuck issues on Windows 10/8/7 within minutes.
Method 1: How to Factory Reset Windows 10 Lenovo PC on Startup
Step 1: Click the "Start" menu and then "Settings". Choose "Update & security" in the list.
Step 2: Now click "Recovery" and you'll see the reset option. Press "Get started" to move on.
Step 3: If you want to reset Windows 10 laptop and keep files, click "Keep my files". If you don't need any data in your computer, click "Remove everything".

Note: "Keep my files" setting allow you to reset Windows 10 without losing any data. It will uninstall all programs on your computer but won't touch other files.

Step 4: Now you'll be asked to remove all files from all drives or not. You can choose "Only the driver there windows is installed" or "All drives" according to your need.
Step 5: You'll get two options after removing files, "Remove files and clean the drive" and "Just remove my files". Choose the appropriate choice and click "Next" to go on.
Step 6: Finally the resetting page will show up, press "Reset" option to restore your system to factory settings.
Method 2: System Restore Windows 10 Lenovo Computer from System Image
System image allows creating a backup of all your files, settings and applications at this specific point. When computer went into trouble, you can restore to that point to optimize your PC.
To create a backup, just click start menu and type "backup", click on "File History" and choose "System image backup". Then click "Create a system image" and choose a location in your computer to save the backup.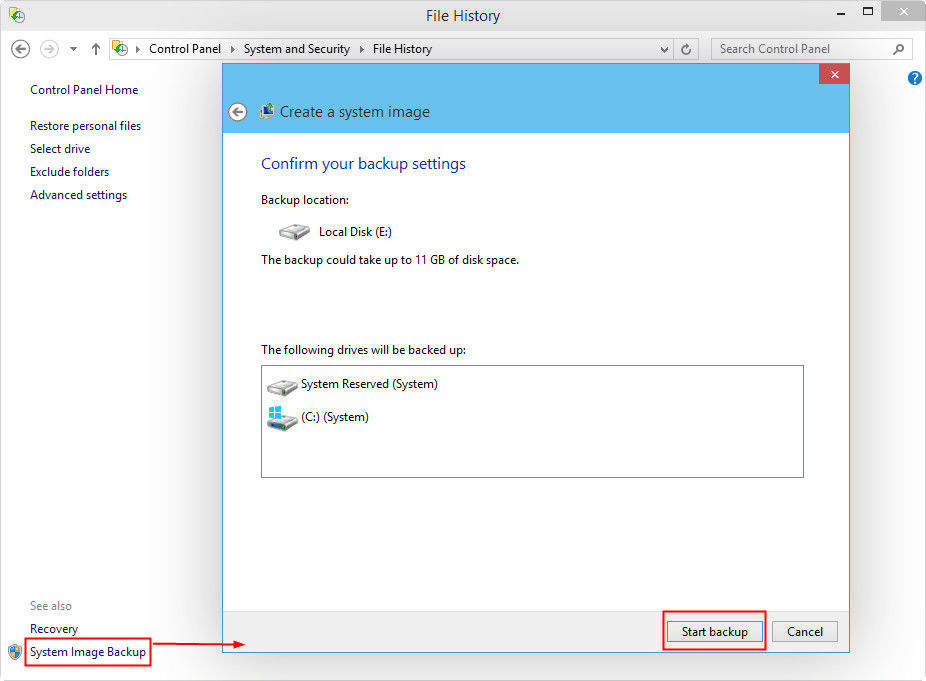 To restore Windows 10 computer from system image, return to the "Reset this PC" menu in method 1, but this time, click "Restart" now. When your PC restarts, you'll be given the option to reinstall Windows from the system image you created.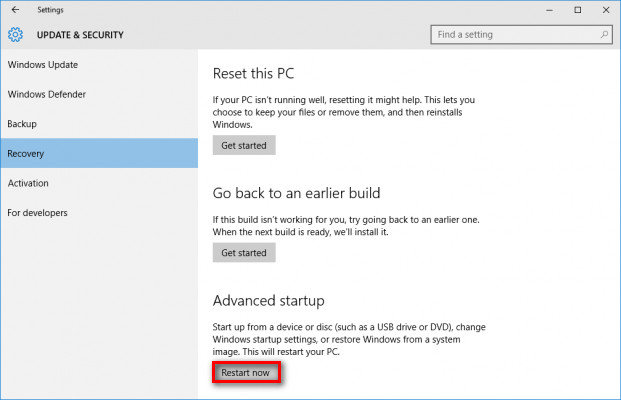 Now you've got to know how to factory reset Lenovo Windows 10 laptop clearly. If you have any trouble during the restoring process, feel free to contact us!