Windows 10 offers you marvelous user experience, no matter for its performance as well as look. Excellent as it is, recently many users complain about the problem that "Windows 10 won't let me sign in". When users try to log in Windows 10 with Microsoft account or local account, they probably encounter difficulties as Windows 10 does not accept password after upgrade, for various reasons, like system compatibility, etc. Faced with situations listed, three reliable solutions are offered for you.
Part 1. Windows 10 Won't Accept My Password after Update
Part 1. Windows 10 Won't Accept My Password after Update Problem like "Windows 10 won't accept my password after update" is quite common for Windows 10 users. Here we offer you the solution with a password reset disk. If you have created it with Password Reset Wizard for your Windows 10 login account beforehand, you can easily bypass Windows 10 administrator password either (other local user passwords are available as well). No preparation? Please refer to Part 3.
Step1.Boot your PC, then type anything in the password box.
Step2. Insert your password reset disk into your locked Windows 10 PC. When you see the "Reset Password" and click it, the password reset wizard will appear, and enter the new created password twice.

Part 2. Windows 10 Won't Let Me Sign in with Microsoft Account
If Windows 10 won't let you sign in with Microsoft account, you can reset your Microsoft password online from a browser on another PC or from your phone. Click here and follow the instructions to reset your Microsoft password. This will then apply everywhere you sign in with your Microsoft Account, including to sign in Windows.
Also, Windows 10 Password Recovery Tool, the solution discussed later, would also provide you with password recovery in Microsoft account.
Part3. Windows 10 Locked Me out of My Computer (Ultimate Solution)
Compared with other methods, sign in Windows 10 with Windows 10 Password Recovery Tool is highly recommended for its extraordinary features: It supports to remove Windows Microsoft account password, local password, and admin password from Windows 10/8.1/8/7/Vista/XP without reset disk. The detail guidance is as follows. Please note your USB/CD/DVD-ROM will be formatted before processing, so do not leave any important info in it.
Step1. Insert a blank CD/DVD-ROM/USB flash drive into any accessible PC where you install the cracker and then launch it. Specify burning mode from the list and click on "Burn". (NOTE: If you computer can't read the default image and failed to finish burning, you can click Advanced Recovery at the bottom to create bootable disk manually)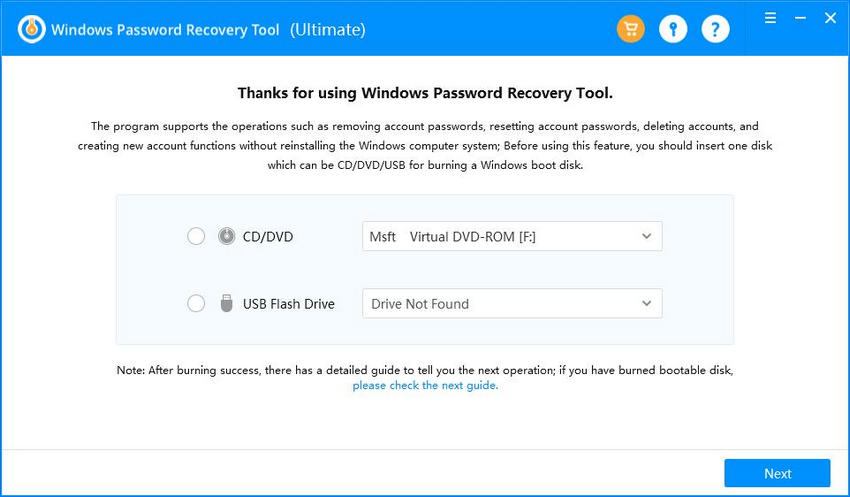 Step2. Then plug out the password reset USB and insert it into your locked computer. Continuously press F12/Delete/F2 to enter BIOS setting and then set BIOS to boot from CD/DVD/USB drive from the list. Then click Enter to get into product interface.
Tips: The detailed steps vary from the computer brands and Windows version. If you have any difficulty on BIOS setting, you can refer to links of Set the BIOS to boot from CD/DVD-ROM or set the BIOS to boot from USB drive.
Step3. Select the installation where your password stored and click Next to move. In the interface, choose the account that you want to remove, tick Remove the password and click Next to make confirmation.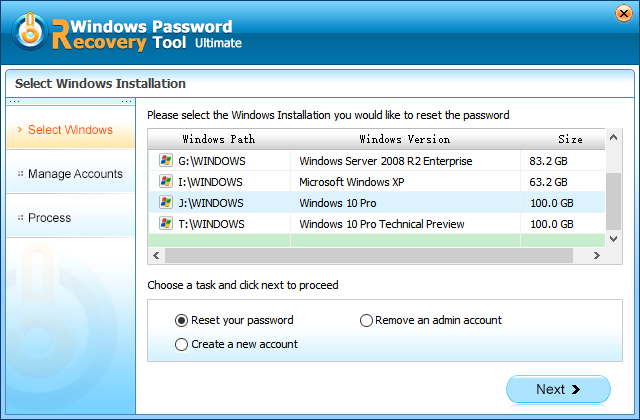 Step4. Click "Reboot" to crack your forgotten Windows password. After the process, you'll reset Windows 10 password successfully.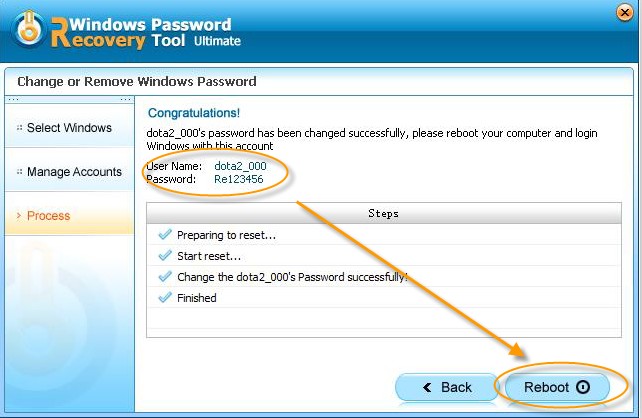 Now the problem that Windows 10 won't let you in is fixed and you can be free to get into computer without any restriction.
Here we offer you three solutions to log in windows 10 without password. To find out more, please visit our website PassFab Windows Password Recovery Tool. If you have any questions or comments, please do not hesitate to tell us in the comment section below.
Free Try Windows Password Recovery Tool
World's 1st Windows Password Recovery Software to Reset Windows Administrator & User Password.
Free Download
Free Download