"Just upgraded to Windows 10 yesterday. When I tried logging on with my password, it said "Your device is offline. Please sign in with the last password used on the device." I have no idea why this is showing up because I am clearly connected to my WiFi at home."
-Microsoft Community
Don't worry if you encountered this error on your Windows 8/8.1/10 computer as here we will offer several solutions for you to fix "Your device is offline" issue.
What Does it Mean When Your Device is Offline
For the first logon to your Windows 8/10 computer, it's required the device must be connected to network, so that your account can be identified and cached by Microsoft account servers. Afterwards you can easily sign into PC even if you are offline.

However, if you have recently reset the Microsoft account password online but forgotten to make changes on your PC, or entered a wrong password, you may receive an error message like below. Some users also reported the same problem after Windows 10 update.

"You device is offline. Please sign in with the last password used on this device."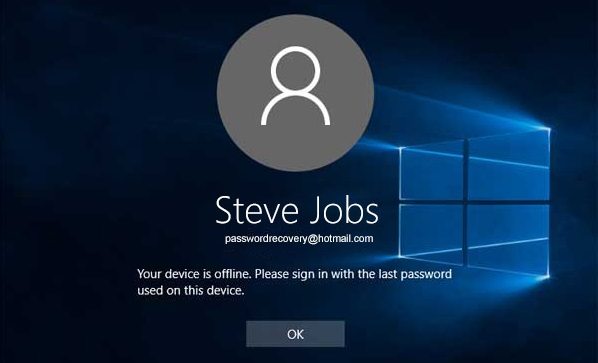 How to Fix PC is Offline and Cannot Log in
In the next part, we will offer several possible solutions for you to troubleshoot why you cannot sign in Windows 10/8 when it says the device is offline.
Way 1: Disconnect Network Cable and Restart Your PC
When greeted with "Your PC is offline please enter the last password" error, it's not recommended to log in repeatedly as Microsoft may lock down your account. Instead, you can firstly try to plug out the network cable or disconnect network connection. Reset the router if necessary.
Wait for a while to reboot your computer and reconnect to the network. On the login screen, enter the correct password and see if you can successfully bypass it this time. If the little trick doesn't help, go for next one.
Way 2: Delete Stored Identities from Registry
For login problems with your account, you can take below steps to fix it.
1. On the Windows 8/10 login screen, press Shift and click on Restart from the Power icon. This will take your advanced boot options.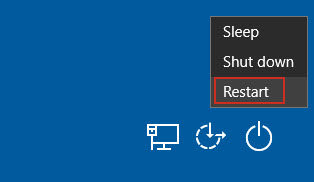 2. Choose Troubleshoot > Advanced options > Command prompt.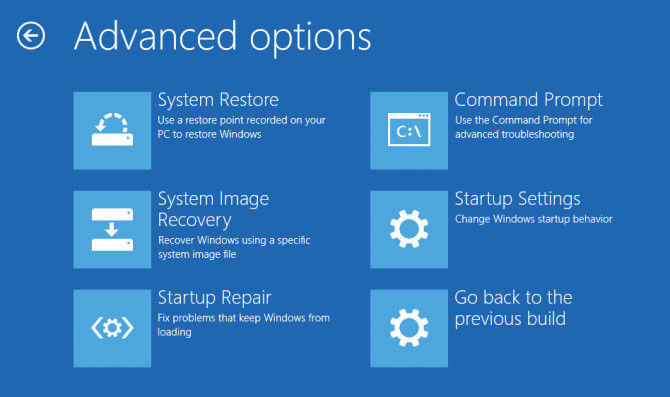 3. Type Registry on the CMD and hit Enter key. Find below registry key from the tree.
HKEY_USERS\.DEFAULT\Software\Microsoft\IdentityCRL\StoredIdentities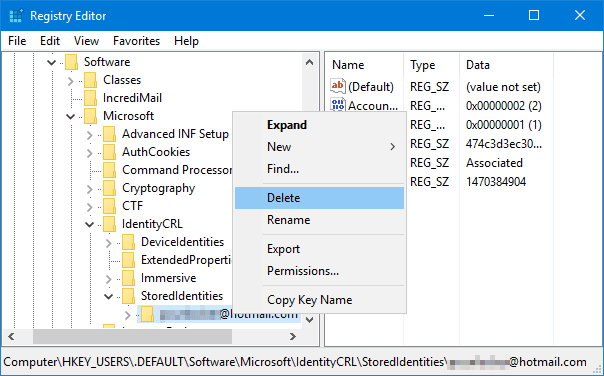 4. Under StoredIdentities, find your Microsoft Account name and click Delete.
5. Either on your mobile phone or another accessible computer, go to Microsoft live.com and remove your PC from Devices option.
6. After that close Command Prompt and restart your PC. Check whether you can sign in offline Windows 8/10 now.
However, since this method involves modifying your registries, serious problem may occur if you did it incorrectly. So I would suggest you to take way 3 to resolve PC is offline cannot sign in error.
Way 3: Reset Windows 8/10 Login Password
When Windows 10 or Windows 8 PC is offline and keeps asking you to enter last used password, but you cannot get past the logon screen even if using a correct one, you might as well try Windows Password Recovery Tool to change or reset the password.
Free Try Windows Password Recovery Tool
World's 1st Windows Password Recovery Software to Reset Windows Administrator & User Password.
Free Download
Free Download
Below is a rough guide of how to use Windows Password Recovery Tool.
1. Launch this tool after installation on another accessible computer. Insert an external hard disk to create a bootable password recovery disk.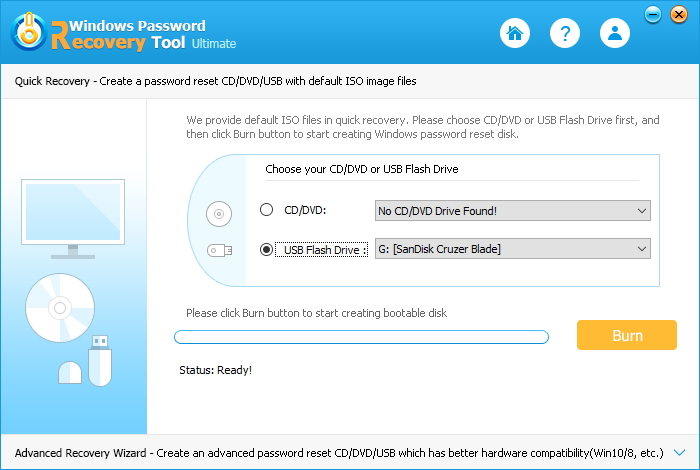 2. Eject the device when finishes. Now go to the problem PC and insert the password disk you created. Press F12 or other key (see screen prompt) repeatedly on startup to enter Boot Menu and select boot first device.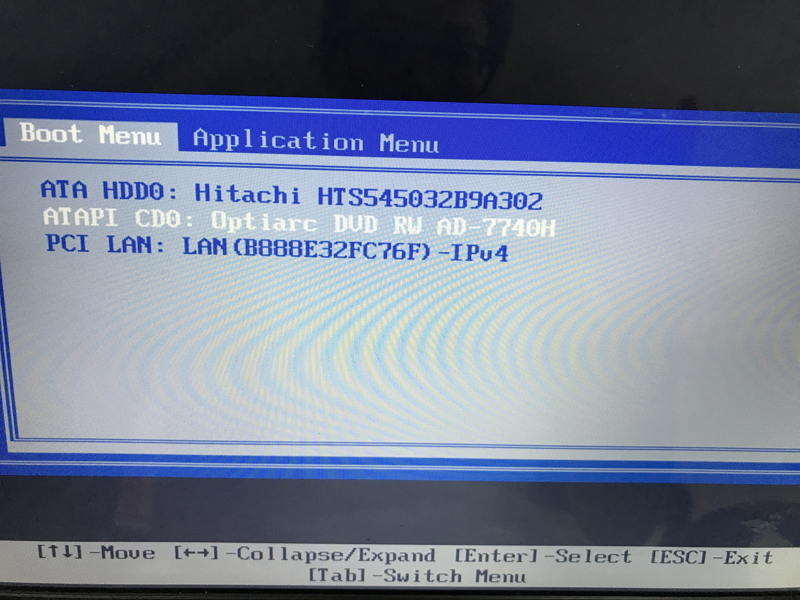 3. Wait for a while and Windows password recovery environment will automatically load, where you can choose to remove the Windows account password or reset it.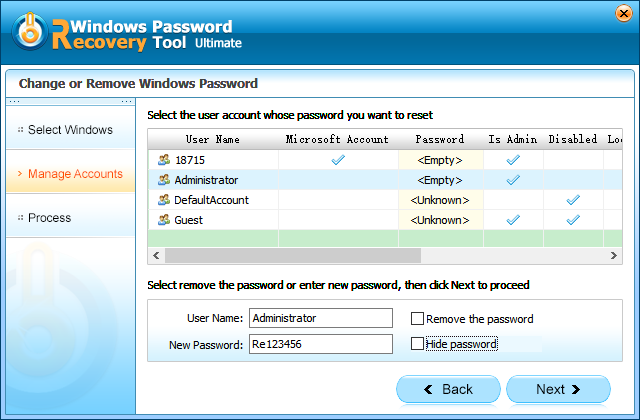 4. After the password is reset, plug out the disk and reboot your PC. You won't be asked to enter a password any more.
Hope these 3 ways help get rid of you can't sign into PC when it is offline issue. For any problem with Windows password, don't hesitate to give Windows Password Recovery Tool a trial.
Free Try Windows Password Recovery Tool
World's 1st Windows Password Recovery Software to Reset Windows Administrator & User Password.
Free Download
Free Download