The Best Way to Recover Windows Lost Password on Dell with UEFI BIOS

Feb. 04, 2016 12:24 pm / Posted by Shawn Hamilton to Password
Follow @ShawnHamilton
I bought my grandma a Dell PC with UDFI BIOS. She changed the login password but forgot it after a few days. Now I have tried many ways to boot the computer. Unfortunately, these ways didn't work out well. How to recover lost Windows password on Dell with UEFI BIOS?
What's Dell PC with UEFI BIOS?
UEFI is short for "Unified Extensible Firmware Interface". It's an advanced interface standard of firmware for operating system compared to legacy BIOS, such as it supports fast PC startup, bootable GPT hard drive, larger capacity more than 2T etc. Almost all recent Dell computers are EFI/UEFI.
You may think about it's hard to access your Dell computer later since you don't remember the login password, admin password and Microsoft account password on Dell computer with UEFI BIOS. Things to be good, this post now recommends an efficient tool for you to restore Dell lost Windows password with UEFI BIOS.
Windows Password Recovery Tool will fully satisfy your needs to recover Windows password on Dell UEFI BIOS computer. The Windows password recovery process will be finished with no data loss or file damage at a fast speed.
How to Recover Windows Password on Dell Computer with UEFI BIOS
First, download and install Windows Password Recovery Tool on any accessible PC.
Free Trial Windows Password Recovery Tool:
Buy Now Windows Password Recovery Tool:
Step 1: Run the program and create a bootable USB flash.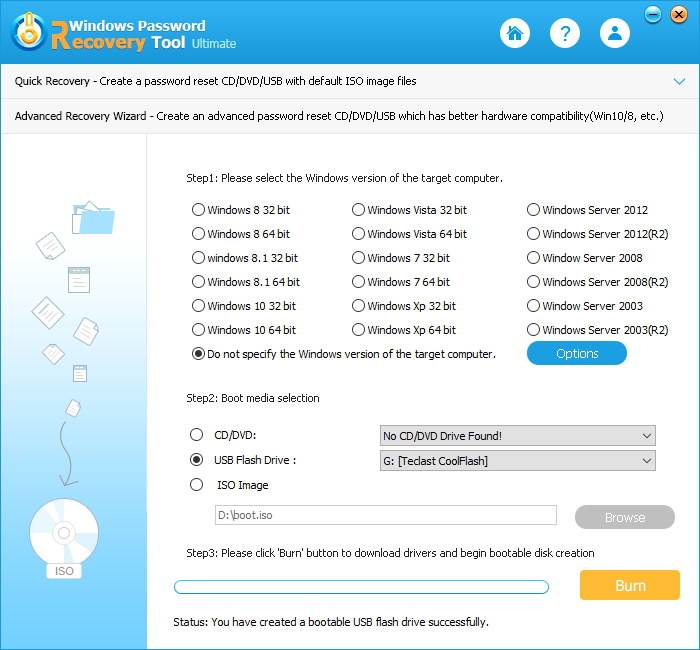 Step 2: Insert newly created USB into your Dell computer and boot it.
The computer will boot from USB flash drive immediately and Windows Password Recovery Tool program runs, which reloads Windows system information and Windows all user accounts
Step 3: Choose the account from User Name and click "Remove the password" and click Next. Your password will be erased and click "Reboot" to restart your computer. Now you can enter your computer without any password and reset it.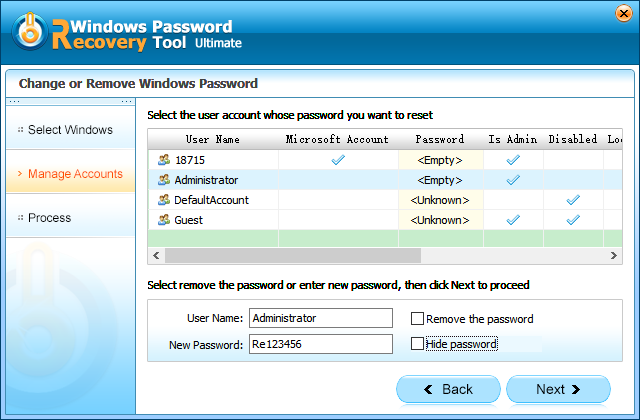 That's it. You are also free to view the detailed product guide on official website for more information.
Free Trial Windows Password Recovery Tool:
Buy Now Windows Password Recovery Tool:
comments powered by