To secure and protect privacy, we will create a password to log on to our computer. If you forgot your Windows 10/8 password, you can reset the password by using an Administrator account or by using a password reset disk. This posts aims to guide you how to recover/reset/remove Windows 10/8.1/8 lost password for UEFI-based Acer computer.
In order to recover lost Windows password on Acer computer with UEFI BIOS, you need a Windows Password Recovery software to create a password reset disk. Follow the steps below to reset Windows 10/8 password for Acer PC with UEFI BIOS. This guide applies to different Acer laptop/Desktop series such as Aspire R, Aspire V Nitro, Aspire S, Aspire V, Aspire Switch, Aspire F, Aspire E, and so on.
3 Steps to Reset/Remove Forgotten Windows 10/8.1/8 Lost Password on UEFI-based Acer Computer
Before start, please download and install Windows Password Recovery software to another PC that you can access to. And then follow the three steps below to bypass Windows lost password for UEFI-based Acer computer.
Step 1: Create a bootable reset CD/DVD or USB flash drive for the locked Acer PC with UEFI BIOS
Prepare a CD/DVD or USB Flash Drive, and open Windows Password Recovery Ultimate. Insert your CD/DVD/USB and choose appropriate option in this program. Click Burn button to start burning.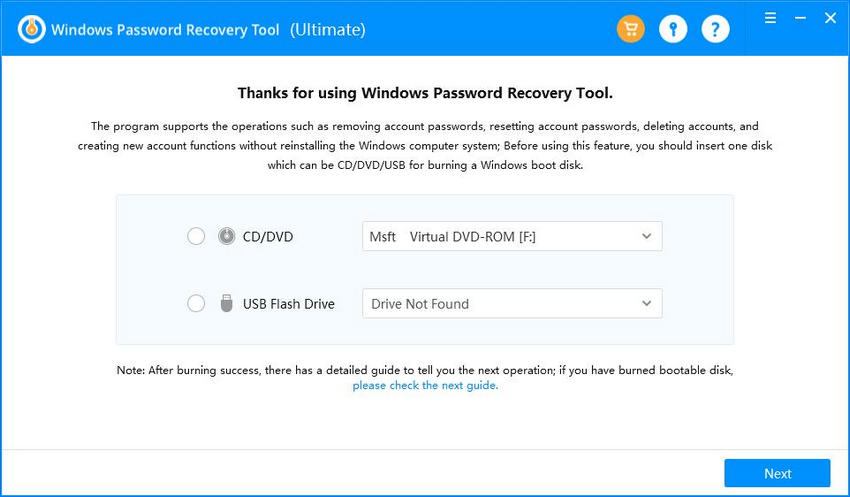 Steps 2: Boot the locked UEFI-based Acer computer from password reset disk.
Insert the bootable reset CD/DVD/USB that you just burned, and follow the steps below to change BIOS boot settings.
Power on the Acer computer, and press F2 or Del key as soon as you see Acer logo appears on the screen. This will enter the BIOS utility.
You will see several options on the top, use the right arrow key to select Authentication.
Highlight Secure Boot; press Enter and then the down arrow to select Disable. Press Enter again.
Use arrow key to move to Boot Options. Move to CSM, and press Enter and move down to select Always. Press Enter again.
Move to Boot Priority Order and select USB as the first boot device. Press Enter to save changes.
Press the F10 key to save changes to restart the system.
Your UEFI-based Acer computer will boot from the USB drive, and Windows Password Recovery displays all user accounts in Acer computer.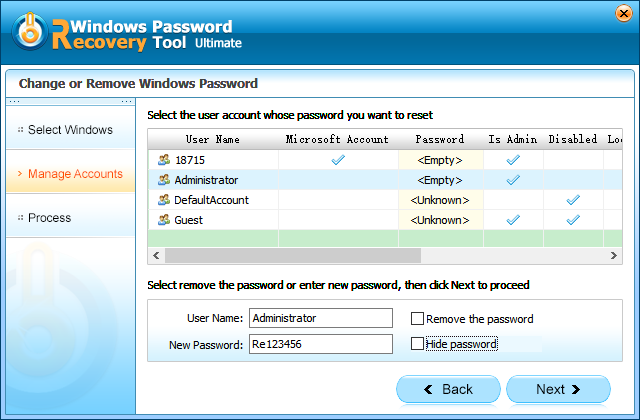 Steps 3: Reset/Remove lost Admin/Local/Microsoft password on your Acer computer.
Choose the user account that you have forgotten the password, you can tick "Remove the password" to remove it or enter a new password.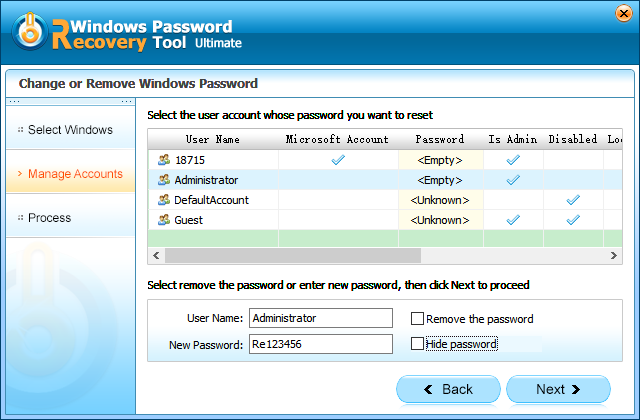 Once the password was reset successfully, reject the USB and click "Reboot" to restart your computer. You will be able to log into your Acer PC with the new password.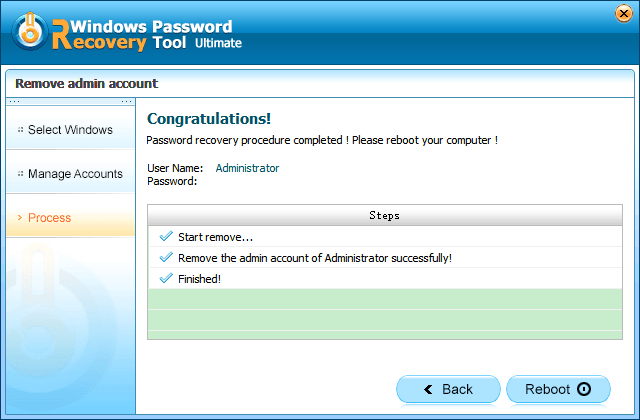 That is a reliable and easy way of removing lost Windows password on Acer computer with UEFI BIOS. For any further question please feel free to leave on the comment. We are glad to hear from you.
Free Try Windows Password Recovery Tool
World's 1st Windows Password Recovery Software to Reset Windows Administrator & User Password.
Free Download
Free Download