iTunes is an amazing media player which enables you organize your mobile devices as well as downloads almost all types of digital contents on Mac and Windows PC. Since the latest iTunes version has made its debut already, you can read this article to learn an easy way of getting the latest iTunes downloaded and installed for Windows 8.1/8 (32&64-bit).
Part 1: How to Download iTunes for Windows 8.1/8
Here's the quick and easy way to download the latest version of iTunes for 32-bit/64-bit Windows 8.1/8 in just a few minutes. Just follow these easy steps.
Step 1
Head to Apple's homepage www.apple.com. Then select "iTunes" at the bottom of the page.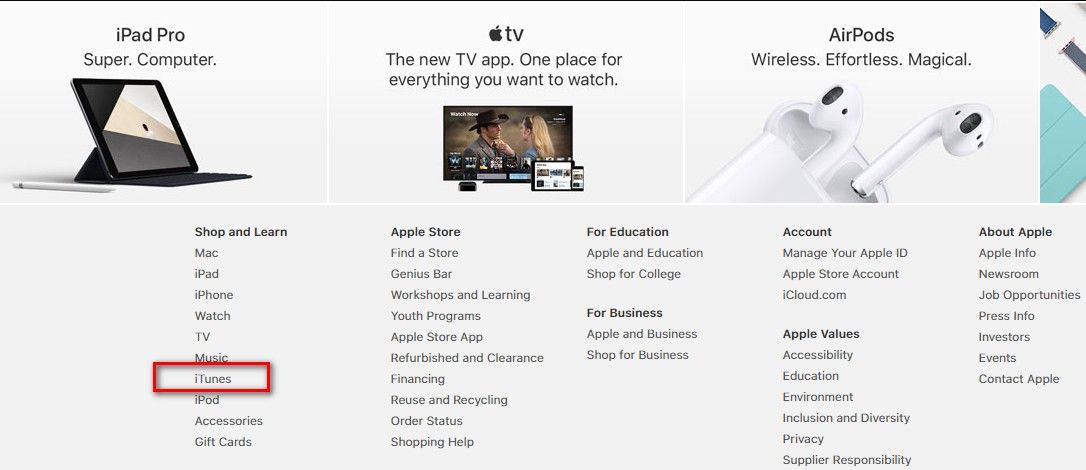 Step 2
To download iTunes, click on the "Download" button at the upper right of the screen.


Step 3
Next up, click "Download now" and wait for the file to finish downloading.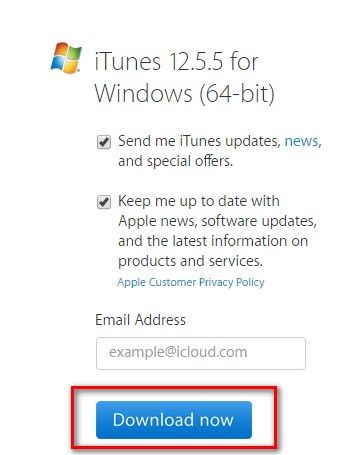 Step 4
Open the file. Then Install the file using the instructions given to you by the Install Wizard, and you should have iTunes running in just a few minutes.
Now, the latest iTunes has been successfully downloaded and installed to your PC. You can sync and backup data with the help of iTunes and for data security, we suggest you to set a password to have your iTunes backup encrypted.
Part 2: How to Encrypt iTunes Backups
This part will guide you how to keep backups of your iDevices safe in iTunes using password protection and encryption. Below are the steps in detail.
Step 1
To get started, please make sure that you have the latest version of iTunes, then open iTunes.
Step 2
Connect your device to your computer with the included USB cable. On the Summary screen, select "Encrypt [device] backup" in the Backups section.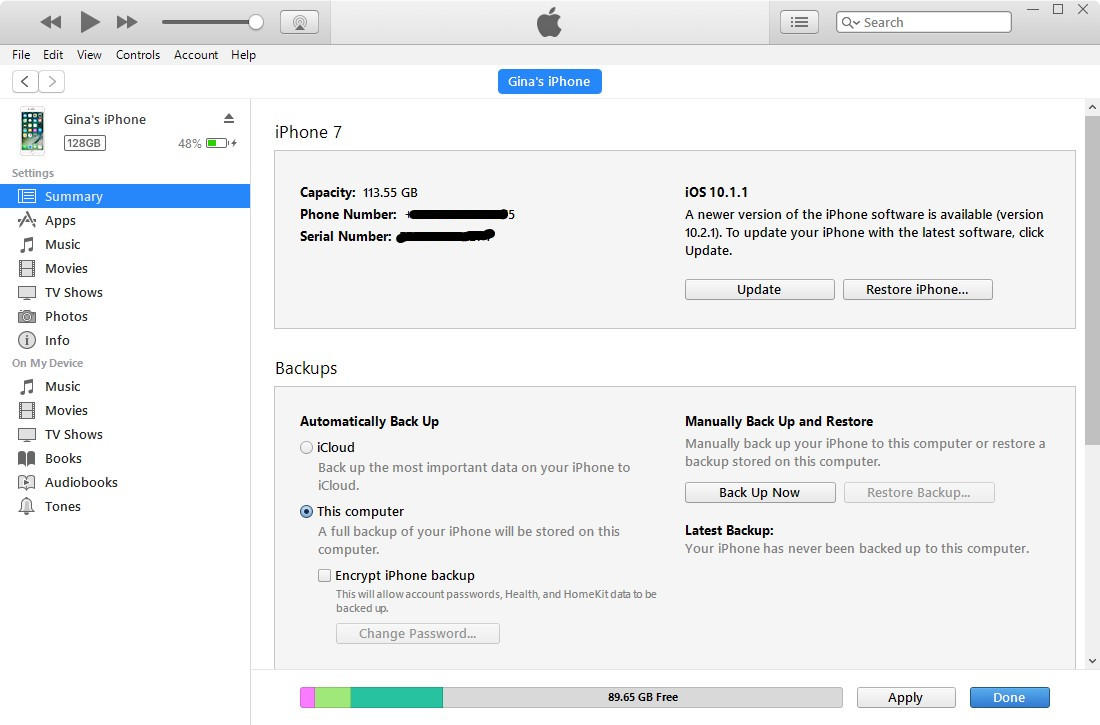 Step 3
When asked, make a password. Create one you'll remember or write it down and store it safely, because there's no way to use your iTunes backups without this password.
Step 4
After you confirm your password, iTunes starts backing up and also immediately overwrites and encrypts your previous backups.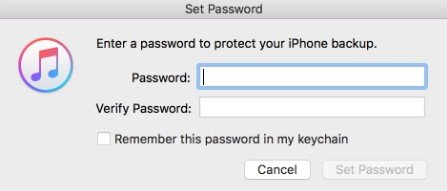 Part 3: How to Unlock Encrypted iTunes Backup
However, what if you forget the password of your iTunes backup, is there any way can help you regain access to your backup efficiently? Here we highly recommend iPhone Backup Unlocker, which is capable of quickly recovering iTunes backup files password for iOS devices. Here's how:
Step 1
Free download iPhone Backup Unlocker on your PC, then launch it. After that, click "Add" button and then double click on the file whose password you lost. If no backup file is listed, click "Import backup file" to load your backup file manually.
Step 2
Select an attack type and define the settings from Brute-force Attack, Brute-force with Mask Attack, Dictionary Attack based on your needs.
Step 3
After attack type selected, you then need to set up attack settings accordingly.
Step 4
Click "Start" to start cracking the password. Within minutes (Seen as below), your desired iPhone backup password will be recovered successfully with display in the File Opening Password Box.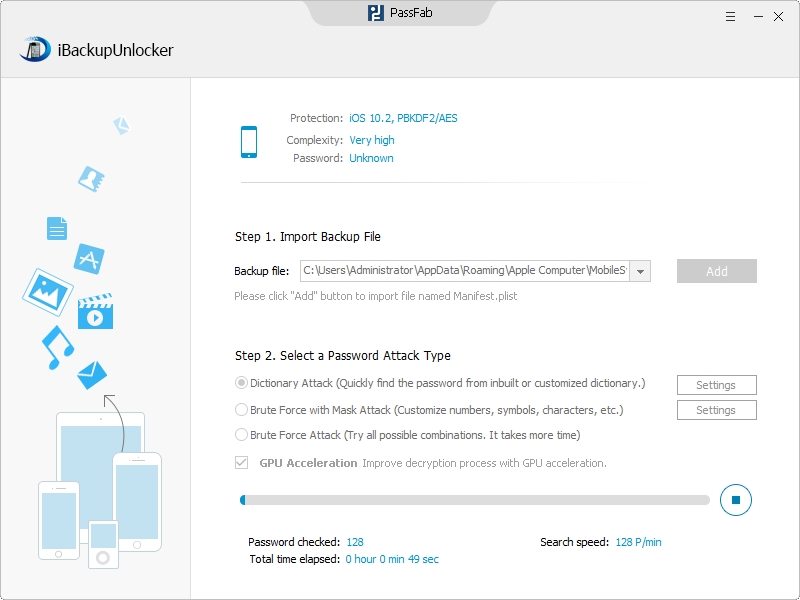 With the simple tutorial in this article, you will be able to easily download and encrypt iTunes, and unlock encrypted with iPhone Backup Unlocker. You can give it a try now for more details.