The hotspot feature on an iPhone allows you to share your iPhone's Internet connection with others who have got WiFi enabled devices. This means, you only need an active Internet connection on your iPhone and all of your other WiFi enabled devices can use that connection using the hotspot feature.
If you have an iPhone 7 or an iPhone 6, you might have experienced issues with the hotspot feature on your device. On these models of the iPhone, the hotspot feature has been causing a lot of issues.
One of the issues that happens is the password does not work. This means, although you enter the correct password on the other device to be able to connect to your iPhone's hotspot, the device just won't connect.
If that's the case with you, then you need to follow the workaround given below that will help you sort out the issue.
Here's how:
Method 1: Fixing iPhone Hotspot Password Not Working by Restating
Go to Settings and then tap on FaceTime on your iPhone. It will take you to the panel from where you can manage FaceTime related settings. When you are there, simply turn off the Use Cellular Data option so that FaceTime does not use your cellular data.
After you have turned off the option, you need to restart your iOS device. Do that now.
When your iPhone boots-up, open the Settings menu and tap on Personal Hotspot and turn it on. Also, you can set up a new password from there if the older one does not work for your devices.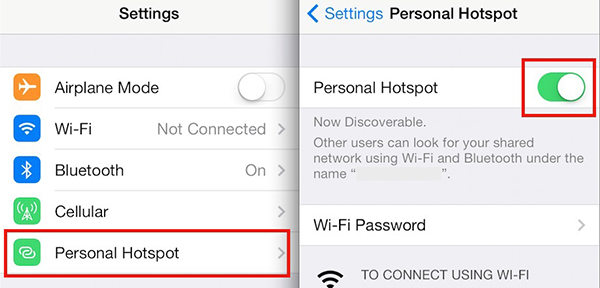 So, that should have resolved the password issue on your iPhone for the hotspot feature.
If that did not resolve the issue, then you might want to restore a backup. However, if you have password protected your backup and you do not have access to the password. In such a case, what you can do is you can crack the password of the iTunes backup file with iPhone Backup Unlocker.
Method 2: Fixing iPhone Hotspot Password Not Working with ReiBoot
Another way to fix iPhone hotspot password not working is using ReiBoot, a professional free app to fix various iOS issues by entering and exiting recovery mode.
Launch the ReiBoot app and plug in your iPhone to your computer using a compatible cable.
When the app opens, click on Enter Recovery Mode to reboot your iPhone into recovery mode. Once your iPhone enters the recovery mode, click on Exit Recovery Mode in the app to reboot your iPhone normally.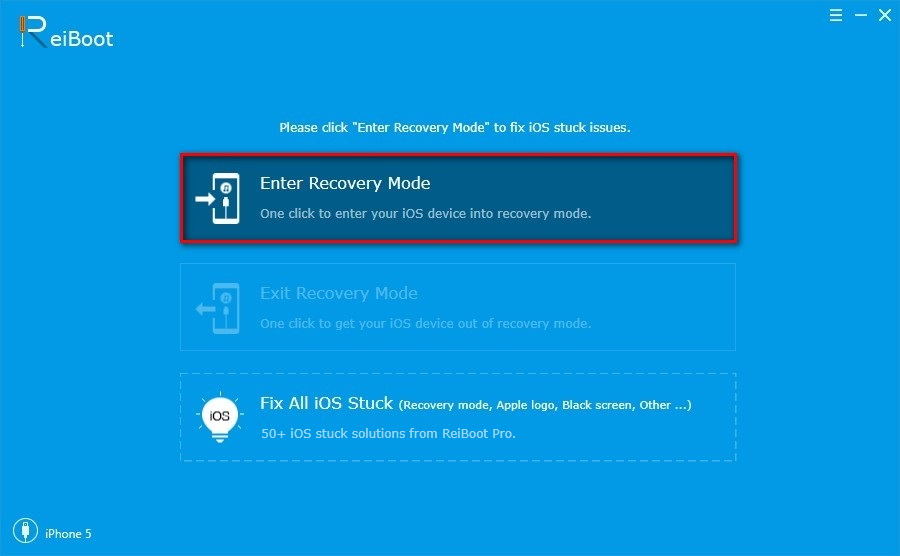 We hope the solutions outlined above will help you fix iPhone 7/7Plus/6s/6 hotspot password not working. And if your iPhone backup password not working, you can refer to iPhone Backup Unlock to recover lost iTunes backup password for iPhone instantly.