One of the errors users face on an iPhone is that their iPhone's WiFi password is not working. Although you have setup a proper password and you have even entered it correctly on the device, the password just does not seem to work and it shows an error that says the password does not work.
If that is the case with you, then you will not be able to connect to a WiFi network from your iPhone as the device will just keep showing the error that the password is not correct no matter how hard you try to put in the correct password.
Method 1: Forget This Network
In such a case, what you can do is you can forget the network on your iPhone. By doing so, you are making sure your iPhone forgets all the information about the network you want to connect to so you can then freshly connect to it.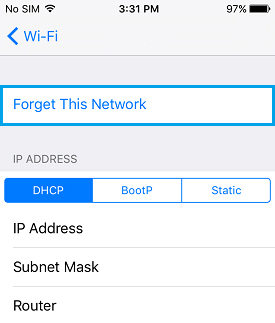 Also, make sure you change your WiFi password to something you can easily type on your device. If it is too complex, you might make a mistake while typing it on your iPhone which will again cause the password not working error. So, it's best to create a password that can be easily typed without the chances of making an error.
Method 2: Reset the Network Settings on Your iPhone
Another thing you can do is you can reset the network settings on your iPhone. This makes sure all the network settings on your iPhone are set back to the default one that your device shipped with. This is really useful if you have made a lot of changes to the network settings options on your device and you think the error has been caused due to those changed settings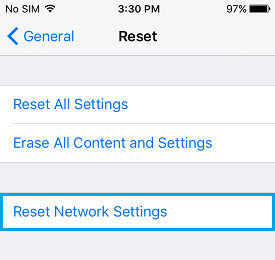 Method 3: Restore iPhone with iTunes
If that still did not resolve the issue for you, then you will need to restore your iPhone with an iTunes backup as in most cases it helps resolve the issue on the device. So, there's no harm in doing that on your device.
Note: If you have an encrypted iTunes backup but unfortunately forgot the password, then, you can crack the password of the iTunes backup file with iPhone Backup Unlocker, a professional tool to recover lost password to iTunes backup file.
Open iTunes on the Mac or PC that you used to back up your device.
Connect your device to your computer with a USB cable. If a message asks for your device passcode or to Trust This Computer, follow the onscreen steps.
Select your iPhone when it appears in iTunes and select Restore Backup…
We hope the solutions outlined above will help you fix WiFi password not working on your iPhone 7/7Plus/6s/6/5s/5. If you have any other questions, please leave a message at comment place.