One of the many things I like about iPhone is that it lets you quickly create a WiFi hotspot without much hassle on the device. All that you need to create a WiFi Hotspot is an Internet connection which you would like to share with the people who will be accessing your hotspot and a few steps and you are all done and ready to share your Internet connection.
Unlike other mobile operating systems, iOS does not ask you to install a third-party app to be able to create a hotspot as the functionality of creating a hotspot is built right into the iOS operating system.
While creating a hotspot is not a difficult task, you need to make sure it is fully secured. In other words, make sure you have set up a password for your hotspot so that only the authorized persons can connect and use your data connection.
If you have set up a password but you think someone has gotten access to it, then you can just easily change it to another. Changing the hotspot password on an iPhone is just as easy as tweaking other settings on the phone. Here's how to do that:
Changing the Hotspot Password on an iPhone 7 Plus/7/SE/6s/6/5s/5
To change the hotspot password, tap on Settings on the homescreen of your iPhone and you will be taken to the standard settings menu for your device from where you can manage all the settings including the hotspot ones for your device.
When the settings menu opens, you need to find the option that says Personal Hotspot and tap on it. Tap on the Wi-Fi Password option on the following screen. Tap on the X icon on the screen to remove the current password and to type in a new password.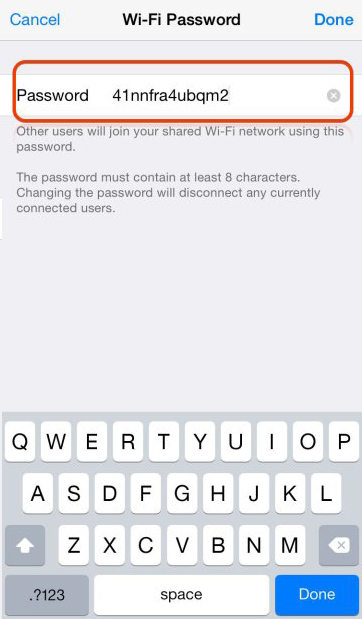 So, now you know how easy it is to change the password of the WiFi hotspot on your iPhone.
Additional Tips: Cracking the iTunes Backup Password
If you happen to change your password every now and then, then chances are you forget the password. That won't prevent you from accessing the hotspot as you can change the password whenever you want. However, a password set for an iTunes backup cannot be retrieved that easily.
If you have an iTunes backup that is password protected and you have forgotten the password, then you need to use a special app that can help you crack the password. One of these apps is iPhone Backup Unlocker that lets you crack passwords of your iPhone backups.
1. Download and install the app on your computer. Run the app and choose the file you lost password for on the first screen of the app.
2. Then, choose an attack type as to what attack you would like to perform on the locked backup to unlock it. You can choose any of the attack shown on the screen.
3. Click on Start when you are done choosing an attack type and it will begin its operations.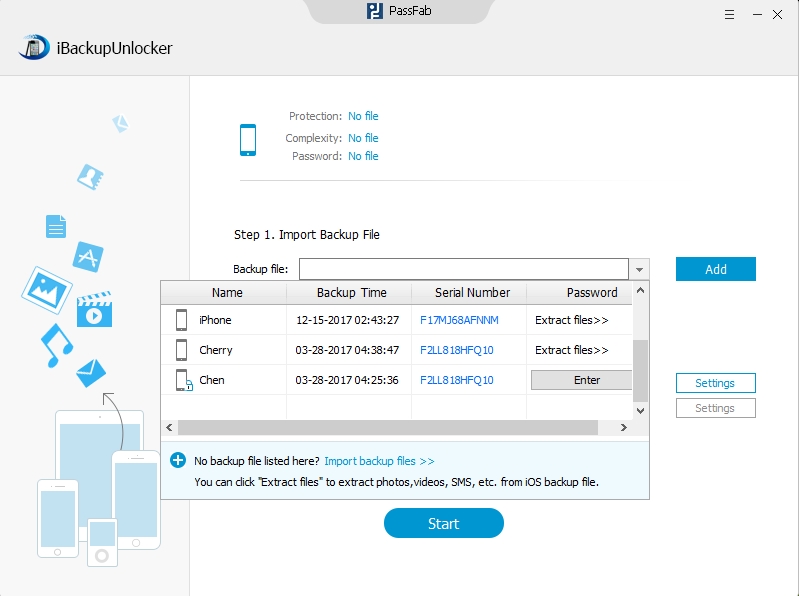 So we have shown you how to change the iPhone WiFi hotspot password and an additional tip to unlock iTunes backup files.