For some reason, there are a lots users who want to restore their iPhone device by using the old iPhone backup files, however, when they choose the target iPhone backup files, iTunes may required password to release the data. How can you restore with this password encrypted iPhone backup files without knowing its password? In this article, we will guide you to know how to unlock password protected iPhone backup file without iTunes.
In What Situation Users Need to Recover/Remove iPhone Backup Password
iTunes keeps requesting iPhone backup password but you never set.
Lost or forgot password for iTunes backup and can't restore backup to your new iPhone.
iTunes prompts you the password you entered to unlock your iPhone backup was incorrect or un-working.
Want to remove password from your encrypted iTunes backup but iTunes can't do.
What We Need for Removing Password of iPhone Backup Files
1. An encrypted iPhone backup files.
2. An available computer.
3. iPhone Backup Unlocker, a professional tool which can help to directly remove or disable iTunes backup password or users can choose to recover the password as they want.
How to Remove iPhone Backup Password without iTunes
Solution 1: Directly Remove iPhone Backup Password
If you already know the password of your iPhone backup, run iPhone Backup Unlocker and the program will detect and find directory of the backup file automatically. Click "Add" and then "Enter" button next to the file you want to remove password.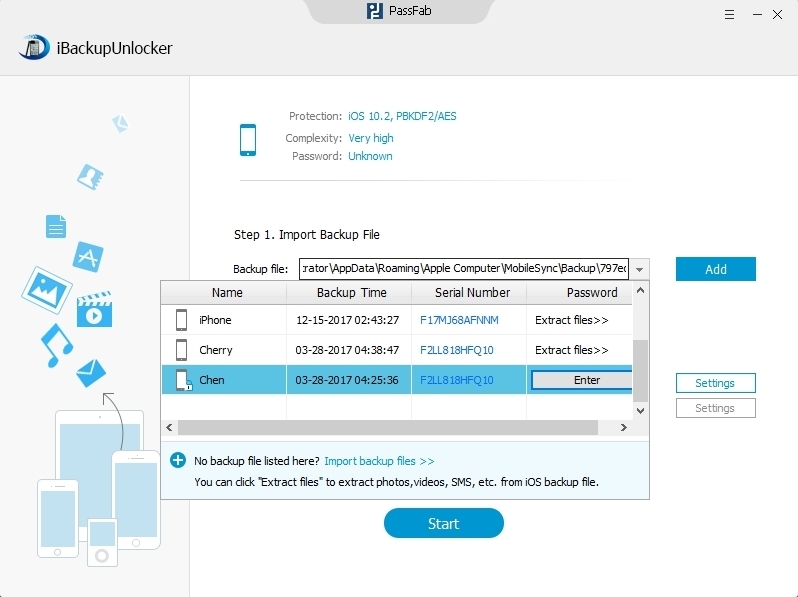 Then type in your password to the box and click "Decrypt" to remove the password from your iPhone backup.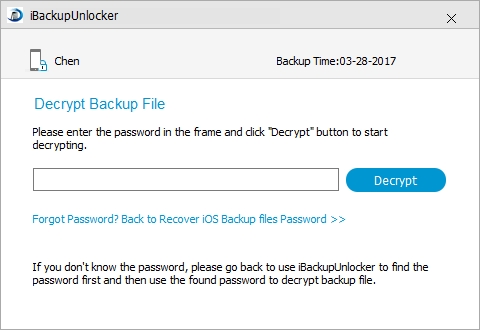 Moreover, if you forget the password of iPhone backup, you can also refer to the following three methods to recover your password first.
Solution 2: Using Dictionary Attack for Removing iPhone Backup Password
Run iPhone Backup Unlocker, click "Add" to import password encrypted iPhone backup, and choose "Dictionary Attack". You also need to click "Settings" to move forward. And you can choose to "Use Default Dictionary" or "Browse Dictionary Files" if you have a password record list file.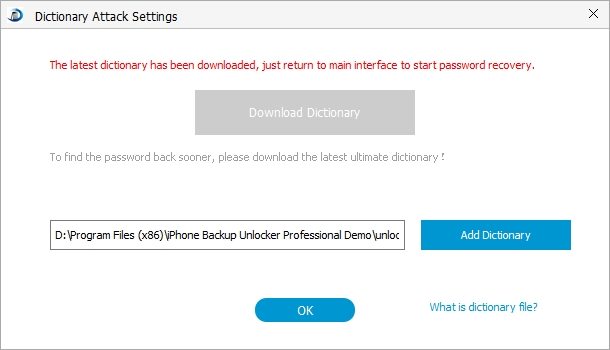 Solution 3: Select Brute Force Attack to Release Encrypted iPhone Backup without iTunes
You can also choose "Brute Force Attack" and the program will try all possible combinations by default, no need to define any setting. But this attack will take longer time.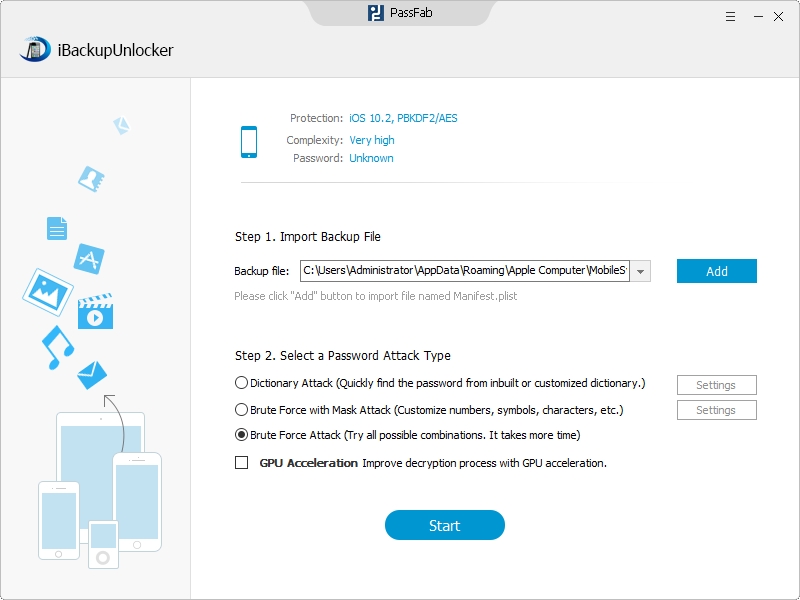 Solution 4: Break iPhone Backup Passcode without iTunes via Brute force with Mask Attack
This is also an effective method for recovering password, and you need to click "Settings" to define the settings such as password length, character set and affix set according to the clues about the password.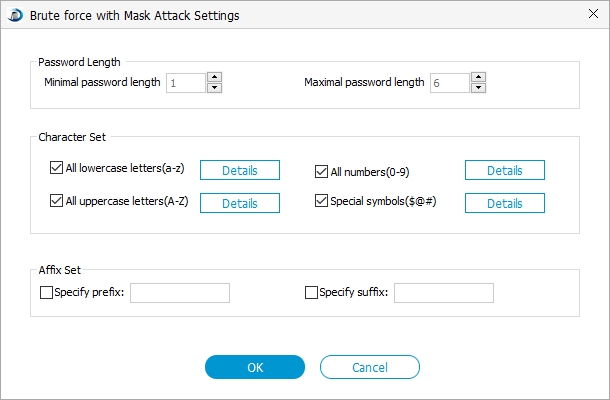 After you choose one of the three solutions, you then need to click "Start" to start cracking the password, during the process you are allowed to click "Stop" button to stop the process and then save the project to continue next time or to end the project.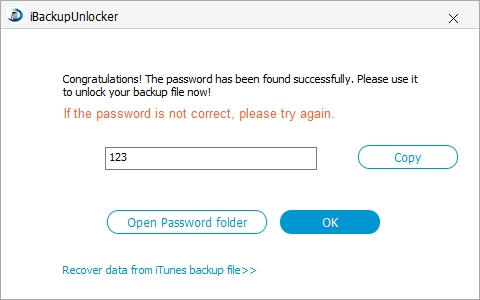 That's all about the top 4 ways to remove iPhone backup password without iTunes, through these solutions you can easily get access to the backup files and data for restoring your iPhone/iPad/iPod.