Before you jailbreak your iPad, no matter what model it is, such as iPad 4, iPad mini, the new iPad (iPad 3), iPad 2. Or before you update it to iOS 6, you may want to backup your iPad safari bookmarks before proceeding so that you can find them easily if unexpected incidence happens. You have been pulling your hair and searching for the internet to find such a tool for several hours? iPhone Data Recovery is the very tool you are seeking for so hard. It is versatile software which offers you two backup modes – Backup iPad bookmarks from device & Backup iPad bookmarks from iTunes backup. It takes far less time and only a few steps.
Free Download
Free Download
How to Back Up iPad Bookmarks before Jailbreak and iOS 6 Update?
Let's explore how to perform Data Recovery for iPhone. You should be comfortable troubleshooting any issue you have run into.
Step 1: Connect Your iPad to Computer
By a data link and via the Micro USB can you complete this operation. In this interim, it is detecting your iPad indeed. Choose the "Recover Data from iOS Device" mode.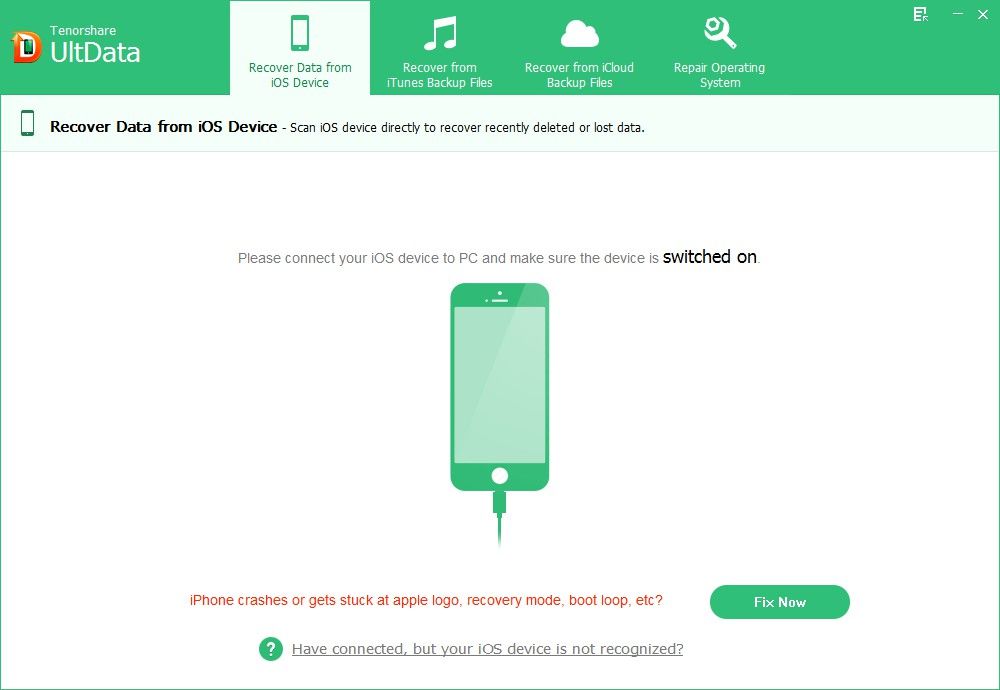 Step 2: Scan Your iPad Bookmarks
Click "Start Scan" on the program main interface to scan your iPad files.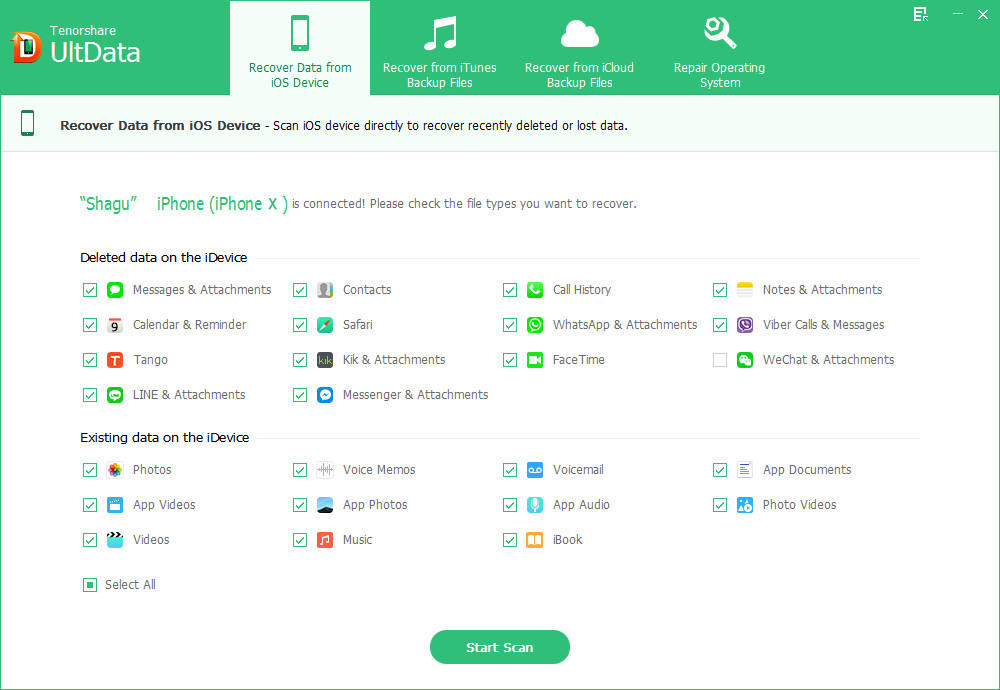 Step 3: Preview and Selectively Recover iPad Bookmarks
You can see all the iPad files displaying in the left sidebar. Click the "Safari" folder to check your detailed bookmarks. And if you want to backup it, please highlight it. When marking all your wanted bookmarks, tap "Recover" button.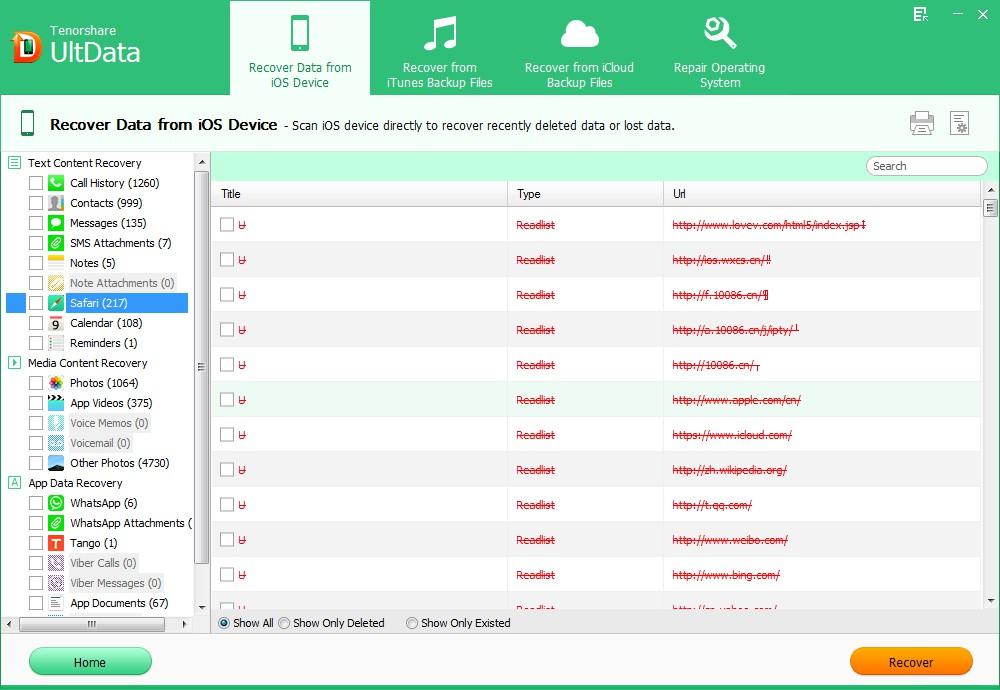 At last, you need to find a proper save path and format for backed up bookmarks. That's all. Now you can download iPhone Data Recovery to complete your bookmarks backup.
Before the finish, you should know that iPhone Data Recovery is also fit for those who want to transfer iPad bookmarks from iTunes backup files. Select the "Recover Data from iTunes Backup File" at first and follow steps as "Scan > Preview > Recover".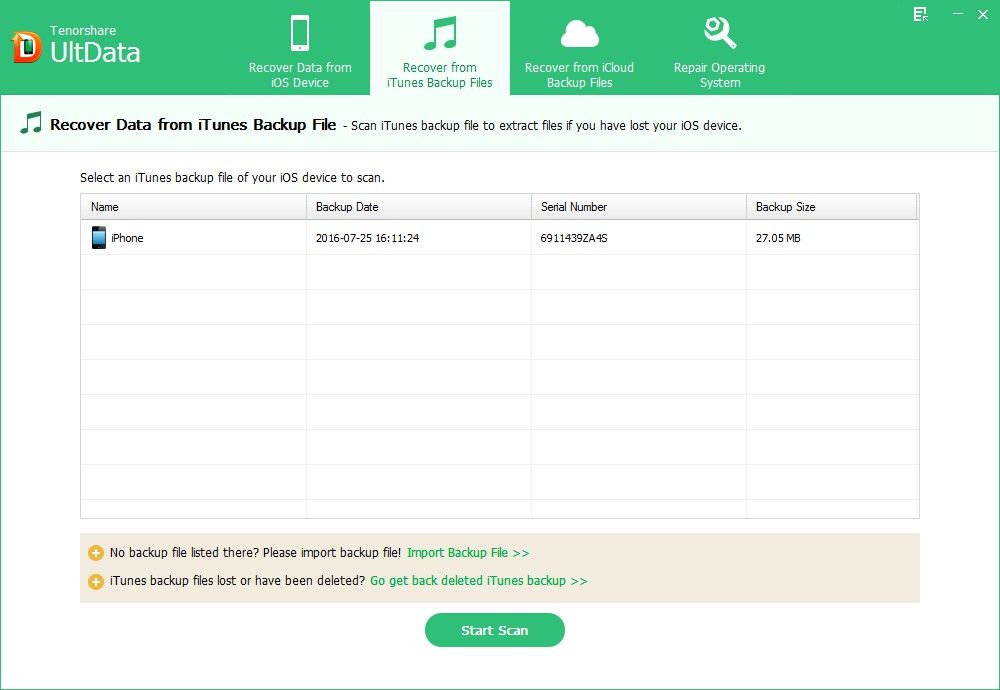 Read More >> Export Bookmarks from iPad to Computer using iCloud
While you are more and more likely to use iPad to surf the Internet because of its convenience compared with your laptop. There are more and more bookmarks saved on your iPad not on your computer which would lead to the inconvenience to find them on your computer. So you want to copy your iPad bookmarks to computer. I will introduce you a way by using iCloud.
1. Configure iCloud on iPad. Click the "Settings" icon on your iPad, click on "iCloud" option at the left side of the settings window.

Tap the "Bookmark" so it says "ON".

2. Get iCloud on your PC and configure that to store your iPad Safari bookmarks. You should download the iCoud Control Panel which is available for free from the Apple's site. Start it, sign in it by typing your Apple ID and passwords.
3. Check the box in the left of the "Bookmarks", click the "Merge" button to merge your bookmarks on your computer with the bookmarks on your iPad.
4. Tap the "Option" in the right of the "Bookmarks" window, select your wanted browser and click "OK" button. It will return you to the iCloud Control Panel interface.
5. Press the "Apply" button to apply the change that you have made just now.
Now you can see all of your iPad Safari bookmarks have been transferred to the selected browser on your computer.
However, you should be warned the disadvantages to use iCloud: Only backup the apps available in the App Store & A kind of all or nothing event (that is, you can't preview the bookmarks before backup). So if you want a more powerful and functional tool to backup your iPad safari bookmarks, Data Recovery for iPhone is the not-second choice.