Windows boot manager is short for BOOTMGR. Nearly every computer has it, from Windows 7 to Windows 10. If you would like to fix Windows boot in Microsoft, then you may need to enter Windows Boot Manager to fix Windows issues. In this article, we shall talk about the 2 Windows boot manager in Windows 10.
Top 1: Windows 10 Boot Manager
Windows boot manager, short for BOOTMGR, is a program loaded from the volume boot code, part of the volume boot record. The BOOTMGR file itself is both read-only and hidden and is located in the root directory of the partition marked as Active in Disk Management. On most Windows computers, this partition is labeled as System Reserved and does not have a drive letter. You can find it in Windows 10 and the user interface is like this: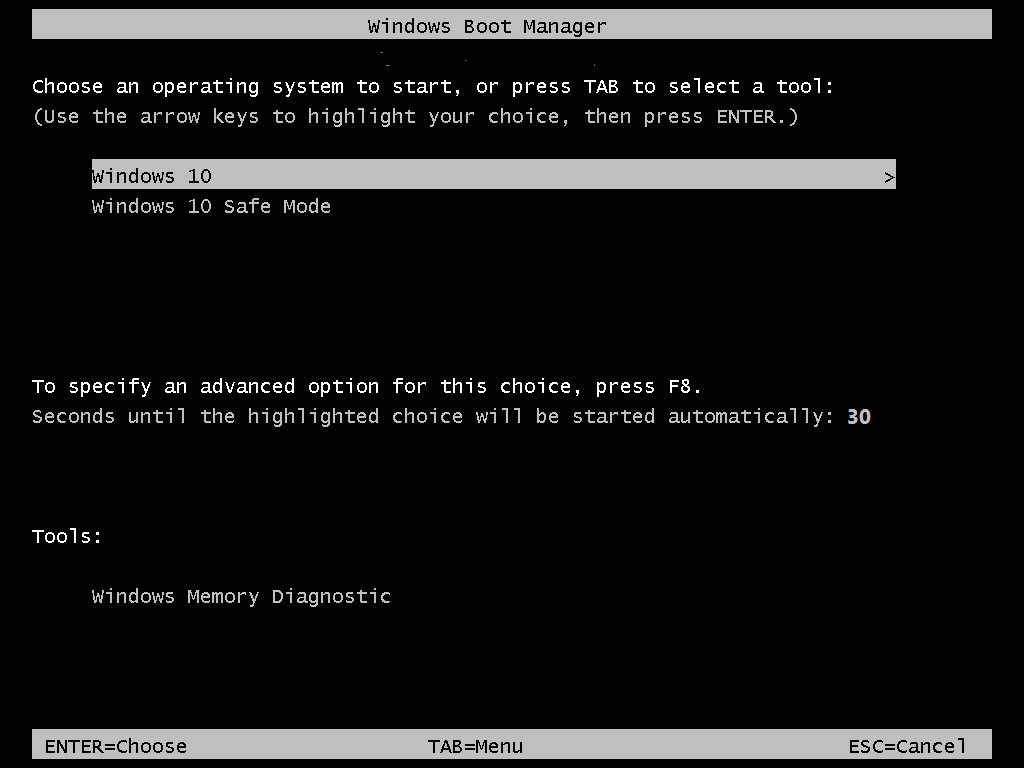 Note: Windows Boot Manager is not a repair tool that helps fix booting issues like booting failure, crash, freeze, black/blue screen when you boot your PC.
Top 2: Windows Boot Genius
Windows Boot Genius is a kind of Windows 10 boot manger that can fix all Windows 10 boot issues, such as computer won't boot with blue/black screen of death, Windows keeps crashing, and compute keeps restarting or freezing after signing in. And also it supports to fix more than 40 Windows problems. Windows Boot Genius is an awesome program that is designed to repair most of the Windows issues. Now let's see the user guide as below.
Buy Now
Step 1: Get Windows Boot Genius full version and then launch this program to anther accessible computer. And then prepare a blank CD/DVD/USB to insert it to that computer. Click "Burn" button to begin the process of creating a bootable disk.
Step 2: Close the software interface. Then take the bootable disc to your foregoing Windows 10 PC. Restart it and quickly press F2/F10/Delete to enter BIOS mode, before you see the welcome screen. Change the BIOS setting to boot from your bootable disk. Then reboot the PC again.
Step 3: After a while, you can see the whole user interface of Windows Boot Genius. Choose Windows Rescue and in the left side, click the Boot File Recovery or Boot Sector Recovery to manage your Windows 10 boot issues.
That's all about these 2 Windows 10 boot managers I have found. Welcome to share more ways about Windows boot manager with us. Feel free to leave your ideas in the comments section.