Registry is an enormous internal database that includes installed software and drives, profile information, system hardware and settings, etc. but once there are registry errors in it, what can we do to fix that issue? Here we share 3 ways to fix Windows 10 registry errors.
Way 1: Use Registry Repair
Registry Repair is a freeware registry cleaner. Sometimes if the errors keep happening, you might as well clean them all. The user guide is so easy, just download and install it to your Windows computer and then launch it. Then click the "Repair your registry" button to fix the Windows 10 errors.
Note: There is no option to create a system restore point before cleaning the registry. What's more, it may try to install unnecessary software during the setup.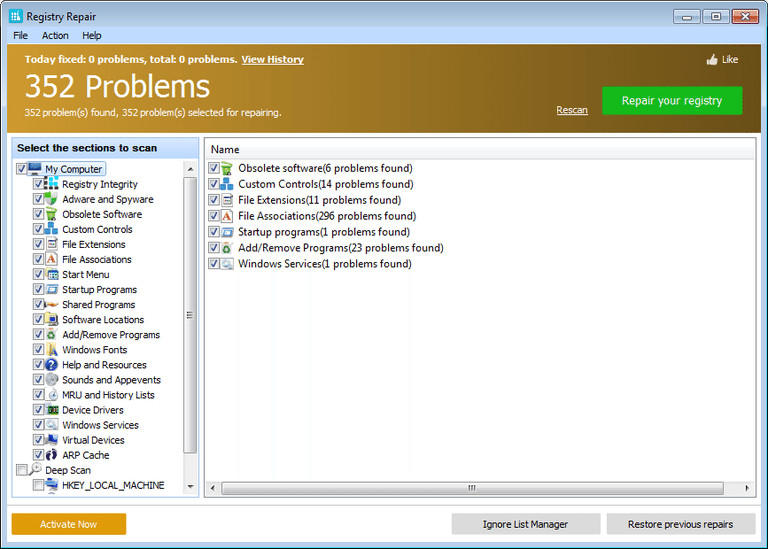 Way 2: Use ReimagePlus
For extensive registry problems, we can use ReimagePlus to repair it. This is an online computer repair tool to repair Windows issue. You can see how to use it in brief instruction as following:
Step 1: Google search ReimagePlus and visit its official website. Download and install it to your personal computer.
Step 2: Hit the "Start Scan" button to find Windows 10 problems in your PC.
Step 3: Choose the "Repair All" to fix all the errors.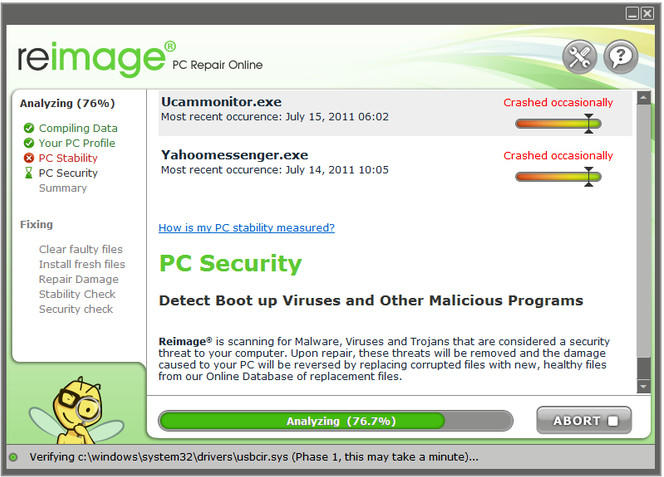 Note: The disadvantage of this application is that it will fix all the errors. You can't choose one of them. Sometimes, you are only willing to fix Registry Errors, but the software fixes the other problems as well. Therefore, to some degree, it is a little waste of time.
Way 3: Use Windows Boot Genius
The best and simple way to fix registry errors in Windows 10 is to take advantage of Windows Boot Genius. This is a comprehensive and professional toolkit to repair most Windows computer errors, including blue screen of death, black screen or registry error in Windows system. Now let's see how to use this Windows Boot Genius as below:
Buy Now
Step 1: Download and install Windows Boot Genius to another accessible and workable Windows-based computer.
Step 2: Prepare a blank CD/DVD/USB and insert it to that computer. After that, launch boot genius software to see the whole user interface. Choose the CD/DVD/USB and then click Burn button to begin burning the software to your bootable disk.
Step 3: Take the drive to your problem Windows 10, and then change BIOS setting to let the computer boot from your disk. Then you can see the interface of Windows Boot Genius, select Windows Rescue and "Registry Recovery" from the Function Center. And then, follow the instruction to fix registry errors in Windows 10.
Well, that's all about to fix registry errors in Windows 10 computer, you can choose on one of them to fix your problem. Thank you for the reading and welcome to feedback us by using the comments field from below.