Your Asus laptop/PC cannot start up successfully as it hung on the boot screen or stuck in ASUS logo, and have nothing to go on? It's really frustrating when you encounter such an issue on your ASUS F555/X551 MAV/ZenBook UX305LA/C201/C100/K501UX/ROG , Don't be so worried. We've had some tips for you to fix such as "Windows 10 stuck on boot screen or splash screen" issue.
How to Fix ASUS Laptop/PC Frozen on Boot Screen
Below are some solutions that are helpful in fixing "Asus laptop/PC stuck on the logo screen upon startup in Windows 10/8.1/8/7, and you could try either of them if you find yourself stuck on the start-up screen.
Solution 1: Check Hardware Related to Fix ASUS Laptop/PC Stuck on Boot Screen
When you start up your computer, the motherboard will perform a power-on self-test. If you get a motherboard LOGO or the company LOGO stuck on the start up screen, in most of the case, the hard disk fails to pass the test. So you need to check the hard disk on your computer.
Step 1: Swap the cables of hard disk over or change to another port on the motherboard. If there are problems on the hard disk, then you need to use a new one or send the old one to repair.
Step 2: Check if there are any peripheral devices connected to the computer when it is powering on. Peripheral devices like USB drive will stop the motherboard from taking the self-test and cause the PC stuck on splash screen. So unplug every USB device and then powered up the system again.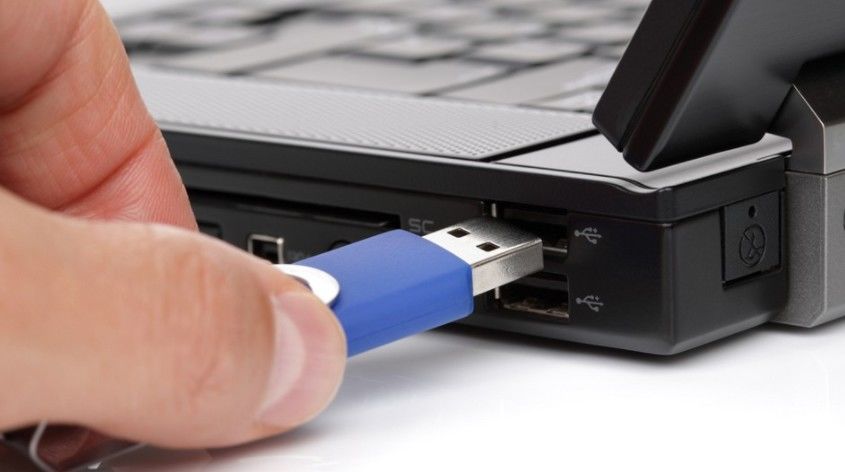 Solution 2: Fix ASUS Stuck on Starting Windows by Repairing your Windows installation
A common reason for Windows to freeze up or reboot automatically during the Windows startup process is because one or more important Windows files are damaged or missing. Repairing Windows replaces these important files without removing or changing anything else on your computer.
Note: In Windows 7 and Vista, this is called a Startup Repair. In Windows XP it's referred to as a Repair Installation.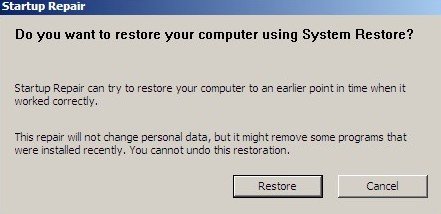 Solution 3: Fix Stuck at Startup Screen with Windows Boot Genius ;
You can also fix your ASUS computer frozen on start up screen with the help of Windows Boot Genius, Windows Boot Genius is an all-in-1 Windows repair software. It holds several Windows repair tools that can simply fix all Windows boot problems, such as blue screen of death, black screen of death, freezing loading bar, random system corruption, etc.
Step 1: Download Windows Boot Genius and install it on any workable computer.
Buy Now
Step2: Insert one blank CD/DVD or USB flash drive to this computer and then launch Windows Boot Genius. In the main interface, select CD/DVD or USB flash drive, and then click "Burn" to begin boot disk creation.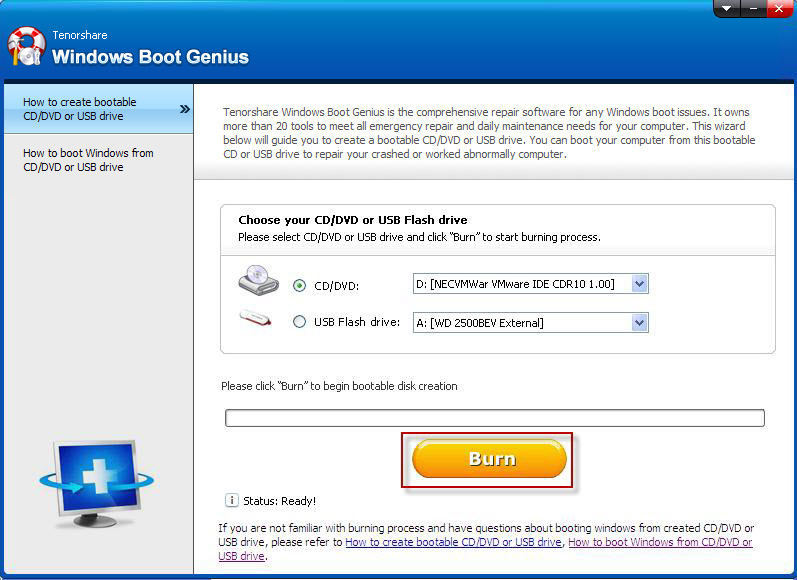 Step 3: Boot up computer that starts improperly from the newly created boot disk. Then you can see two parts in the left panel: Solution Center and Function Center. Then Click Windows Recue .
Step 4: Tap on Boot Sector Recovery and click OK to confirm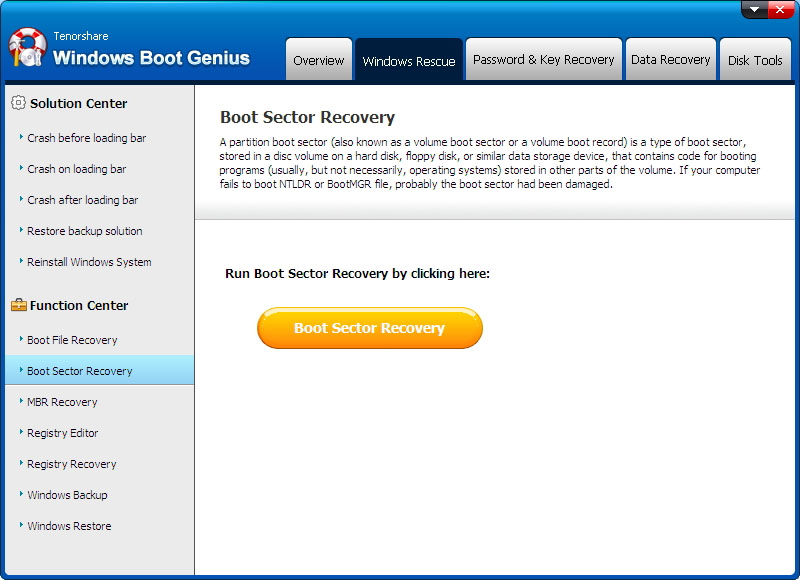 Note: Before doing system repair, you are highly recommended to backup your operating system. This step is significantly important because you are failed to repair Windows, you can still get your operating system to the original state with the function of Windows Restore.
That is the elaborated guide to fix "Asus laptop/PC doesn't boot past the screen" issue. We offer more solutions to all kinds of computer issue on Acer, Dell. Sony, Samsung, Lenovo, etc. Welcome your feedback and comment.